This is the moment more than 100 migrant 'slaves' who were "rescued" from a farm protested outside a police station – demanding officers release their boss.
The huge crowd of workers gathered in anger stating they were not victims of slavery – and worked in good conditions and should be allowed to carry on.
They were part of a group of more than 200 people found when police swooped on R H Scrimshaw and Sons farm on Thursday morning.
The raid lead to three men, aged 61, 41 and 49, being arrested on modern day slavery charges.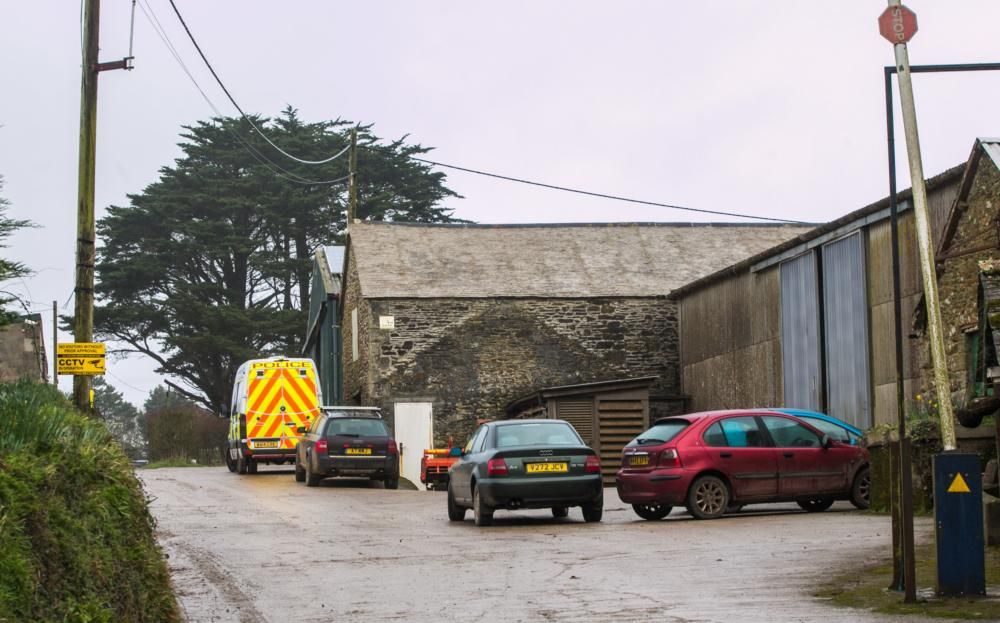 Two female workers and 12 men, from Romania and Lithuania, requested assistance and were taken to a safe place for further care in Manaccan, Cornwall.
But the rest of the 'slaves' from Bosahan Farm piled into minibuses and headed to Camborne police station, where their boss was held, on Thursday night.
One of the arrested men, known as 'Wolf', was then released by police at around 10pm.
As he left the police station without speaking to the press, the group quickly dispersed.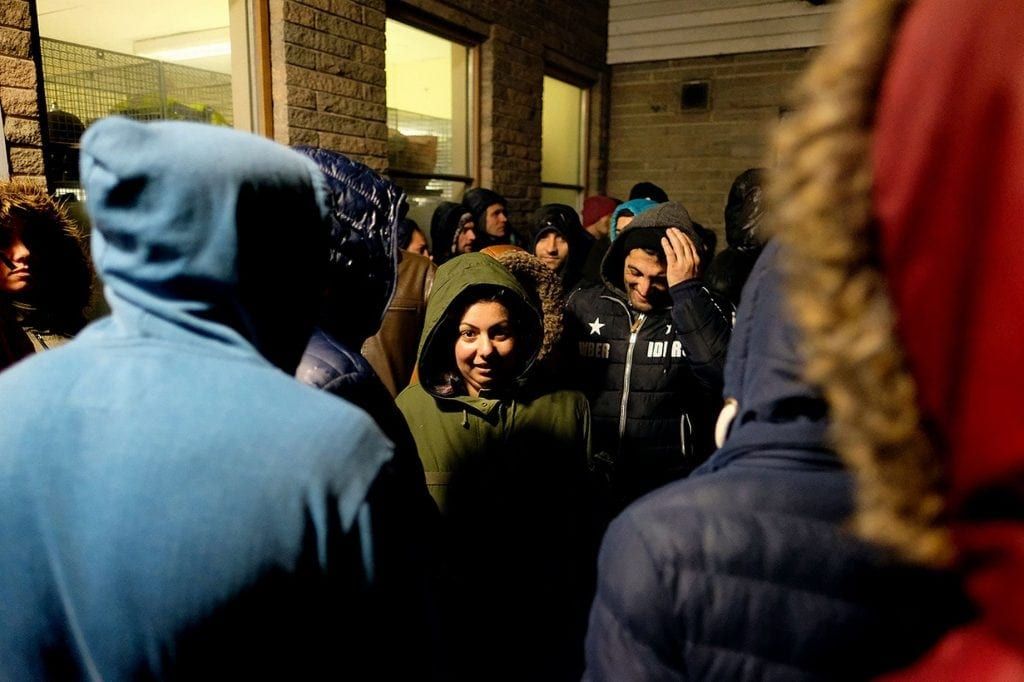 Marin Alina-Florentina, from Romania, as one of the few fluent English speakers, spoke on behalf of the group who said all worked and lived in caravans on the farm.
She said: "Our boss has been arrested and we think he has done nothing wrong. We have very good conditions.
"I've been working here for four years. If it was bad I wouldn't work here, we wouldn't bring our friends and families here."
She said the group all worked picking flowers and each day they would work anywhere between 7 and 9-hour days, depending on the weather.
She added: "We stay on the farm. Without our boss we don't have any work. We've not been told anything. We just know the boss is under arrest."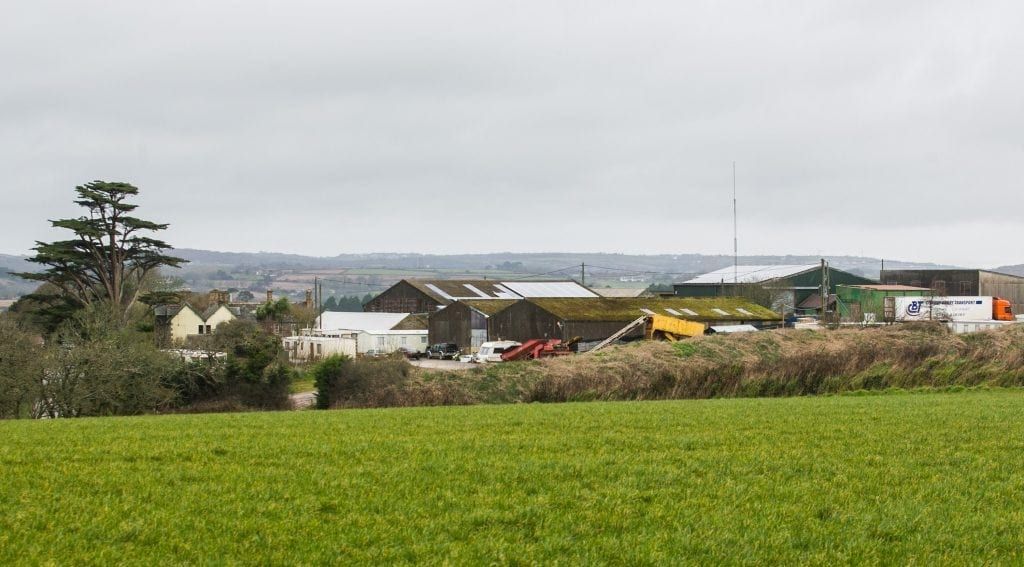 Cops swooped on Bosahan Farm at around 6am on Thursday morning and arrested two local men on suspicion of modern slavery and another for alleged gang master licence offences.
Around 200 migrant workers, employed in picking flowers, were on the site at the time.
Speaking from the scene Detective Inspector Gail Windsor said: "We've visited approximately 200 migrant workers this morning, a mixture of Romanian and Lithuanian, and out of that 14 asked for assistance in leaving the site.
"They have been taken to a reception centre where there is Salvation Army, Police, NHS, Cornwall Council and the Red Cross.
"There people will be interviewed and assessed for their needs and whether any criminal offences have taken place.
"Our understanding is that these are seasonal workers and that the season is between January and Easter. We believe they've been recruited in their native countries.
"Over the last couple of weeks we had information that made us concerned about the people working on this site and the conditions they were living and working in."
A representative of Bosaran and Halvose farm, which operates under the name R H Scrimshaw and Sons, declined to comment on the raid.
Derek Thomas, the MP whose constuancy covers the Lizard peninsula, said: "The modern slavery act provides police and other agencies with the tools they need to ensure that people who are coming from abroad are safe and not mistreated.
"While we don't know exactly what the circumstances in Manaccan are, the police would not have acted in this way if there was not an issue with what these men and women experienced, and how their freedoms were being restricted.
"I know, having met a large number of migrant workers and their employers, that the large majority will be very happy here, well supported and potentially earning good money.
"This is almost certainly an isolated incident."
Cornwall Council is providing welfare and support for the 14 people who have elected to seek help through a process called the National Referral Mechanism, which is applied in circumstances like this which means that potential victims are offered support.
The council, working with partners including the police, Cornwall Housing, British Red Cross, The Salvation Army and health services, is providing support while this process is underway.
The twelve men and two women, believed to be aged between 20 and 40, asked for additional support and have been taken to a safe location by minibus.
Cornwall Council said: "The people being supported are not in trouble and they are not being detained. They are free to leave at any time but will be encouraged to take up the offers of help that are available.
"All agencies are working together to help the alleged victims over the next 72 hours, after which an assessment will be carried out to decide next steps."
Devon and Cornwall Police said the investigation is continuing.