A playground has been left looking like Banksy's 'Dismaland' after a broken water main left it under water for over three weeks.
Dad-of-three Joe Coville said the park in posh Wimbledon now resembles the art installation of a broken down, dilapidated theme park created by the street artist in Weston-super-Mare.
He said it looks like a swamp despite workmen digging a metre-deep hole to fix the leak.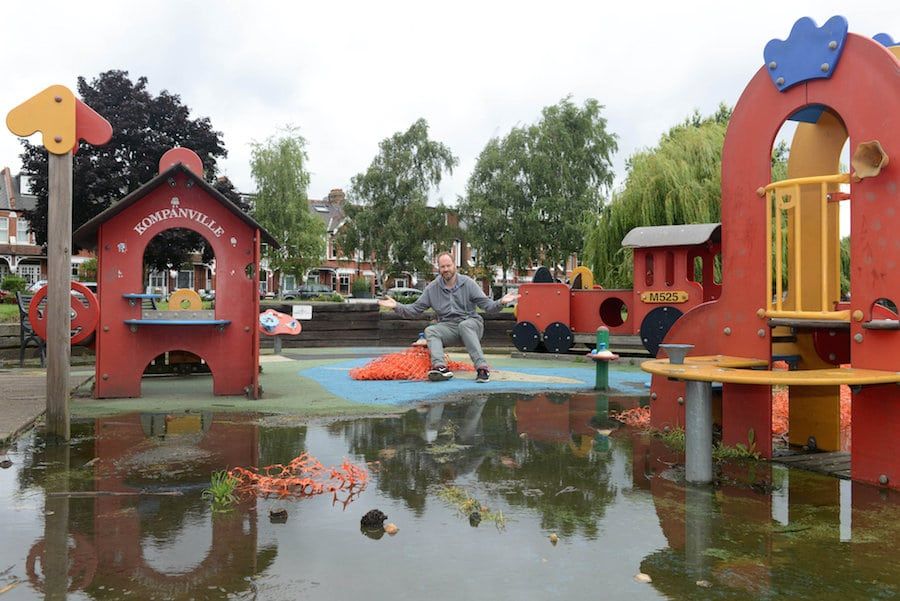 Useless orange plastic fencing was used to cordon off the affected areas at the park in south London, but keeps falling down.
Joe says the problems at Durnsford Road Recreation Ground have left his three-year-old daughter and her friends with nowhere to play now they have broken up for the summer holidays.
The water has also swept into the adjoining playing fields used by Wimbledon Park Primary School, and waterlogged the school grounds.
He said: "People are trying to use it even though the council put up a useless orange plastic fence which falls down.
"The standing water is now full of algae.
"It's been about three weeks since the pipe burst.
"Apparently they can't work out where to turn the pipe off, so now the park resembles a swamp or water-park."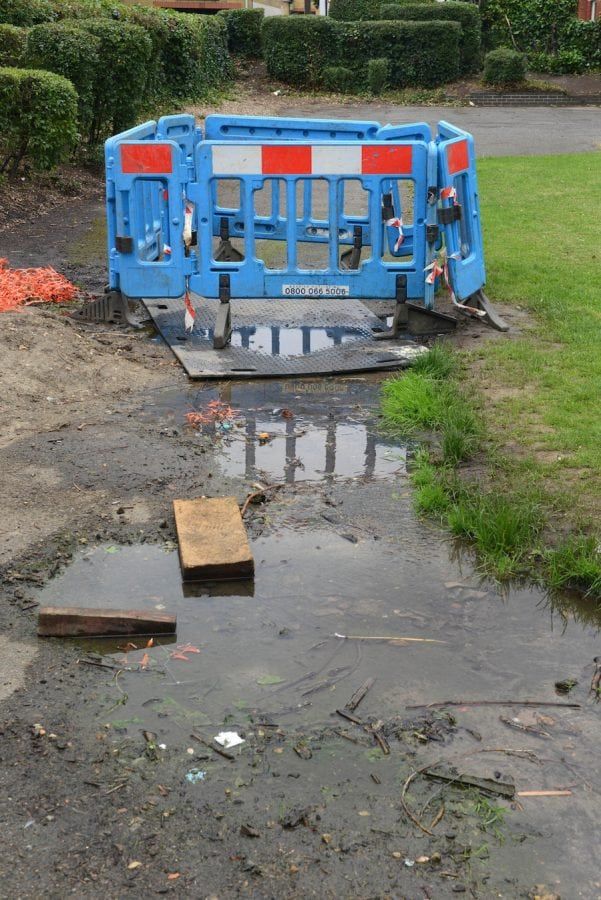 A Merton Council spokesman said: "We alerted Thames Water as soon as we discovered there was a leak and made all the arrangements to give them access to the pipe so that the repairs can be made.
"Thames Water has postponed the works four times which is completely unacceptable and we are pushing for them to make the repairs so the play area can be enjoyed by families as soon as possible."
Thames Water have been contacted for a comment.