A witty poster which suggests yoga enthusiasts start by "picking up your dog poo" has gone viral after being shared 80,000 times in a week.
The disgruntled resident put up the amusing sign to tell dog owners off for not cleaning up after their pooch.
But the A4 sheet which is pinned to a telegraph pole in a quiet Cambridgeshire village has since been shared around the world.
It reads: "Want to start YOGA? Start by bending over and picking up your dog poo, known as the downward dog position.
"THEN PUT IT IN A BIN."
Resident Julie Murden, 50, snapped a picture of the poster next to a well-used footpath in Dullingham, Cambs., last week, and shared it on social media.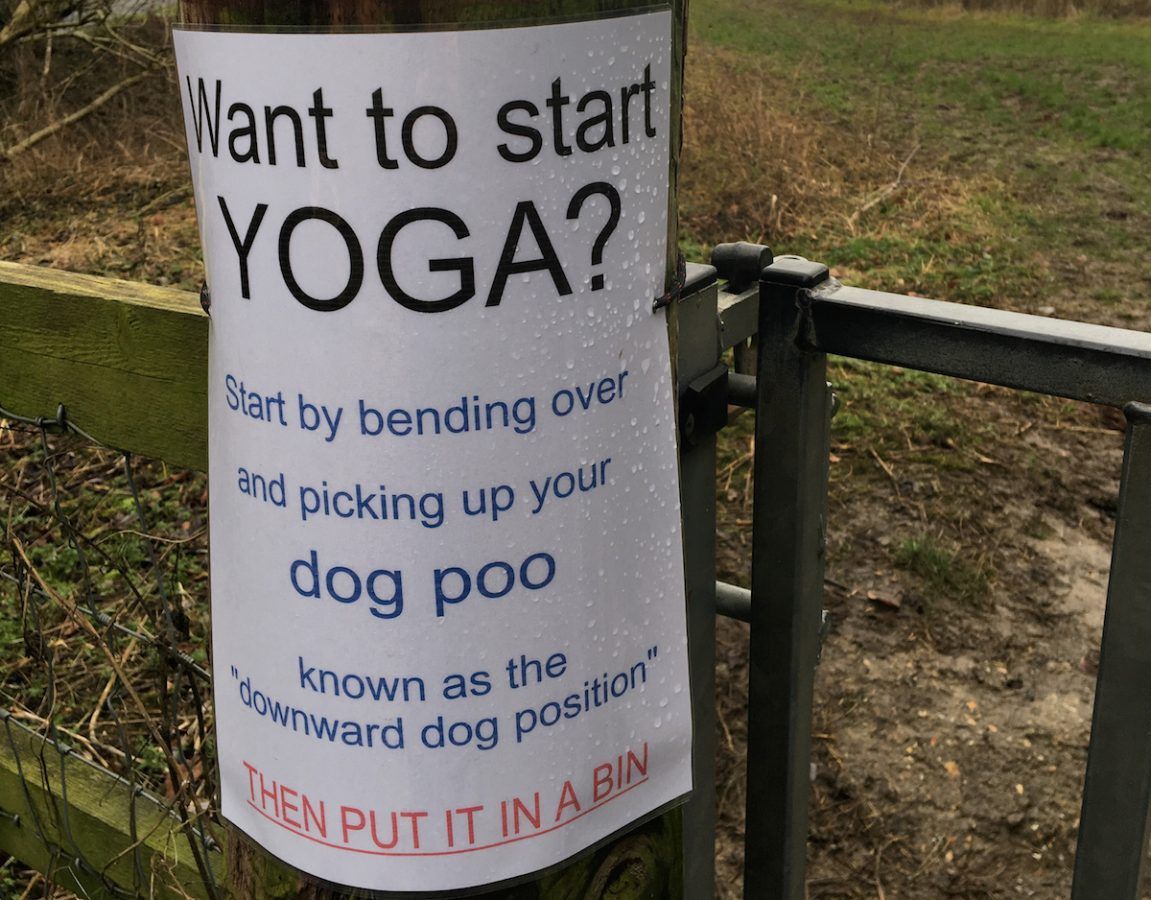 "The poster really caught my attention because I actually do yoga myself and was just on my way back from a class," she said.
"I spotted it and thought it was really humorous with a serious message.
"The footpath is used by children going to the local primary school and it is not nice treading in poo.
"What is even worse is some people bag up the poo and then leave it or throw the bag into the hedge.
"It's pretty awful – for everyone. I know a lot of people who do pick up their dog's poo with no problem, but there are obviously many others who don't."
It's not known who is behind the poster as they have not yet revealed them self to be the mystery moaner.
Julie, a mum-of-two added: "It's like we have our very own Banksy, it's very exciting."
While the "downward dog" is a real yoga move, it involves forming a right angle with hands and feet on the floor, rather than picking up animal excrement.
https://www.thelondoneconomic.com/must-reads/distraught-dog-owner-sniffs-animal-poo-sleeps-forest-enlists-celebrities-help-find-hound/22/01/
https://www.thelondoneconomic.com/must-reads/dogwalker-finger-bitten-off-wild-boar-walking-woods/11/01/