Road users were left scratching their heads when bungling workmen painted a lopsided cycle symbol – which looked more like a "wonky penny farthing."
The crooked sign, to indicate a cycle lane in London Road, Sleaford, Lincs., has baffled cyclists since it appeared on Sunday (2/7).
Red-faced bosses at Lincolnshire County Council have vowed to replace the image with the correct template after receiving a deluge of complaints.
Retired HR manager Paula Brown, 61, who lives nearby, said she found the gaffe "hilarious" but was angry it would probably cost taxpayers' cash to rectify.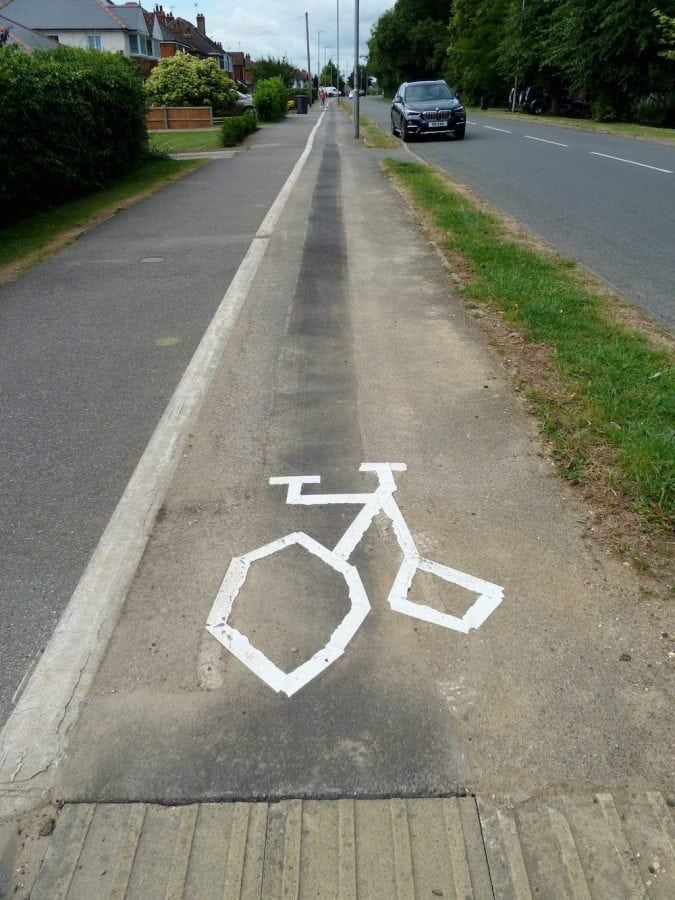 She added: "In the last week the council have done some work on the cycle track and then they had to repaint the signs again.
"We saw it on the weekend and thought those square wheels don't really look right. It just seemed so lazy.
"They must have turned up with the wrong tools and thought 'well lets draw this freehand.'
"We thought it was rather hilarious – it looks like a wonky penny farthing but it's obviously going to cost money to rectify it. It's ridiculous really.
"There is a normal sign further along the path which has got round wheels so its obviously not too difficult to do."
Mum-of-two Anna Calder, 37, of Sleaford, added: "It looks like the scrawlings of a child.
"I think my nine-year-old son could do a better job of that. It almost looks like graffiti.
"If I drew that on a public highway I'd expect a hefty fine from the council for vandalism.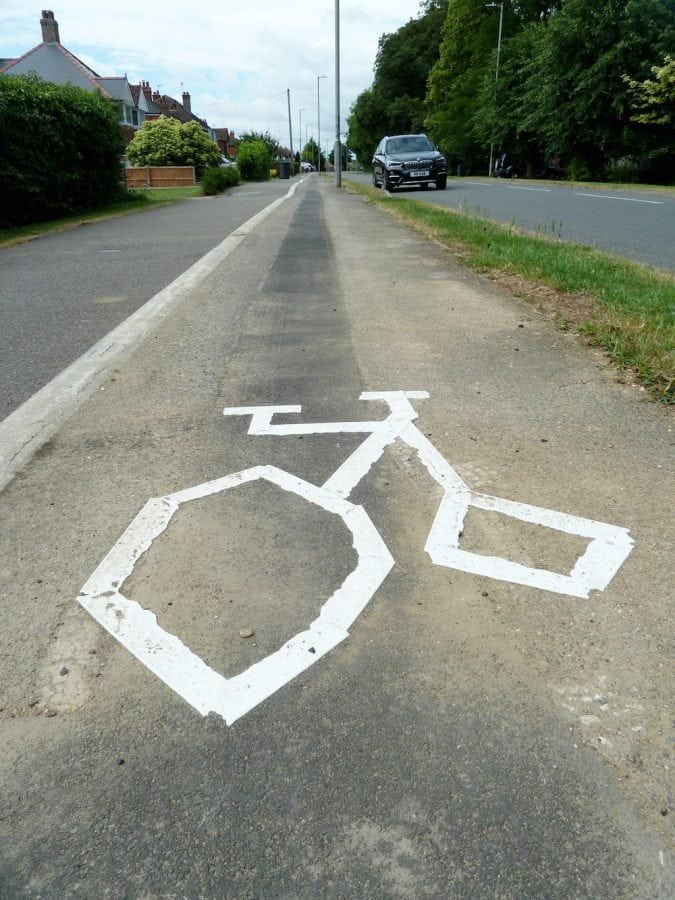 "They need to take a good look at the type of people they are contracting because they don't seem to have a brain cell between them – and certainly not any artistic talent.
"Whoever did it wasn't exactly Banksy."
A Lincolnshire County Council spokesperson said: "The markings were painted by a utility company that had been working in the area.
"We will be asking them to return and replace them using the correct template."