These incredible pictures show the moment a driver came face-to-face – with an escaped WALLABY.
Shocked Gina Court pulled over after spotting the wild-running animal, which is believed to have fled from a nearby farm.
She initially thought she had encountered a kangaroo but after closer inspection realised it was a baby wallaby and called the RSPCA.
Other passers by saw the Australian native, a smaller cousin of the kangaroo, in the village of Half Moon, near Crediton, Devon, and waited for help to arrive.
Gina, 35, from Exeter, Devon, said: "We were heading back from walking the dogs when we stopped in Half Moon and saw what we thought was a kangaroo.
"I just thought, 'oh my god I can't believe it, why is there an kangaroo in the road?'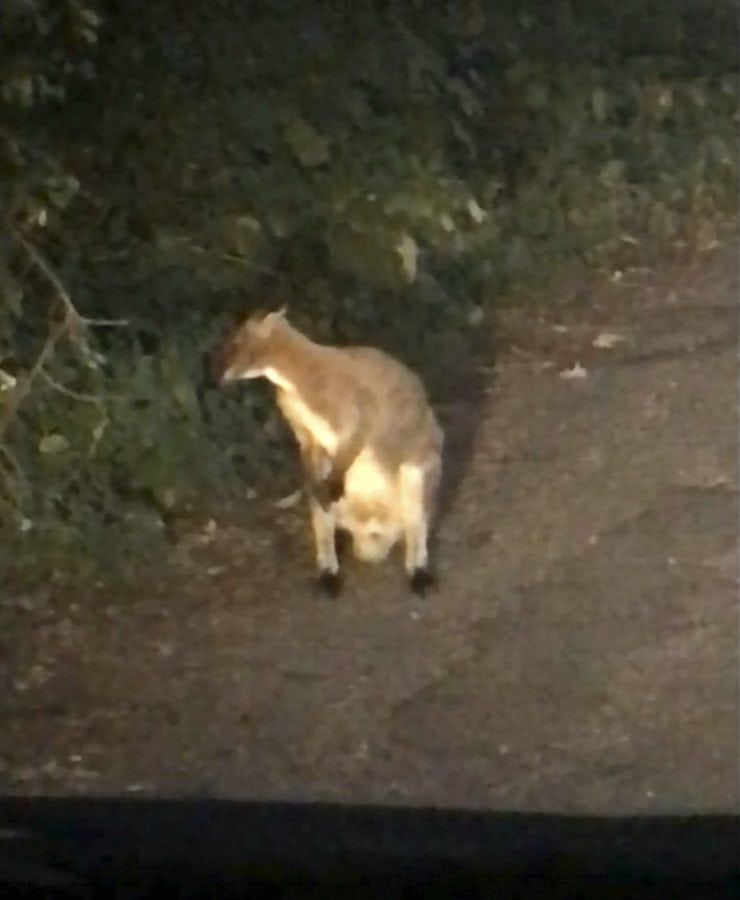 "We decided to pull over to have a closer look and then realised it was a wallaby.
"A man on a motorbike and another lady in a car also pulled over to help us try and get the wallaby further into the layby and away from the road and the busy traffic.
"We weren't sure what to do, so we called the RSPCA and just waited there for them to show up.
"It's definitely not something you see everyday. One of the other drivers who stopped to help said that it could have escaped from a nearby farm, but I am not too sure where it came from."
It is not believed to be the same wallaby as the one that has been on the loose after escaping four months ago in the neighbouring county of Cornwall.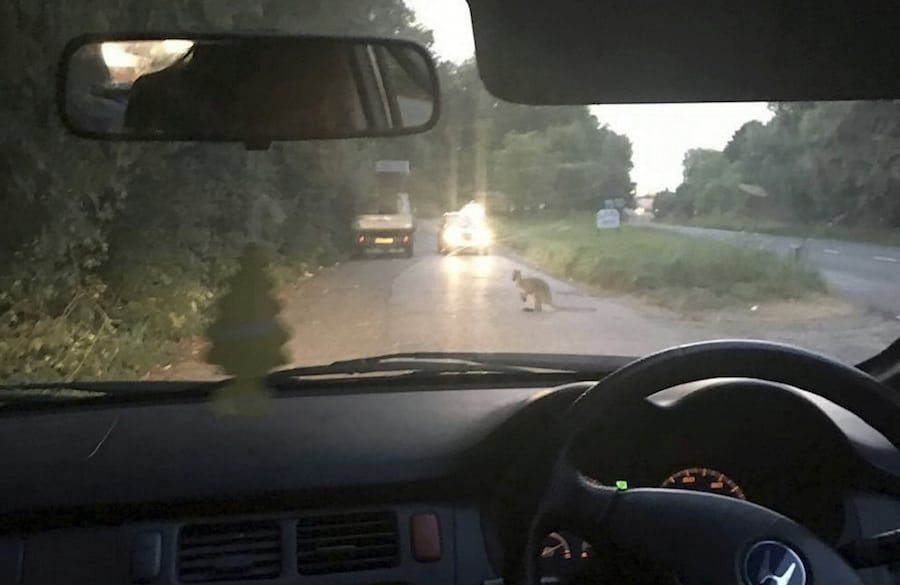 That one was spotted in several towns since going missing in May, including Launceston, Lerryn and Lostwithiel, but has always managed to evade capture.