Police were left baffled when they spotted a BOAT marooned on a busy roundabout.
The motorised craft was left dumped on the A5 near the landlocked village of Gledrid, in Shropshire, on Sunday afternoon.
West Mercia Police posted pictures of the boat on Twitter and appealed for the owner to come forward.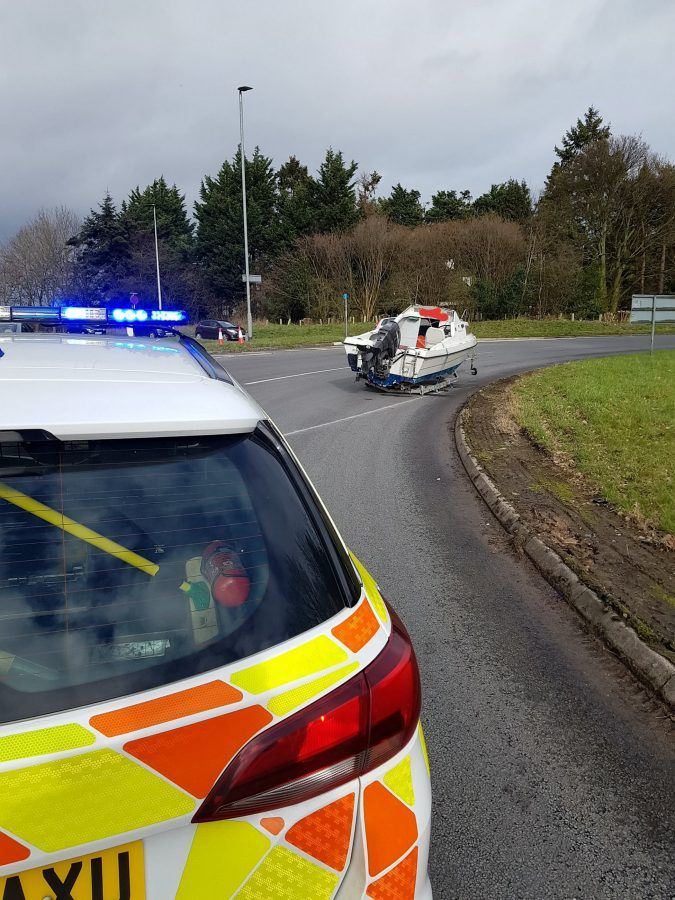 Oswestry police tweeted: "Any one missing a boat? A5 Gledrid roundabout down to one lane. Please take care. Recovery enroute."
Later they tweeted: "A5 Gledrid roundabout now open. Boat owner was located near by. No it wasn't @JimBowen's."
Responding on Twitter, JasonBFB wrote: "Bullseye prize no one ever wanted."
Meanwhile user EChez Vegas wrote: "Didn't realise flooding had been that severe."
— garreth waites (@GWaites82) March 18, 2019
By Ben Gelblum and Mark Cardwell