Experts have called for a 'people's army' to fight the invasion of Asian hornets into Britain – and say the next two weeks are crucial in the war.
The invasive insects need to be controlled within the next fortnight or it is feared they will become established and present a number of potentially catastrophic problems.
Residents in Jersey are on the front line in the battle to stop the spread of the invasive pests which could decimate the UK's native bee population.
They are now being urged to join the hunt by checking sheds, garages, porches, outbuildings and farms for primary 'start-up' nests currently being built by queens.
Although small and only home to one insect, the nests – a number of which have already been found around the Island in recent days – play a key part in the proliferation of the species.
A colony of the invasive pest first appeared on on the island in July last year and fueled fears for the UK's native bee population after a subsequent confirmed siting in Devon.
Just one of the foreign menaces can eat up to 50 bees A DAY and their impact on honey production could be devastating.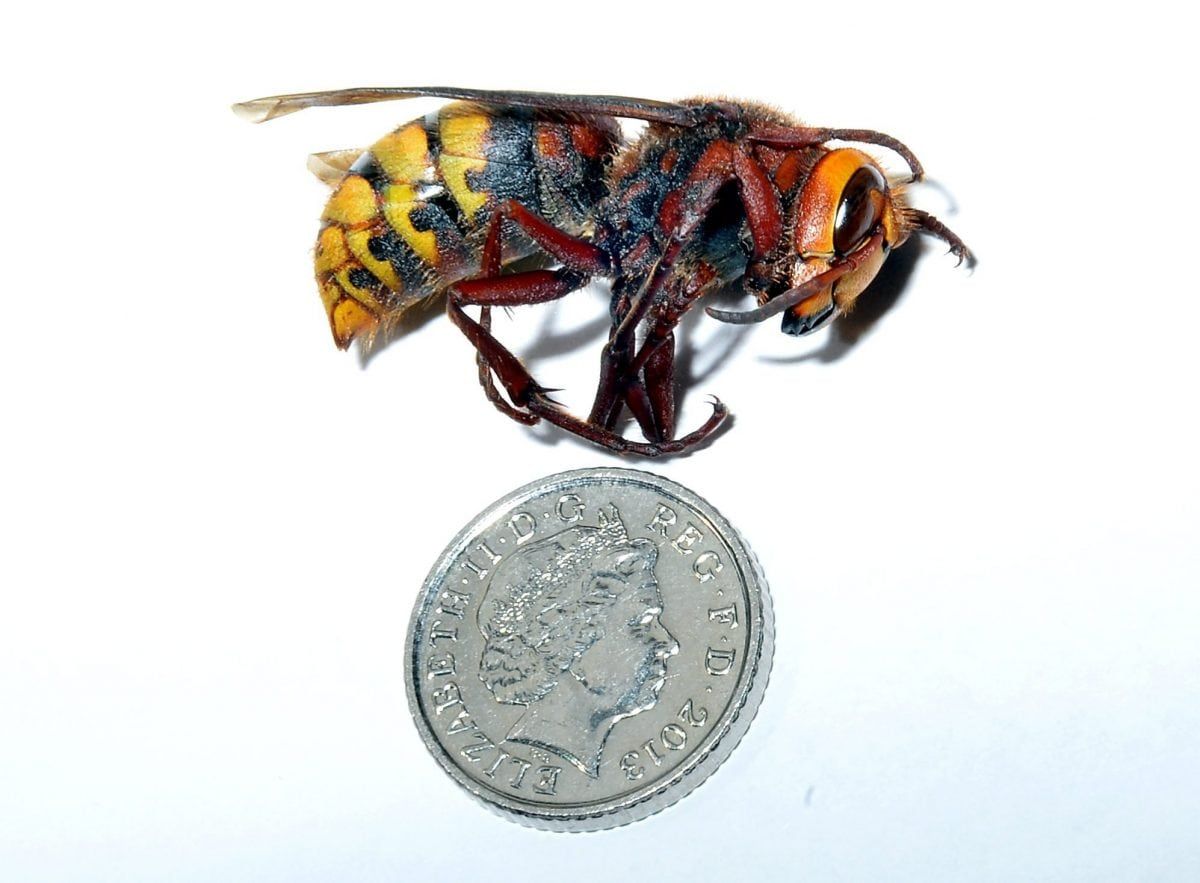 Last year experts warned they faced an anxious race against time to destroy nests to stop them spreading to the UK mainland in large numbers..
The Environment Department invested in 100 hornet traps to place around the ten sites where nests were found last year to try to catch queens before they went into hibernation.
But they have recently come out of hiding and experts say they are now struggling to contain the spread.
John de Carteret, vice-president of the Jersey Beekeepers' Association, said: "It is a critical time in the battle against this invasive species – I am a man on mission to get people looking for these nests."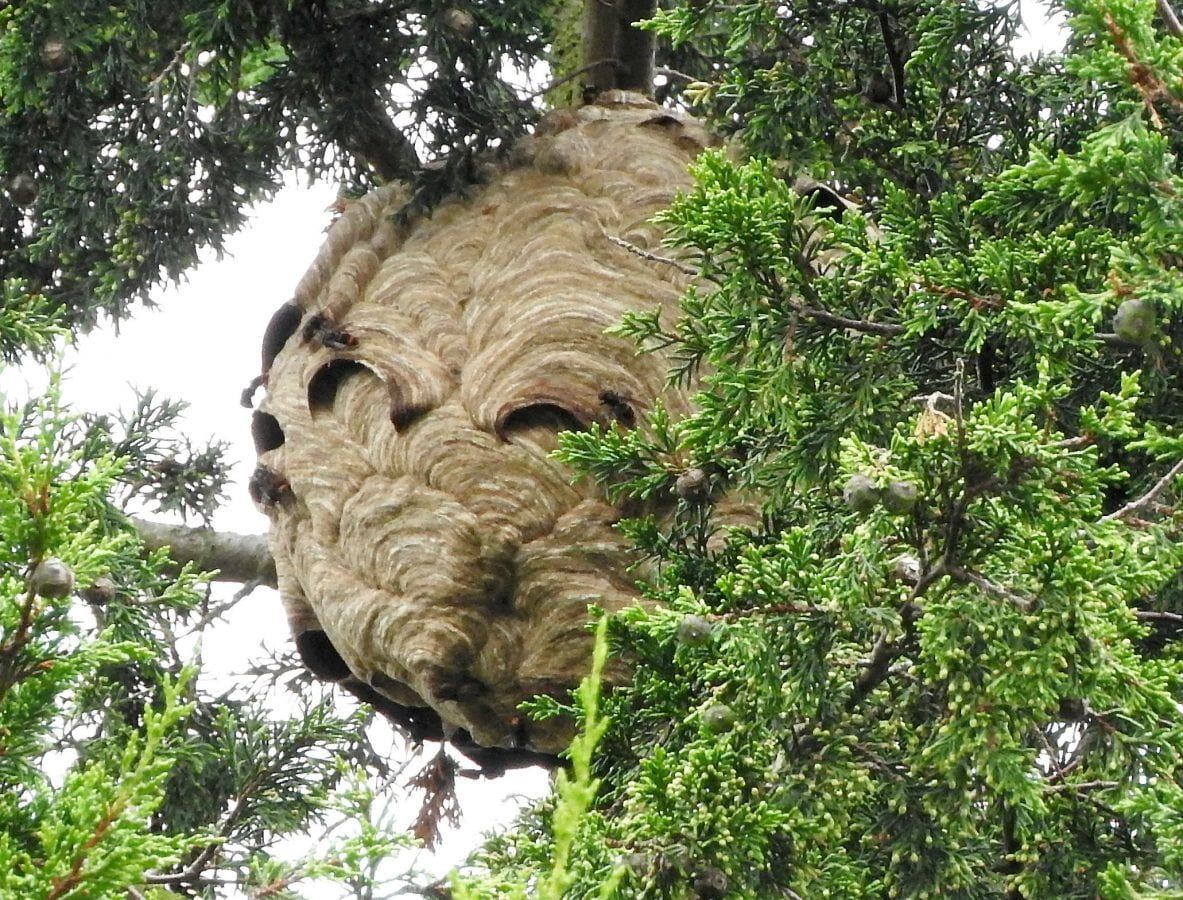 Mr de Carteret is currently working with the Environment Department on the problem, and said that finding and destroying them now could have a big impact later on, as each queen could produce thousands of other insects, some of which would then go on to produce hornets themselves.
And he warned that without immediate action, crops could suffer in ten to 15 years' time, because Asian hornets not only attacked honey bees but fed on other pollinators too.
He said: "Long term, if they get established, there will be a problem with the pollination of crops.
"That is a wider issue that people don't seem to be aware of. The hornets feed off pollination species up to dragonfly-size."
Primary nests have so far been found at several different sites across Jersey, however, Mr de Carteret said he expected there to be many more around the Island.
He added: "They can look like nothing and I am sure a lot of people think they are nothing."
Asian hornets – the Latin name is Vespa velutina – have spread rapidly throughout France since arriving in Europe in a shipment of pot plants from China in 2004.
By Ben Gelblum and Tom Bevan