The mystery nude was seen shouting at a group of young men before stripping off and cavorting around the memorial and street. Liam Rogan, 22, filmed the lairy luvvie at the war memorial in Sheerness, Kent, just after 8pm on Sunday. The next day marked the surrender of Nazi Germany and its allies ending the war in Europe.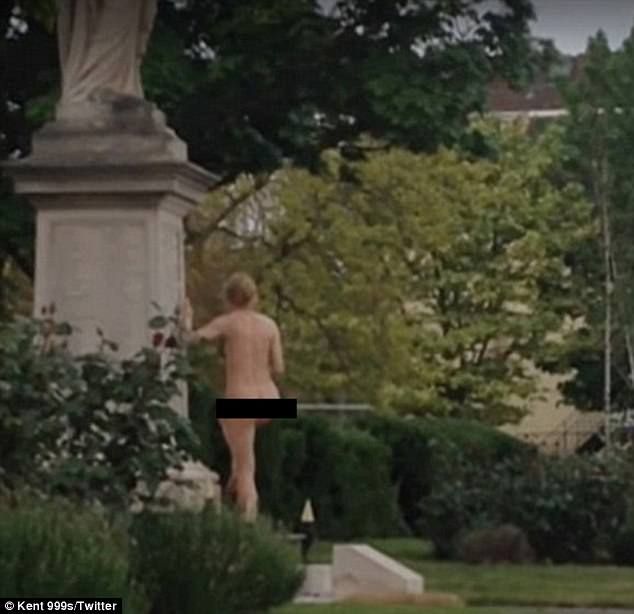 The kiosk worker, who lives in Sheerness, said: "I was waiting for my mum to pick me up from my girlfriend's house and I was just waiting at the bench behind the bus stop. "This woman was shouting at a group of drunk lads and she just started undressing.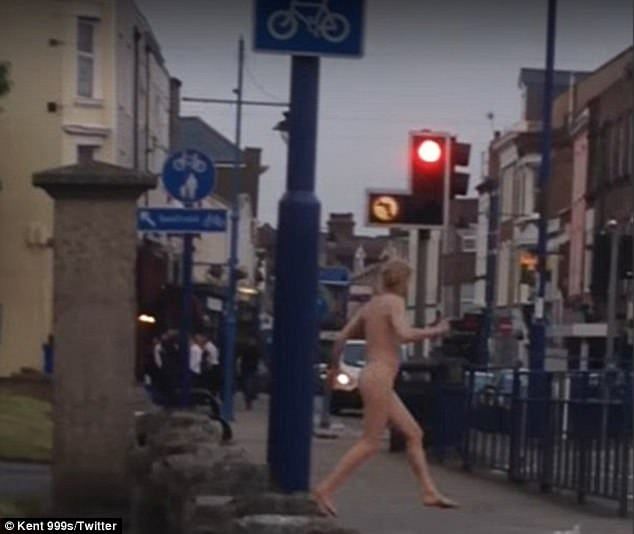 A spokesman for Kent Police said: 'Kent Police was called to a reported disturbance in Sheerness High Street at 8.02pm on Sunday 7 May 2017.
'Officers attended the scene and a 44-year-old woman from Minster was arrested on suspicion of being drunk and disorderly, assault and indecent exposure.
'She remains in custody and enquiries are ongoing.'
Read "Cheeky gorilla performs ballet for passerby" Click Here 
Watch Video Here