Salesman Gary Boon's cruel colleagues slipped the fake card into a bundle of lottery tickets and betting slips they gave him as a leaving present. The 35-year-old was over the moon when he scratched the surface and discovered he'd hit the jackpot.
Funny footage shows the group sitting in their local pub when a shocked Gary interrupts them and whispers: "Guys, I need to stop you. I've won £100,000." He shows them the prize ticket to faux enthusiastic responses of, "oh my God," and "what the f*ck", before standing up and pacing, clutching it in his hand.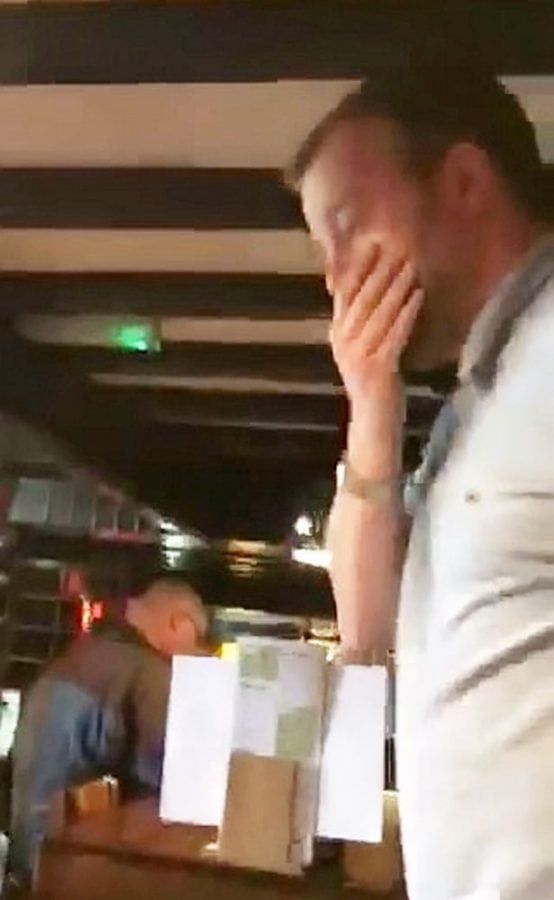 The clip was filmed at a pub in Strelley, Nottinghamshire, shows him welling up after realising the truth while his friends howl with laughter.
Will Towse filmed the set-up with mates Sean Reddington, 33 and Paul Reddington, 29, after buying a fake scratchcard on eBay.
Read "Watch – Crazy CCTV shows moment car ploughs into FOUR vehicles" Click Here
Watch Video Here