Shameless builders were hit with a heavy fine after being caught on camera dumping a mountain of waste onto a children's playing field – weighing more than an elephant.
Builders from Triangle Care and Maintenance left corrugated iron, mattresses, cardboard boxes and plastic waste sprawled across the green – weighing more than seven-and-a-half tonnes.
Piles of rubbish began falling into a nearby river posing a major threat to both the environment and the local wildlife before Harrow Council ordered the major clean up at Hatch End playing fields in Pinner, north-west London.
The rogue company, based in Harrow, north-west London, was sentenced at Willesden Magistrates Court and ordered to pay more than £51,000 for the major dumping caught on camera.
CCTV footage shows heaps of waste being dropped off the back of a white truck in the dark as it slowly drives forward while a rogue man in a white shirt stands to the side overseeing the operation and hurling rubbish bags into the distance.
Company director Ivan Hausjell showed no remorse and failed to attend the hearing earlier this month.
He was ordered to wear an electronic ankle tag for three months and pay £1,600 from his own pocket.
Graham Henson, leader of Harrow Council, said: "It's an absolute disgrace that the taxpayer had to spend more than £4,000 clearing up their disgusting mess.
"That's money that should have been spent on residents who live here and actually care about Harrow.
"Thankfully the law agreed with us and the culprit was hit hard with a £51,000 bill.
"Hausjell showed no remorse but, thanks to the swift actions of our officers, his dumping days are well and truly over."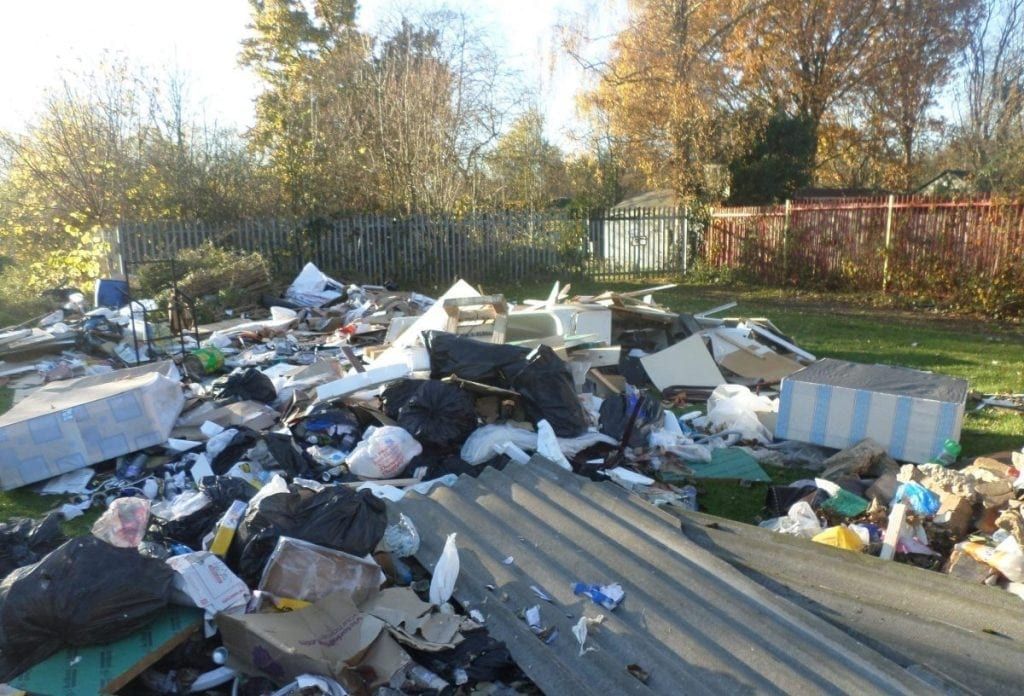 Enforcement officers first witnessed Hausjell's persistent fly-tipping habits in November 2016 who became known for repeatedly leaving behind mountains of household and refurbishment waste on the playing fields.
Harrow Council decided to install hidden cameras in the area which eventually led to justice being served on the callous businessman.
The removal cost the council and taxpayers almost £1,500 labour costs, £550 for equipment hired to clear the site and more than £2,000 in waste disposal charges.
Cllr Henson added: "I can't stress enough how important it is for residents paying for waste removal to check they are using a registered and licenced waste carrier.
"Otherwise they could also land themselves in trouble."
Watch Video Here