This is the precious moment an orphaned baby gorilla bonded with its new surrogate mother after a successful introduction.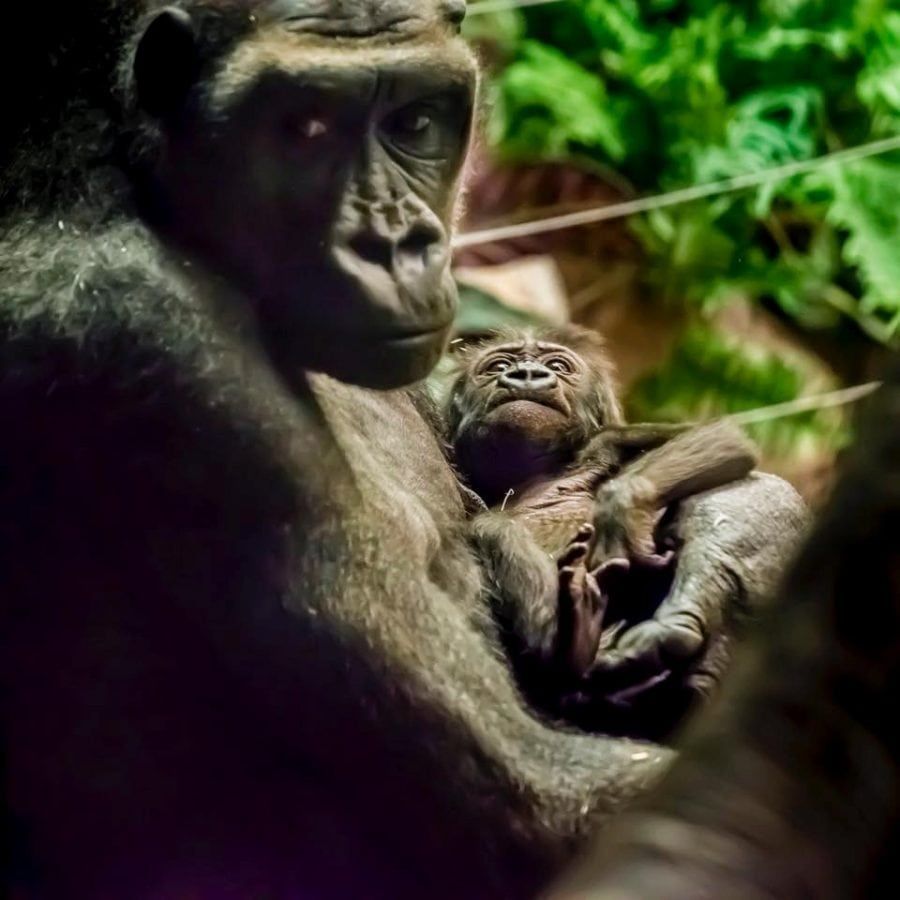 Zahra, a female Western lowland gorilla, was orphaned in April when her mum Naku, 17, and father Cassius, 31, died of complications from gastrointestinal infections.
The animals' deaths are thought to have been caused by E. coli that was present in the water system of their enclosure at the Milwaukee County Zoo.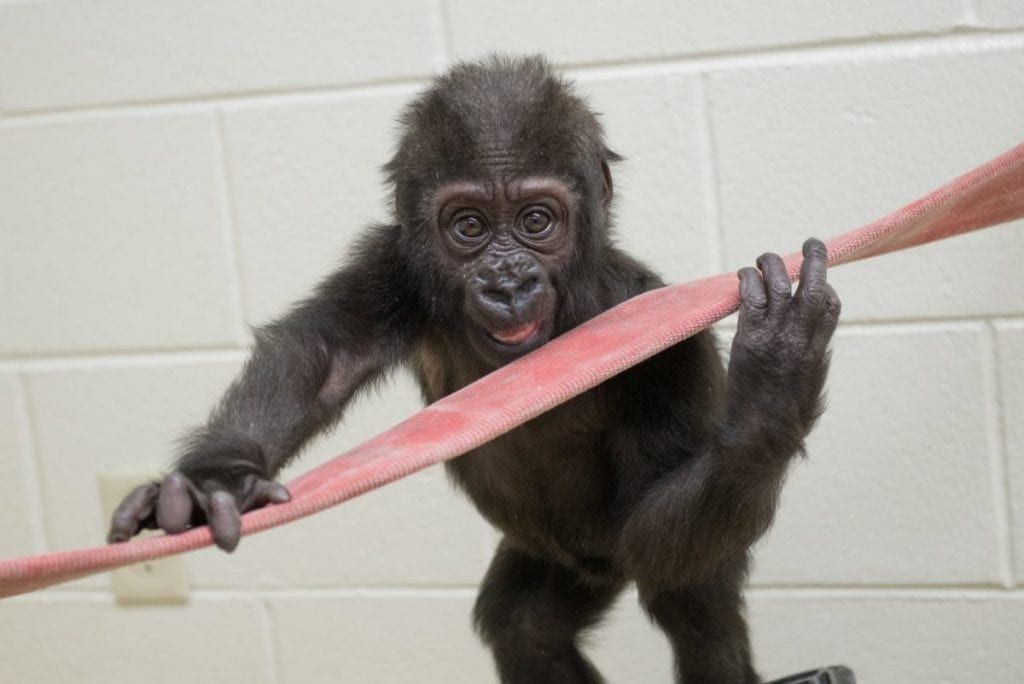 Since then, their nine-month old daughter Zahra has been given round-the-clock care by zookeepers at the zoo in Milwaukee, US.
To give her the best chance, officials at the Gorilla Species Survival Plan (SSP) wanted to match her with a caring gorilla mum to help her integrate into a new social group.
It was decided that the tot would make the 450-mile move to Columbus Zoo in Ohio, on June 13 where it was hoped she would bond with one of 15 potential surrogate moms.
After zookeepers made sure Zahra was in good health, the baby was introduced to her first potential mom Toni, 41, earlier this week.
Toni previously acted as a surrogate to orphaned baby Kamira, who relocated to Columbus after she was rejected by her own mum at Oklahoma City Zoo.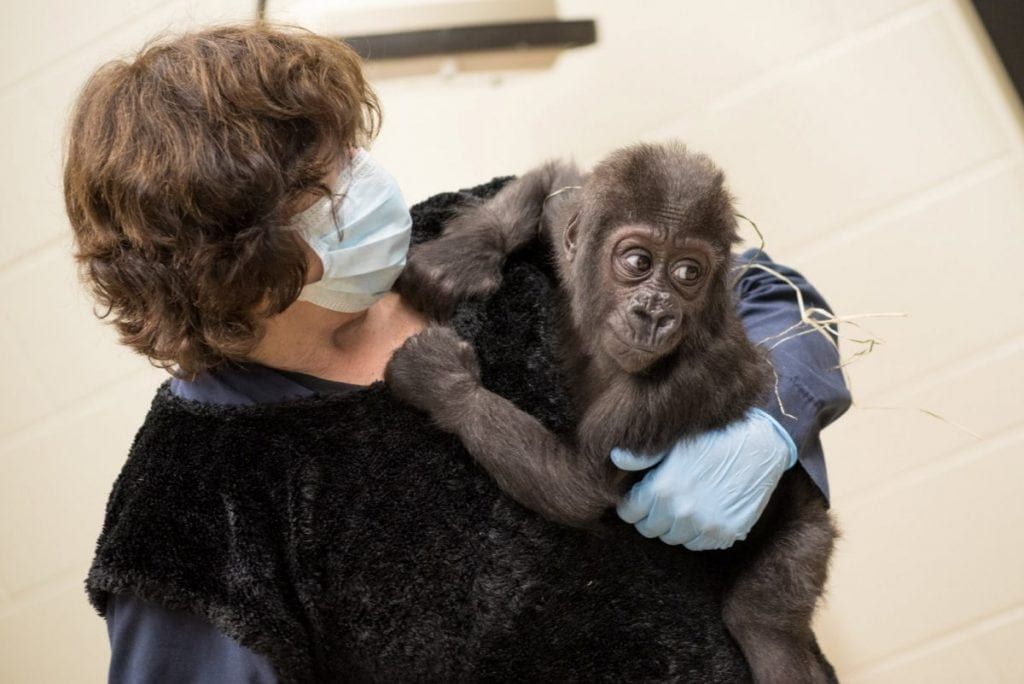 Randy Junge, head veterinarian at Columbus Zoo, said: "Zahra arrived at Columbus Zoo two weeks ago and we've been keeping her apart from the others to just make sure she is okay health wise.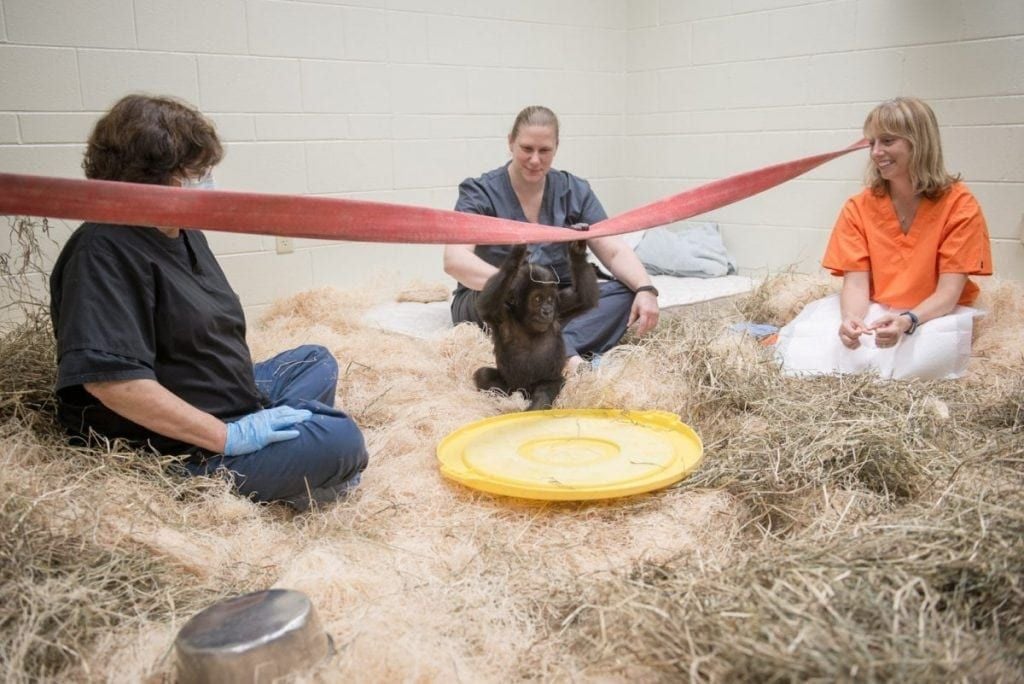 "Her parents died of bacterial infections so we wanted to make sure that she wouldn't pass anything on to the others before we integrated them.
"This week we connected Zahra with Toni, an experienced surrogate and they are bonding behind the scenes.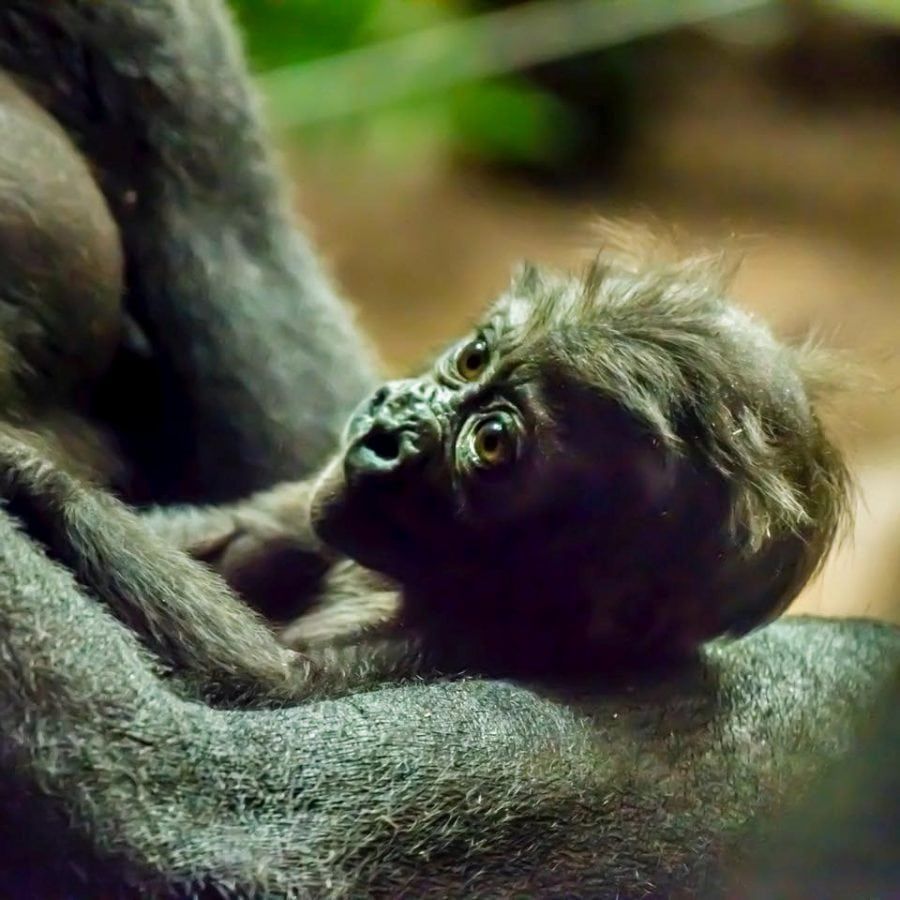 "They will join the rest of the troop when they are ready.
"It's really rewarding when these matches go well and it's obviously the best situation for Zahra."
Watch Video Here