An angry badger bites down on a partygoer's hand after he stupidly tried to pick it up at a BBQ. The animal can be seen clinging on as the man tries to shake it off.
Charlotte Reynolds was at a BBQ hosted by a friend when a "random farmer" turned up holding with the animal, which has a nasty bite if angered.
The party was at Alvechurch, Worcestershire, last Saturday. The 26-year-old asks the man "can we see the badger?" as he attempts to show it to the crowd.
But the animal decides to bite the man's hand instead.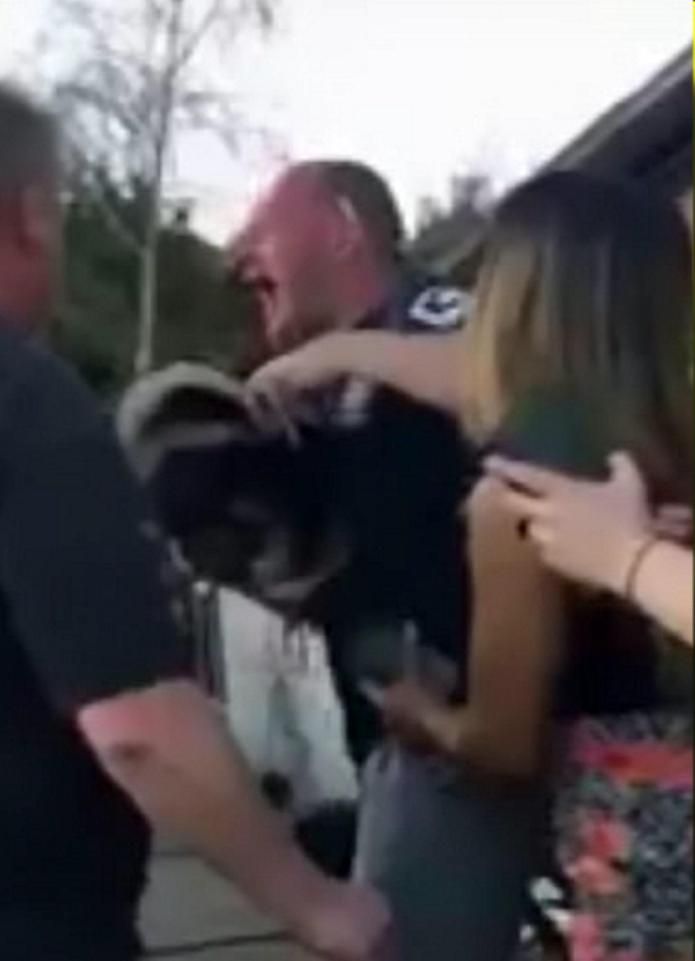 Charlotte, from Bromsgrove, Worcestershire, said it was "a bit weird and very random".
"I was at the BBQ party and I was sitting with my friend when a farmer turned up holding a badger.
"Somehow I managed to get it on film and all the screaming."
Eventually the wild animal released its grip, leaving the shocked man with a bloody finger.
The man had to have a TB and tetanus injection, but didn't need stitches.
Read "Watch – Extremely rare quintuplets born to ewe" Click Here
Watch Video Here