A masters student said he has been left "heartbroken" after claiming he was subjected to a string of homophobic slurs by pupils from a top Scottish high school
Cops are now investigating the alleged hate crime against Tyler Thompson, 27, on Tuesday involving a group of pupils.
Tyler, who is studying counselling and psychotherapy at Edinburgh University, said the youngsters made derogatory remarks about his dyed pink hair and American accent.
The 27-year-old said he was shocked by what happened and was "fearful" it could happen again.
He said the pupils were mucking around and throwing food but when he asked them to stop was then subjected to a torrent of homophobic verbal abuse.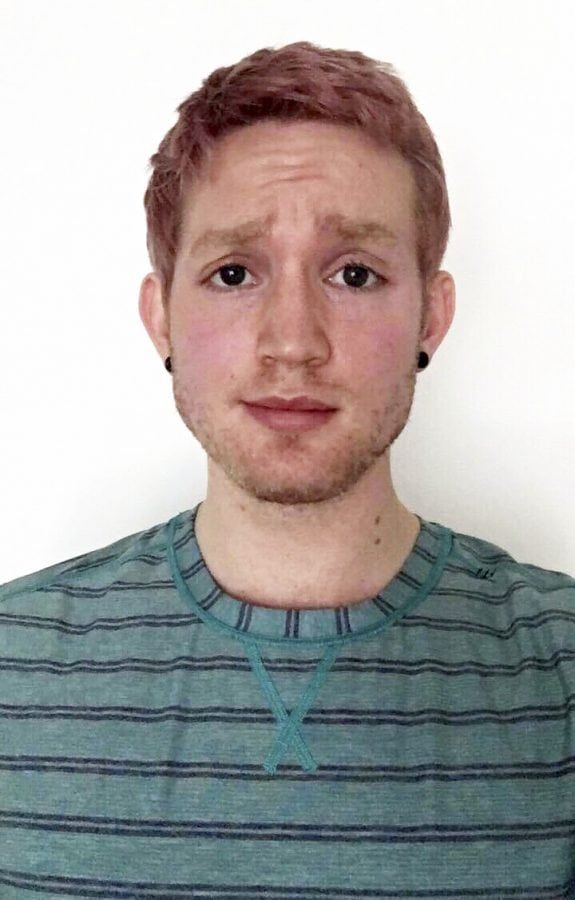 The incident unfolded outside a Sainsbury's outlet on Simpson Loan and police said patrols would be stepped up in the area.
Tyler said it was instigated by a smaller group of about four or five as he went to enter the supermarket at lunchtime, but involved around 30 students.
He said: "I was just minding my own business, walking into Sainsbury's.
"A group of 30-40 teenage students from a local high school ganged up on me and threw food, coins, and homophobic slurs at me.
"They were throwing food at each other and some hit me and I said OK guys, what's going on – please stop.
"They said we don't have to listen to you. They heard my American accent and said 'go back to your country'.
"I grew up in Texas and was never treated this way. It made me feel horrible. The entire time insults were being thrown at me."
Mr Thompson said one pupil did come in after him to apologise and that he had been "really touched" by the gesture.
He added: "I'm quite shaken but remain firm. I have filed a report with the police, and it is classified as a hate crime.
The pupils are said to attend St Thomas of Aquin's which is one of 23 high schools under the City of Edinburgh Council's remit.
A council spokesperson said: "As soon as the school was made aware of the allegation staff gathered information to check if any pupils were involved.
"The headteacher contacted the police and has personally been in touch with the complainant to apologise.
"The school does not tolerate behaviour of this kind and is co-operating fully with police inquiries."
A spokesman for Police Scotland said: "Police in Edinburgh are investigating after a 27-year-old man was harassed by a group of youths at a supermarket in Simpson Loan sometime between 12pm and 1pm on Tuesday, October 3.
"During the incident offensive comments were made towards the victim and this matter is being treated as a hate crime.
"Offences of this nature will not be tolerated and inquiries are ongoing to identify those responsible.
"There will be additional patrols in the area and we will be working with the local schools to raise awareness that this behaviour is totally unacceptable.
"Anyone with information is asked to come forward."
https://www.thelondoneconomic.com/news/twitter-reacts-to-eric-bristows-shameful-homophobic-rant/29/11/
https://www.thelondoneconomic.com/tle-pick/some-men-hug-get-over-it/01/09/