A thug who punched and kicked his five-year-old stepson to death despite saying sorry for losing his shoe faces life behind bars.
Marvyn Iheanacho, 39, was found guilty of murdering little Alex Malcolm in a fit of rage after a two week trial at Woolwich Crown Court.
Harrowing details of Alex's injuries and testimony from heartbroken mum Lilya Breha who desperately tried to save her boy on the night of the attack were heard during the trial.
Jurors were told how the well built 6ft 1in Iheanacho had taken Alex with him to pick up DVDs from a friend in Catford, south east London on November 20 last year.
On the way the pair stopped at Mountsfield Park and it was here that Iheanacho became enraged and furiously attacked Alex when the lad lost a trainer in the play park.
Witnesses told jurors how they heard the boy pleading 'I'm sorry' before a 'sickening' flurry of blows rang out against a metal gate.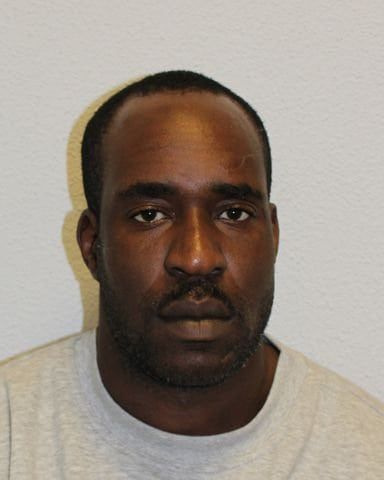 After the attack CCTV footage caught Iheanacho carrying Alex to a taxi to take them home – rather than to Lewisham Hospital, which was just a five minute walk away.
At home mum Lilya Breha 'screamed and cried' after seeing Alex's 'black and blue' face and desperately tried to call an ambulance.
But Ms Breha, who had been dating Iheanacho for six months, was told to 'shut her fucking mouth' and when she challenged the child killer and told him he was a 'danger to her family' she was punched and choked.
Ms Breha eventually managed ring the emergency services, some three hours later, but Alex died two days later following surgery.
A post-mortem showed Alex had 22 bruises from head to toe with cause of death being given as a bleed on the brain.
And in a heartbreaking twist just days after Alex's death Ms Breha found Iheanacho's diary in which he admitted beating her son in previous months.
In an entry entitled 'mistakes' he said: "Do I really love Alex. I had to beat him just now for sicking up in the cab."
During the subsequent police investigation and trial Iheanacho protested his innocence claiming, at different times, that the boy's injuries had been caused by him falling from his shoulders, falling from a climbing frame and fainting and banging his head.
Aside from the facts of the case jurors were also told about Iheanacho's violent past.
The beast was revealed to have attacked five ex-partners – for which he had one conviction of assault, three convictions of actual bodily harm and one conviction of grievous bodily harm.
The court also heard details of a robbery carried out by Iheanacho in 2001 in which he raided a jewellers and struck the safe manager over the head with a hammer.
Iheanacho stood expressionless in the dock as the jury foreman delivered a guilty verdict on Friday – while Ms Breha burst into tears in the public gallery.
Judge Mark Dennis QC adjourned sentencing until next week.