A woman got the fright of her life when a snake poked its head out from beneath her freezer – and licked her foot.
The carpet python managed to slither its way between the woman's toes before flicking its tongue towards her.
She looked down in horror to see the snake, which is thought to have escaped from a nearby property.
RSPCA Animal Collection Officer (ACO) Kate Wright visited the property in Ware, Herts., to collect the animal on Sunday.
She said: "This must have given the householder such a shock.
"You really don't expect a snake to appear from under your freezer, let alone to lick your feet!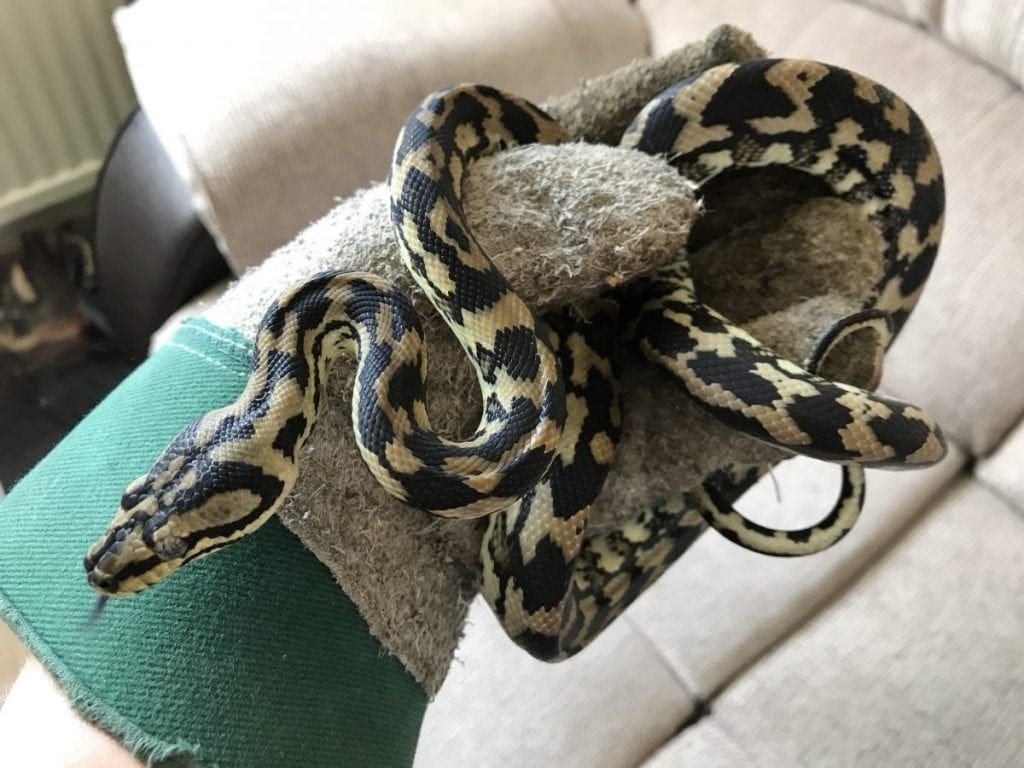 "Of course, the reptile would actually have been collecting odour molecules with its forked tongue when it inadvertently touched her skin.
"If someone has lost this handsome creature, we would love to reunite them with their beloved pet.
"Sadly, the alternative is that it could have been abandoned."
Anyone with any information on who the snake belongs to is asked to call the RSPCA on 0300 123 8018.