Smoke detectors were deliberately blocked up in a disabled toilet at a hospital — a move which horrified union officials warned puts lives in danger.
Staff, patients or visitors sneaking to the public loos at Edinburgh Royal Infirmary to "vape" are thought to be responsible.
A detector stuffed with tissues at least five days after the problem was first reported was discovered at the hospital.
Chairman of Unison's Lothian Health branch Tam Waterson has said the consequences of the "inexcusable" actions could be "horrendous".
The husband of a patient discovered the troubling situation at the hospital's orthopaedic unit – where many patients are difficult to mobilise if an emergency arose.
One of those was the 53-year-old's wife who was in the ERI for 13 days after having her leg amputated.
Mr Waterson said: "There is no excuse for staff, patients or visitors to be smoking or vaping within the building and it is totally unacceptable.
"It is inexcusable and reckless and the consequences to this could be horrendous.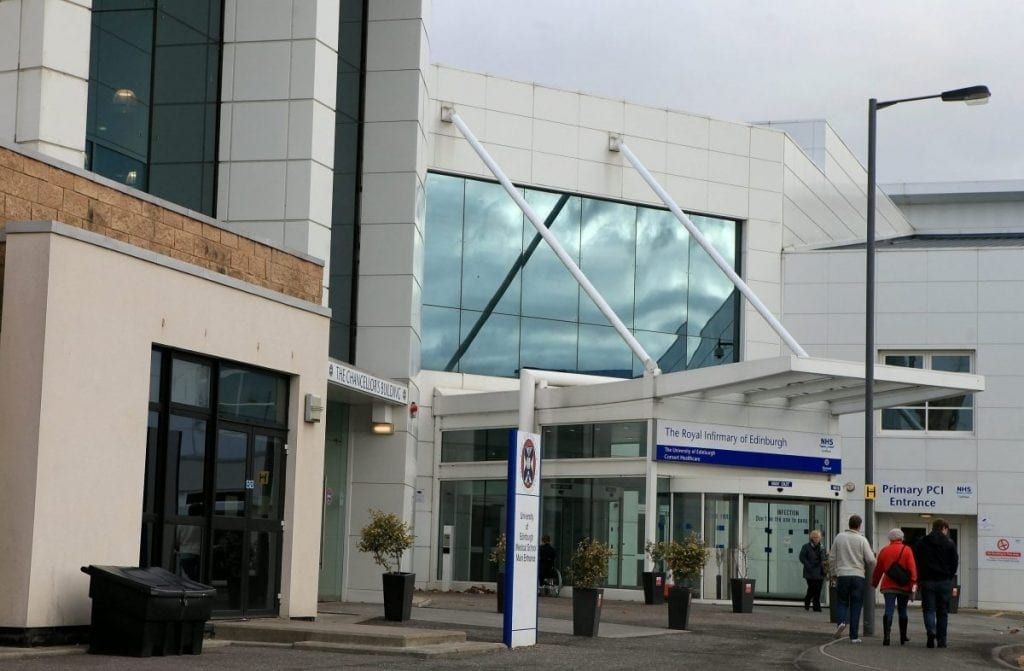 "A lot of patients and staff members are inside on a daily basis. In addition, there is no sprinkler system and there is cladding on the building which makes it very dangerous.
"With the problem being reported and not dealt with days later is disappointing and facilities management firm and building owner Consort need to address this as soon as possible."
The visitor first spotted the tampered smoke detector when taking his wife to the toilet in her wheelchair and was horrified at what he saw.
He said: "I first noticed this and told staff but days later the tissue was still there. I decided to take pictures and show members of staff the evidence.
"I was so annoyed by it. My wife is a smoker and I would wheel her into the car park so she could smoke. How can others justify their reasoning for smoking or vaping indoors? It is putting other people at risk. The ceilings are about eight foot high so someone has gone to some effort to make sure the detector is covered. I have tried desperately with staff about this and days later it was still the same. This is a big building full of people who are not easily mobilised. If a fire happens it could be extremely dangerous. That place could burn to the ground, thousands could die."
A Scottish Fire and Rescue Service spokesman said: "A fully functioning smoke alarm is important as it provides early warning of fire, enabling occupants to reach a place of safety and alert the emergency services. If anyone has any concerns about fire safety measures in any building then advice and guidance can be sought from the Scottish Fire and Rescue Service."
George Curley, director of operations – facilities at NHS Lothian, said: "The smoke alarms in all our premises, including the Royal Infirmary of Edinburgh, are regularly maintained and tested to ensure that they are in good working order.
"We would take a zero tolerance approach to any misuse.
"NHS Lothian has a strict smoke-free policy within its clinical and non clinical premises and we provide a range of smoking cessation services for any patients or staff who would like help and support to quit smoking."