This is the shocking moment a police officer was injured after being caught in the middle of a gang-related ammonia attack in a city centre.
Dramatic body-cam footage captures a WPC coughing and spluttering after the chemical was thrown from drink bottles outside a busy McDonalds restaurant.
Members of the public were also caught up in the attack and one female reveller can be seen being tended to by brave officers.
PC Victoria Ballantyne can be heard in the two minute video reporting "there's been an acid attack outside McDonald's."
Despite struggling to breathe, she then asks colleagues to bring water and she tends to a female victim asking her "Have you got acid in your eyes?"
She then tells the woman, who is wearing a short red dress, "Sweetheart are you alright? Look up, look up, where is it burning?" as she pours water into her eyes.
A court heard the substance was thrown by gang members from Wellingborough , Northants., who were targeting Northampton-based gang rivals.
On Tuesday (16/1) three men were convicted of taking part in the attack, which happened in Northampton at 4.30am on July 23 last year.
Frank Taylor, 25, Ijuha Sterling-Campbell, 21, and Jake Price, 22 all pleaded guilty to four counts of administering a poison or noxious substance with intent to injure.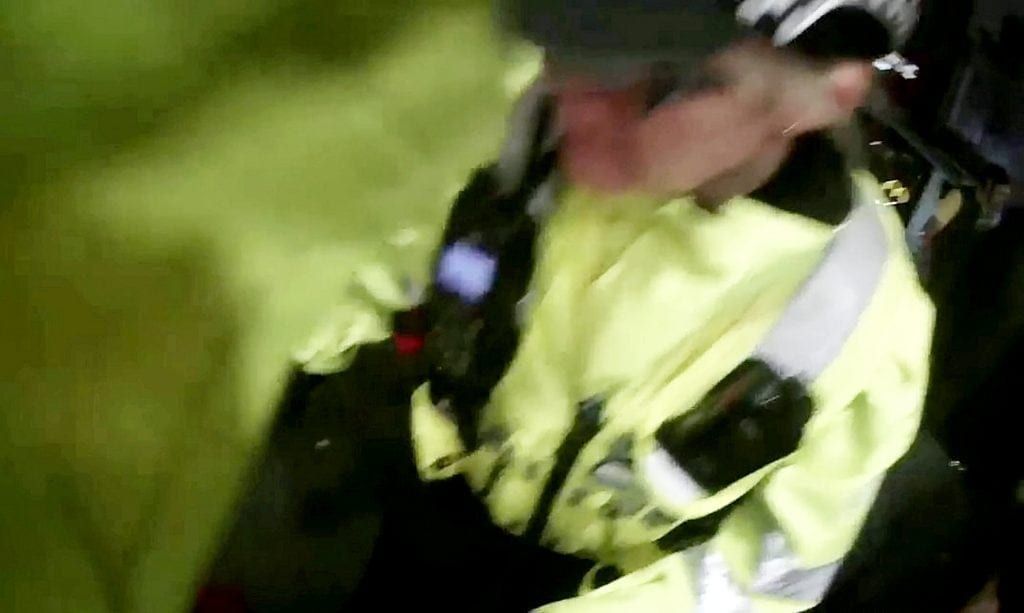 Taylor was jailed for two years and nine months at Northampton Crown Court, while Price and Sterling-Campbell each received sentences of two years and 11 months.
Sentencing, Judge Adrienne Lucking commended two police officers who bravely gave first aid to victims despite being splashed with ammonia themselves.
She added: "There were multiple victims that night.
"The ammonia was indiscriminately used and the victims had no idea what they had been sprayed with, at a time when the media has shown the devastating damage of acid attacks."
The three men, all from Wellingborough, were said to have acted jointly in administering the ammonia towards the crowd.
The court heard Taylor and Sterling-Campbell – both named as members of the so-called "TRU" gang – as well as Price confronted a rival gang in the McDonald's.
The three men left the restaurant but returned less than a minute later armed with plastic bottles full of ammonia.
Prosecutor James Keely said: "There were at least 30 people outside the McDonald's. It was in those circumstances that Taylor discharged the ammonia from the bottle."
The incident was initially treated as an acid attack but it was later established the liquid was ammonia.
Two members of the public and two police officers were injured by the effects of the ammonia discharge and required hospital treatment.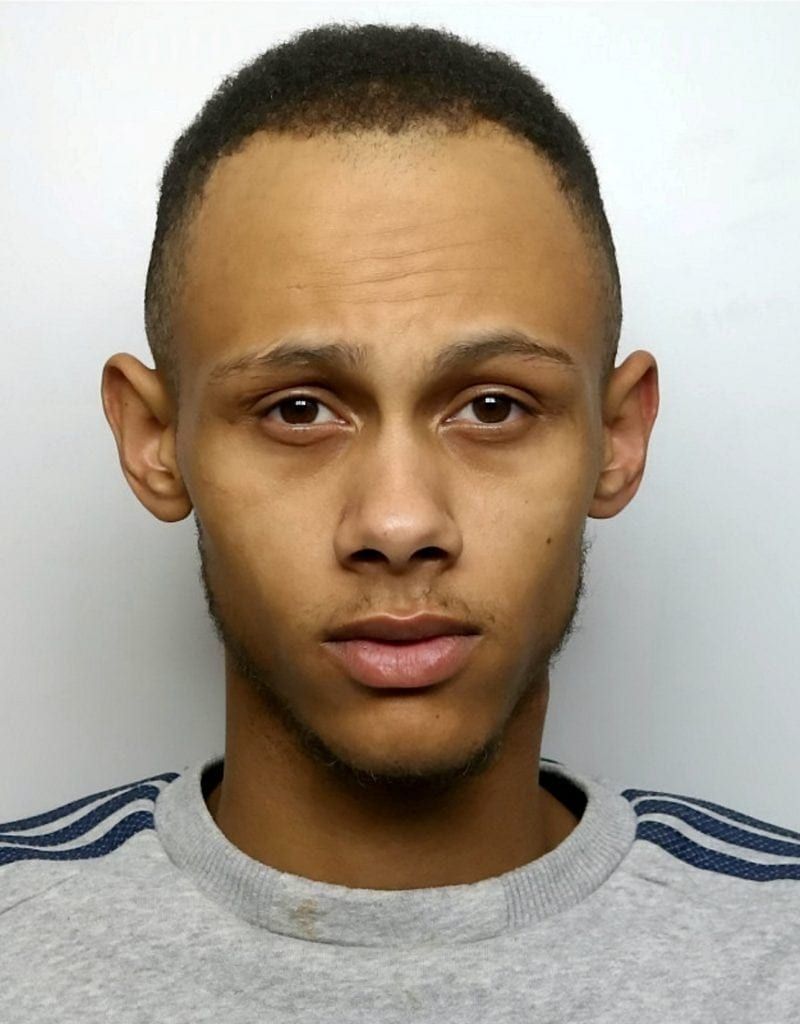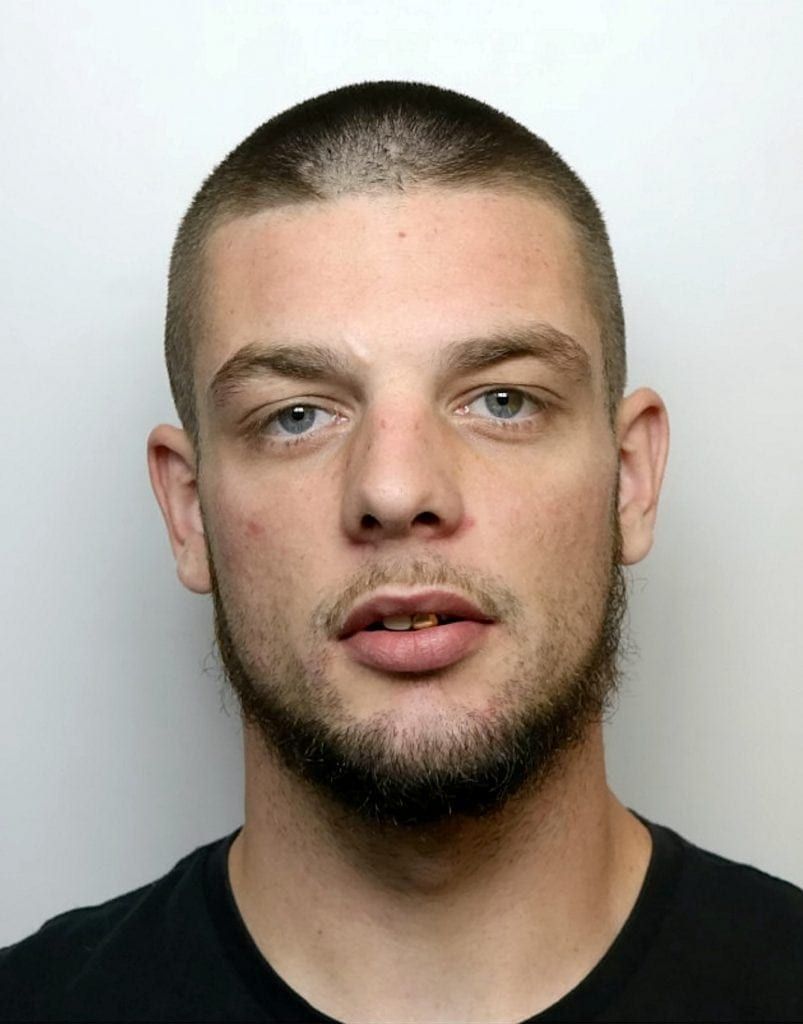 Detective Sergeant Keith Morson, of Northamptonshire Police, said after the case: "This incident was a horrendous, indiscriminate attack, which left innocent members of the public who were enjoying a night out with severe reactions to a chemical thrown at them.
"There was a complete disregard for their safety and that of the two police officers who also suffered the effects of the substance.
"I want to take a moment to pay credit to those officers who placed the welfare of others over their own by administering first aid and who demonstrated great professionalism by securing and preserving evidence at the scene.
"This type of incident, although rare, is the continuation of a worrying national trend and I take pride we have managed this investigation to a successful conclusion, ensuring these gang members were all quickly identified, arrested and convicted for their dangerous actions.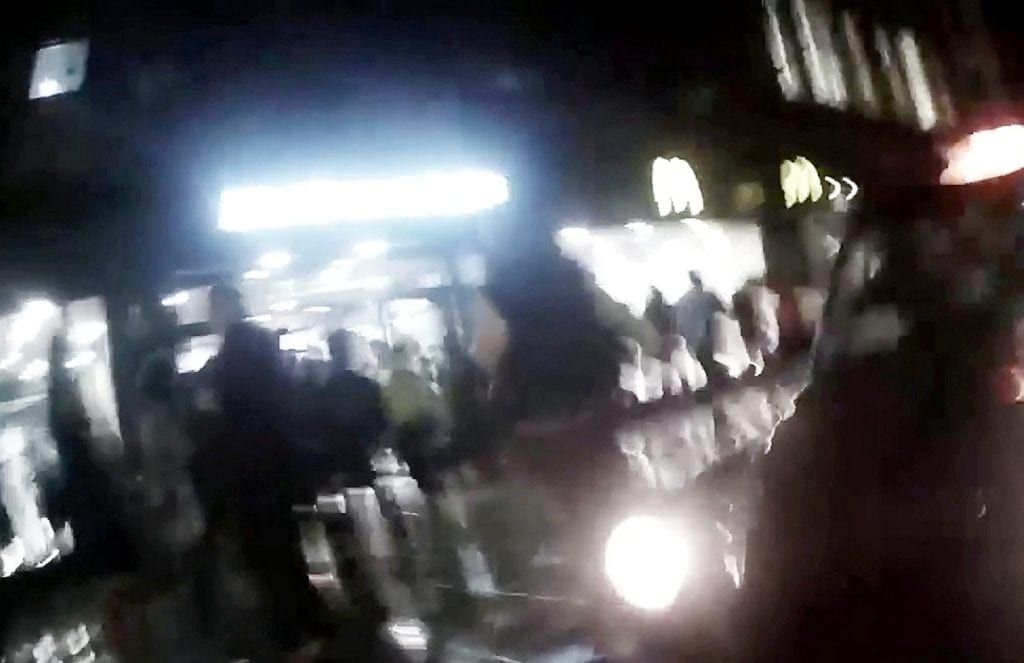 "Northamptonshire Police are determined to target any individual who affiliates themselves to a gang and we appeal for the public's help in telling us about any concerns they have about gang activity.
"Anyone with information about gangs operating in Northamptonshire Police can call us on 101 or independent charity Crimestoppers anonymously on 0800 555 111."
Taishon Whittaker, 26, was found not guilty of the same charges at the end of a six-day trial on Monday (15/1).
RELATED:
https://www.thelondoneconomic.com/must-reads/dramatic-bodycam-footage-captures-terrifying-moment-teen-thug-points-gun-female-police-officer-pulling-trigger/17/01/
https://www.thelondoneconomic.com/news/blood-young-people-hands-former-police-officers-jaw-dropping-response-spike-young-violent-crime-needs-seen/03/01/