A retired builder who became a "pothole vigilante" has completed his 200th successful repair – at a rate of one EVERY WEEK.
Resourceful Reg Winsor, 75, got so fed up waiting for a huge pothole on his street to be repaired that he took matters into his own hands.
The job took him just 15 minutes and council roadworkers were so impressed by his handiwork they offered him a full-time position.
After taking a two-hour 'course' on how to fill in potholes he was let loose on the rutted roads of Devon in 2015 – and has been fixing them up ever since.
He has since repaired at least one pothole every week meeting all current standards – and the man dubbed 'Devon's pothole King' has been praised for clocking up a double century of fixes.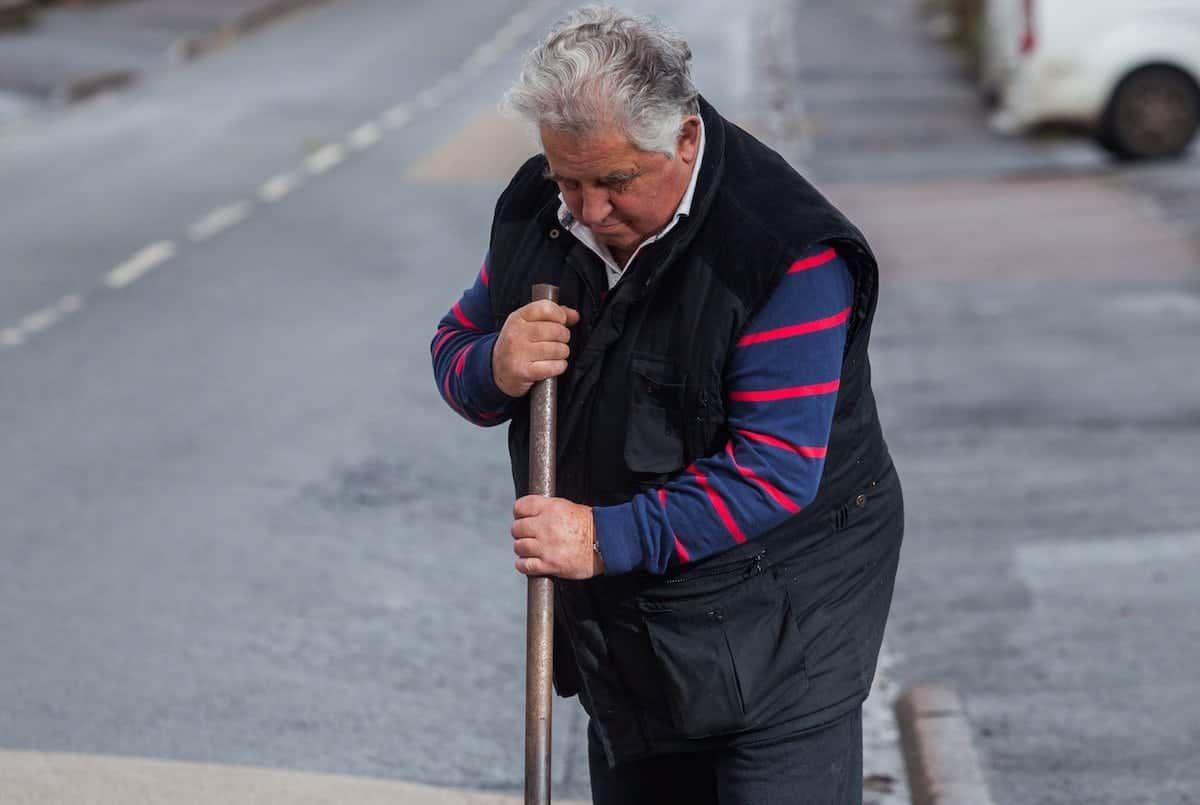 Reg, who is a Tory councillor, said: "I set out to sort out local problems as soon as they occurred – saving time and money as I believe that actions, not words, works best for my constituents."
Council road workers were so impressed by the pensioner's handiwork in 2014 they offered him a full-time position and he mustered a team of around 50 volunteers, dubbed Reg's Army, to help him fix holes as they are reported.
He added: "I get 10 or 20 complaint cases each week. A lady down the road called the other day after she was told it would take between five and 15 days to fix the pothole.
"I called the county council and said 'Councillor Winsor here I will be doing it Friday morning' and it gets done straight away.
"I have done this umpteen times – they don't want the embarrassment of me taking pictures by the pothole."
Public-spirited Reg, from Ilsington on Dartmoor, said he decided to do it as he had had enough of people moaning but doing nothing about it.
He said: "I'd been complaining about this pothole for months and even though I was going through the right means, nothing was done about it.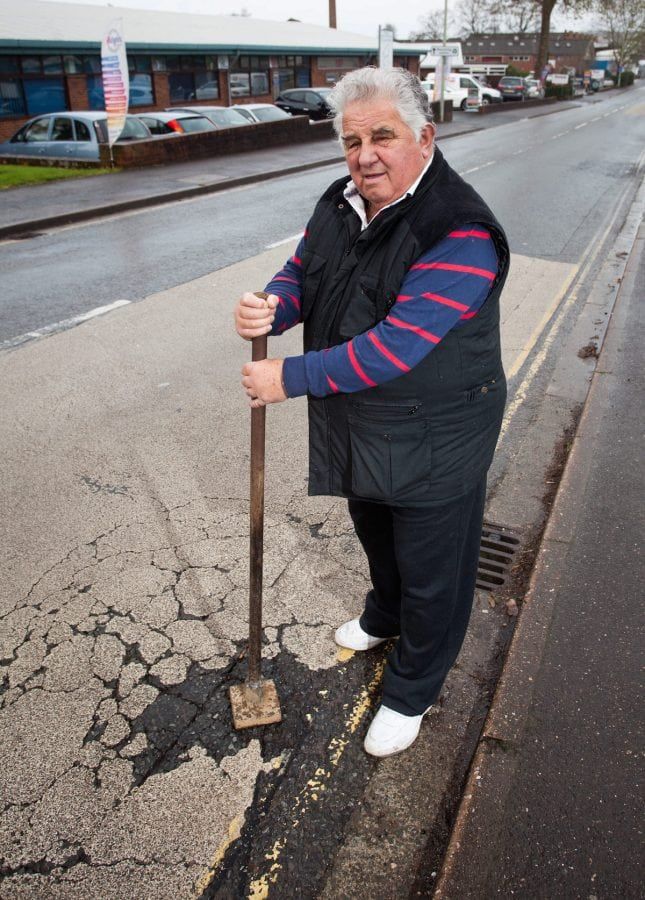 "It's simple really – they haven't got the money to do it, so I just decided to do it myself. The tarmac was given to me by local labourers and the rest I had myself.
"I'm a volunteer, I don't get paid for it. The highway guys came to my house and asked me to do it.
"I know that we pay council taxes for repairs like this but at the end of the day we may as well just fix them now."
His landmark achievement comes as it has been revealed that there are currently nearly 5,000 potholes across Devon waiting to be fixed.
Cllr Stuart Hughes, the cabinet member for Highways, on Devon County Council said: "There are 6,605 potholes are identified for action, and there are currently 30 gangs attending to defects. The resource required is regularly monitored."
Cllr Hughes then added: "Our contractor is doing an excellent job and the total number of total number of potholes identified for action as of yesterday is 4,809, which is not abnormal for this time a year.
"We are clearing around 400 potholes a day, and getting roughly 250 getting reported."
Cllr Hughes previously praised the work of Reg and added: "Devon County Council is looking to respond positively to offers of help that we've received from local members of the community like Reg."
https://www.thelondoneconomic.com/must-reads/weird-news/watch-farting-passenger-causes-emergency-landing-fellow-passengers-kick-stink/20/02/
https://www.thelondoneconomic.com/must-reads/pictures-show-moment-man-finds-shark-back-garden-falls-sky/19/02/