A disgraced police officer caught with indecent images of children "of the worst kind" has AVOIDED jail – after a judge told him he was "impressed" with his guilty plea.
James Duffield, 34, downloaded hundreds of pictures of children as young as four-years-old being abused while working for West Midlands Police.
A court heard how officers raided his home after an intelligence-led operation and recovered two laptops containing sick images and movies in August last year.
The dad-of-two previously admitted making 72 category A indecent moving images of a child – as well as 27 category B and seven category C images.
But the former response officer avoided jail today after being given a 12 month prison sentence, suspended for two years at Birmingham Crown Court.
Judge Simon Drew QC, told the ex-cop he was "obviously impressed" by the efforts he had taken to admit his offences.
He said :"This is an unusual case as you are someone of good character, you've had a career in the police force.
"As far as your background you rank as one of the last people to be in court, I have considerable assistance of assessing this as a deep routed issue of the offence.
"The real gravement is not the conduct as such but the impact on those who appeared in the images.
"I am obviously impressed by the effort you have taken to admit this.
"You have been honest with your family, you are 34, you have a young family, it is a difficult time for them and will continue to be.
"The reality is this is a long form issue that will effect everyone, baring in mind it seems to me the risk you pose seems to be a low one.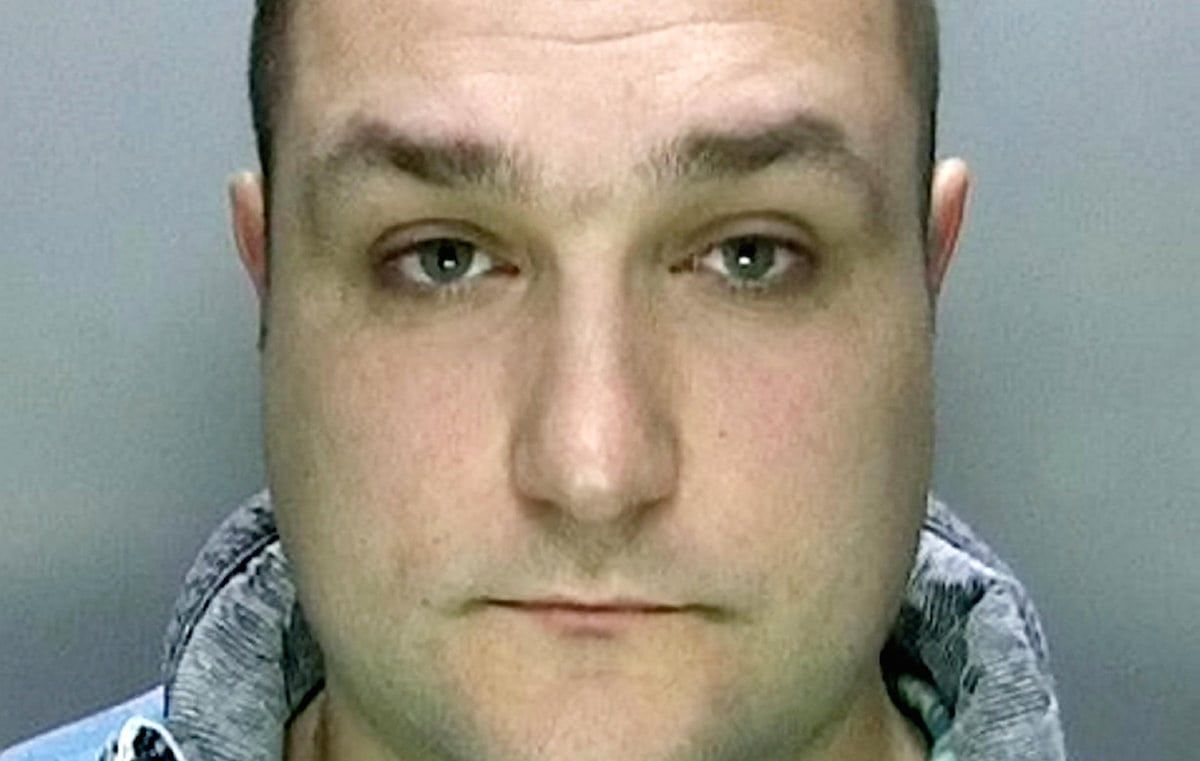 "It is in the interest of justice and society that I step back from imposing an immediate custodial sentence."
The court heard how Duffield, of Solihull, West Mids., had downloaded 106 movies of category A, B and C and was dismissed from the force on November 21 last year.
He had told police the reason why he had looked the images was because he was sexually assaulted as a child.
Prosecutor Philip Brunt said: "The police received information that an IP address had been downloading indecent images of children.
"As a result, a warrant was issued to attend and search that address on August 23 last year.
"They attended in the early hours of the morning and knocked on the door and went inside.
"They recovered a large number of internet-enabled devices. In particularly they were interested in two laptops, it was on the laptops that the indecent images were found.
"He was taken to Solihull Police station and there he admitted to downloading indecent images of children.
"In another interview conducted on September 18 last year, he made a full admission to all the charges.
"He said he had been abused as a child and that is why he looked as the images.
"These images fall into the Category A, with the first film of a girl age 10-years-old, which lasts three minutes and 30 seconds.
"The second film was of a girl aged four to five, the third film was of a girl aged four to five, the fourth film was of a boy aged 10 and the final film was of a girl aged four to five.
"The collection of images that were obtained also included moving images, this is a large quantity."
Adrian Keeling QC, defending, said: "He made full admissions early and should be entitled to full credit
"The motive of anyone looking at these images are sometimes for sexual gratification but Mr Duffield was abused when he was younger.
"The first time he came across these images was when he was sent a file share, what is most important is why he did it, he was trying to understand what had happened to him and was trying to normalise it.
"When he was confronted he pleaded guilty at the first opportunity, he told not only the doctor, but his family.
"His wife has written a letter of how supportive she is of him and will give any assistance, he also told extended family and friends.
"He also sought out psychiatric help and paid for it himself, he makes no excuses for what he did and fully accepts what he's has done.
"He has already suffered heavy degree, he has lost his good name, he has lost his job, which has caused financial restrictions.
"He was forced to move out of the family home and move in with his parents, he now has supervised visits to kids but his family wants him back."
A spokesman at the NSPCC said after the case: "Duffield was looking at the worst kind of child abuse imagery – material which showed incredibly vulnerable children being subjected to the most horrific acts.
"These are real victims who have gone through hell and who now must live with the life-long damage child sexual abuse can cause.
"As a police officer, Duffield would have known that by possessing these awful images he has helped to fuel an industry which feeds off children's suffering."

https://www.thelondoneconomic.com/must-reads/dad-found-100-indecent-images-computer-spared-jail/07/01/