Police have mocked a car owner for having fake registration plates which looked they had been made "while watching Art Attack".
Traffic cops took to social media to make fun of the vehicle's owner after he was caught driving around with the homemade plates.
They tweeted an image of the the Nissan Micra this afternoon with the false plates which they said appeared to be have been made using "household products".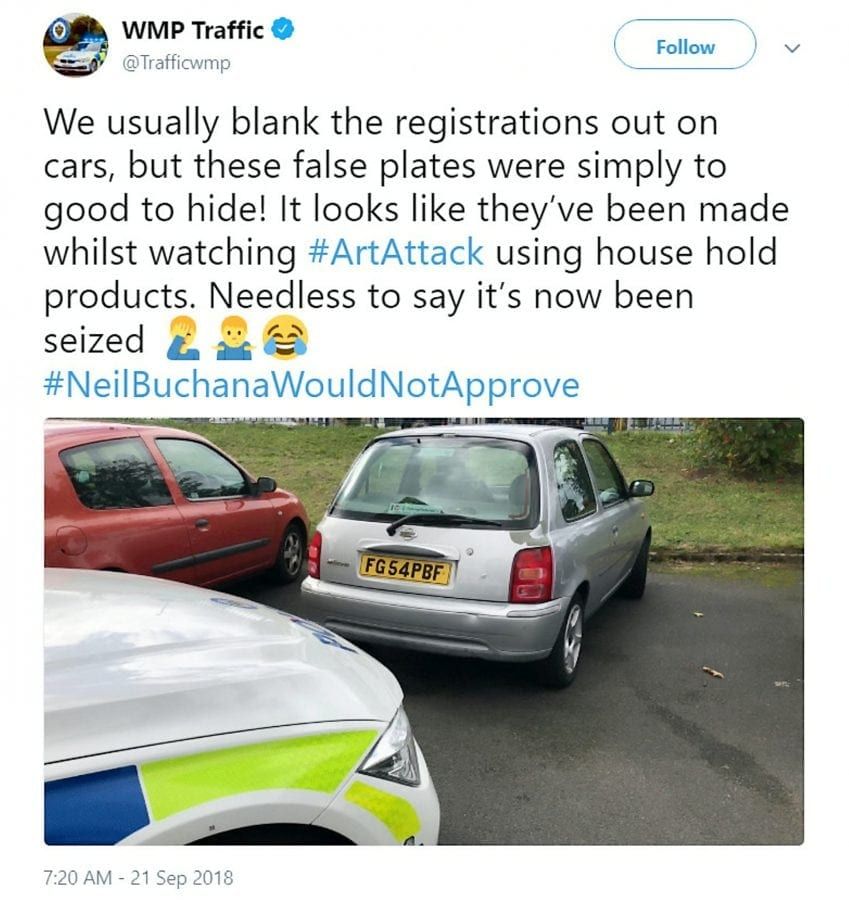 Officers seized the vehicle after it was found in the West Midlands area before ridiculing the owner's laughable attempts online.
They compared it to something made on the popular kids TV show 'Art Attack', which was hosted by Neil Buchanan between 1990 and 2007.
WMP Traffic tweeted from their @Trafficwmp account: "We usually blank the registrations out on cars, but these false plates were simply to good to hide!
"It looks like they've been made whilst watching #ArtAttack using house hold products. Needless to say it's now been seized #NeilBuchanaWouldNotApprove"