Pippa Middleton was spotted showing off her baby bump at a festival this weekend.
The pregnant 34-year-old was spotted walking hand-in-hand with husband James Matthews, 42, at the annual car-enthusiast Goodwood Festival of Speed, Chichester.
The Duchess of Cambridge's younger sister kept a low-key profile in a blue patterned ¾ -length dress while enjoying the end of the UK's summer heatwave on Saturday.
Onlooker Lucy Avent, 36, said: "They were looking very relaxed and very couplely.
"But they looked just like an ordinary couple.
"Nobody really clocked it was them.
"It was only when she walked directly in front of me I realised.
"I went up to ask for a photo but she declined. She was extremely pleasant though.
"When the wind blew you could really notice the bump. She looked really well. She was glowing."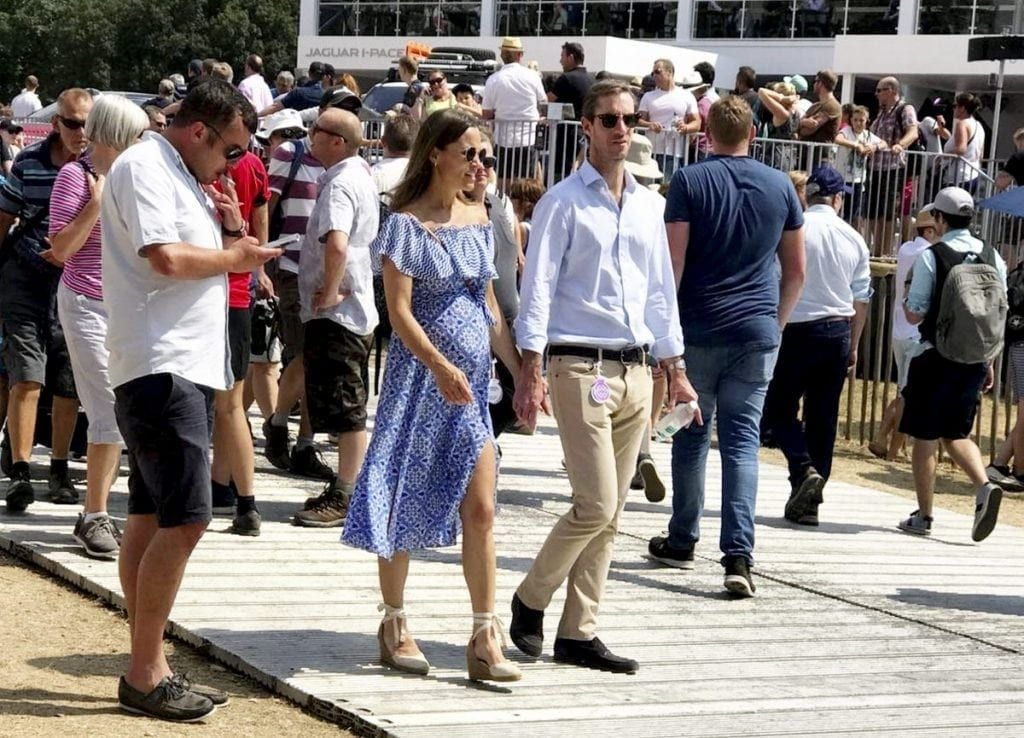 Pippa, who married hedge fund manager James last year, is expecting her first child in October.
She recently became an Aunt for the third time when sister Kate Middleton, 36, gave birth to Prince Louis in April.