This baffling photograph shows a teenager riding her horse in the snowfall with ANGEL wings on her back – thanks to a perfectly-timed falling snowflake.
Amy Nevis, 17, was taking her pony Diamond out for a ride near her grandmother's house in rural Northern Ireland.
Her gran Pamela Dowds, 62, took a photograph at the exact moment a snowflake fell through the shot – giving the appearance of angel wings on Amy's back.
Her mum Kerry Nevis, 40, saw the picture later that day and was amazed by her daughter's celestial look.
Kerry said: "We are quite spiritual people, we enjoy life and make the most of it.
"When we go to my mum's we sometimes go to the forest.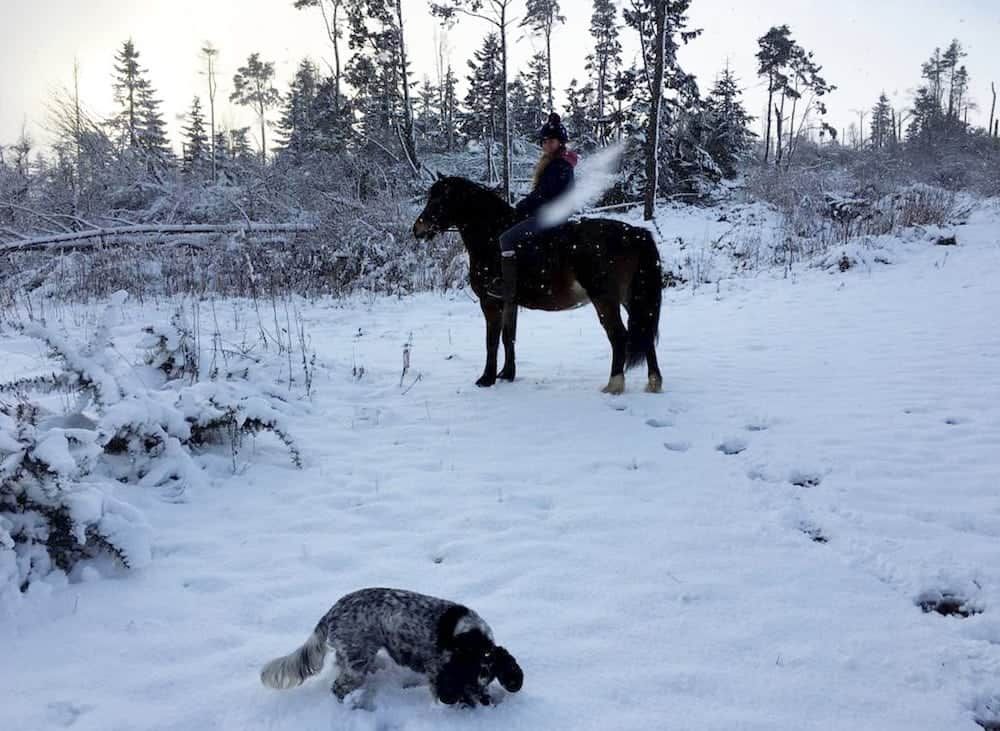 "My daughter doesn't like going in there, she used to get scared.
"But up in the forest on Friday they were having a really lovely time, and saying 'thank you' for this, and feeling grateful for such a lovely day."
The family live near Holywood, County Down, Northern Ireland, and on the hillside the snow was half-a-foot deep.
Mum-of-two Kerry added: "My daughter goes there to muck out the horses, she'll just go in the field and the horses will come to her.
"We were looking through the pictures and I said 'what's that? It looks like angel wings'."

https://www.thelondoneconomic.com/must-reads/paramedics-dashed-help-woman-seen-sitting-frozen-park-bench-turned-statue/12/12/