An NHS nurse who used 'voodoo' magic to traffic Nigerian women to Europe to work as prostitutes has been jailed for 14 years following a landmark legal case.
Josephine Iyamu, 53, used West African black magic known as Juju to exert a control "stronger than chains" over her Nigerian victims.
She offered to arrange travel for five vulnerable women before making them work in brothels to pay off the debts of up to £34,000.
Iyamu, who had a huge Nigerian mansion with servants quarters, then used the money to fund lavish lifestyle including jaunts to Europe to buy £700 designer shoes.
The NHS agency nurse secretly ran the lucrative international human trafficking ring from her £400,0000 two-bedroom flat in Bermondsey, south-east London.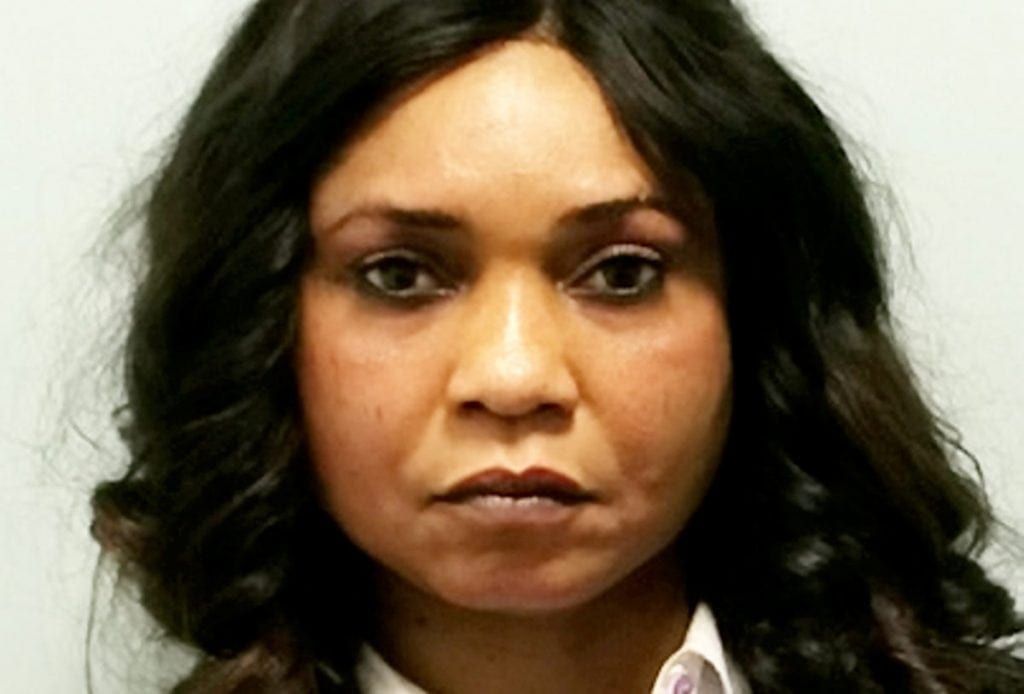 Last week she became the first person to be convicted under Modern Slavery Act laws passed in 2015, allowing prosecutions for sexual trafficking overseas.
She was found guilty of five counts of arranging or facilitating travel for sexual exploitation and perverting the course of justice after a ten week trial.
On Wednesday she was jailed for 14 years at Birmingham Crown Court
Iyamu, who was dressed in a turquoise shawl and pink and white sweater, stared the floor during the proceedings.
Sentencing, Judge Richard Bond said: "Your victims had the misfortune of meeting you in Benin City in Nigeria.
"Your house in Benin was large and had a servant's quarters. You may well have had political aspirations when you were growing up.
"You recruited young women to work as prostitutes in a foreign land to make large amounts of money for your own benefit.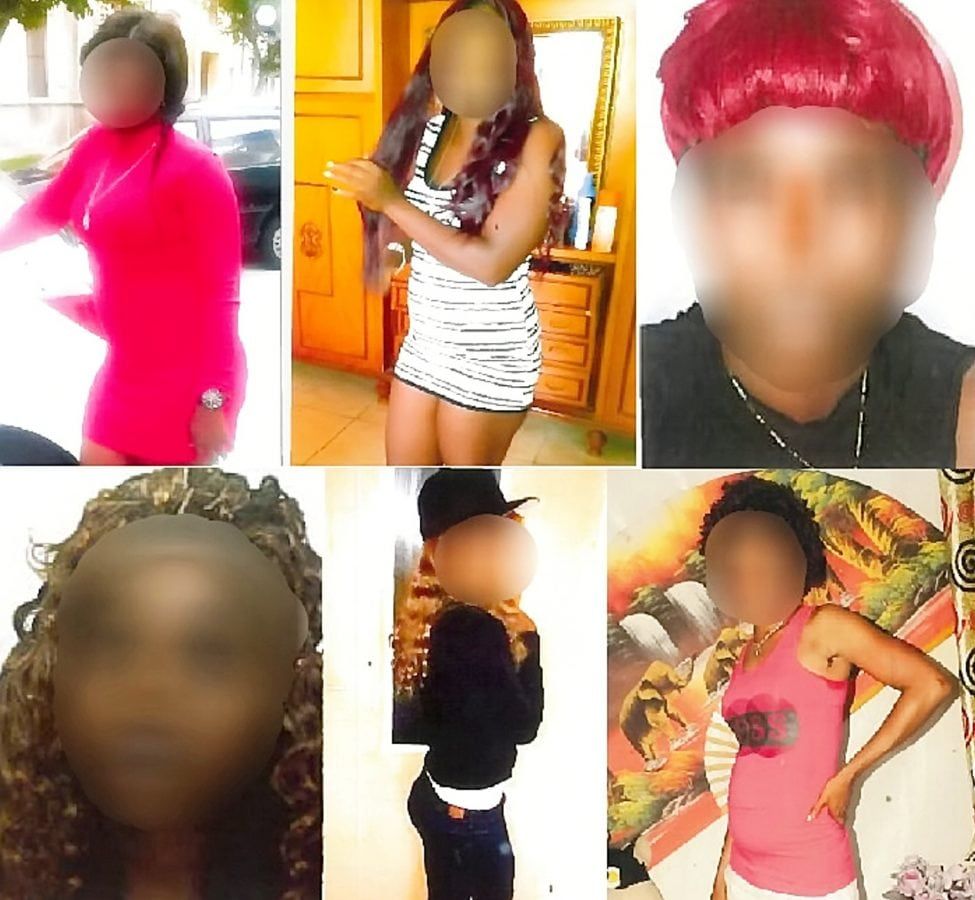 "These were desperate women who worked to make their lives better and their families' lives better.
"Human trafficking is an ugly offence.
"Your victims were sent on a long, arduous and very dangerous journey where there was a real risk they could all have drowned – then worked as prostitutes, an utterly demeaning job.
"Juju was an important factor of your trafficking. By taking the oath, you knew they would be loyal to you.
"They were promising they would pay you money once they were abroad, and they would not report you to the authorities.
"The voodoo priest cut their backs, necks, shoulders and wrists and black powder was rubbed into their wounds. They were permanently scarred.
"By doing this you ensured their compliance because they were all terrified of the consequences of breaking the voodoo oath.
"Before crossing the Mediterranean sea they were kept in atrocious conditions. You organised all of this.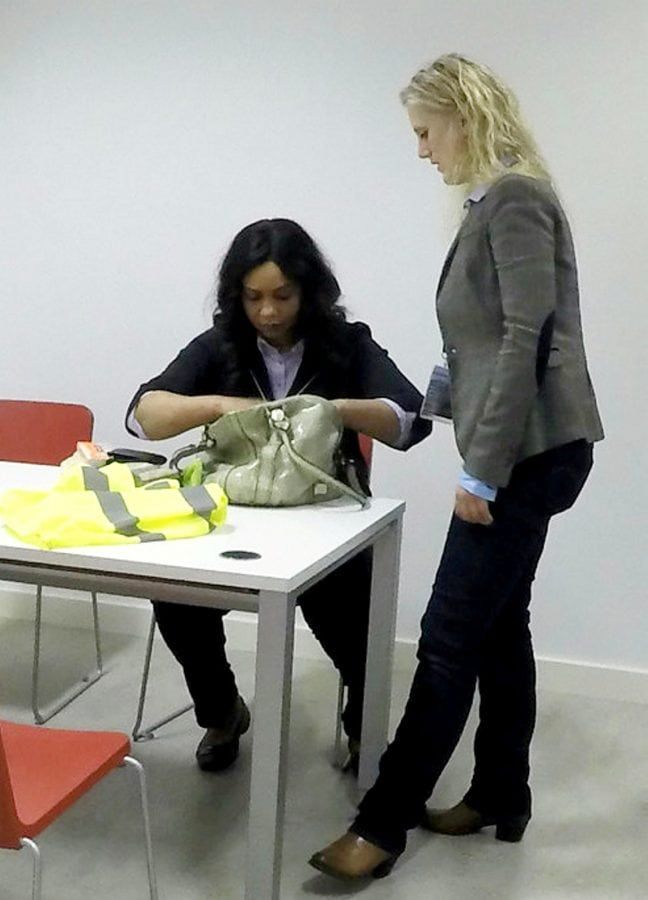 "When they were raped, your reply was this was normal and this was what was going to happen.
"You had a complete disregard for the welfare of these women.
"You arranged for an abortion for one of the girls in Italy – and you made her work as a prostitute even though she was still bleeding from the intervention.
"All five of your victims had been rescued from the boat they were in before being put into a camp in Italy.
"You simply did not care for the welfare of other human beings.
"Once they were in Germany they were directed to work in a brothel and their ID documents were taken away from them.
"You regularly pressurised them into giving you money. On occasions you travelled to Germany to see the girls.
"In my judgement your culpability is high because you were organising trafficking on a significant commercial basis.
"You expected to get €30,000 from each of your victims.
"You had a significant influence over others in your organisation.
"The harm you caused was significant. Your victims suffered threats of violence – physical threats and psychological threats.
"Although these women were not kept under physical lock and key, the effects of the Juju ceremony were that they were kept under psychological lock and key.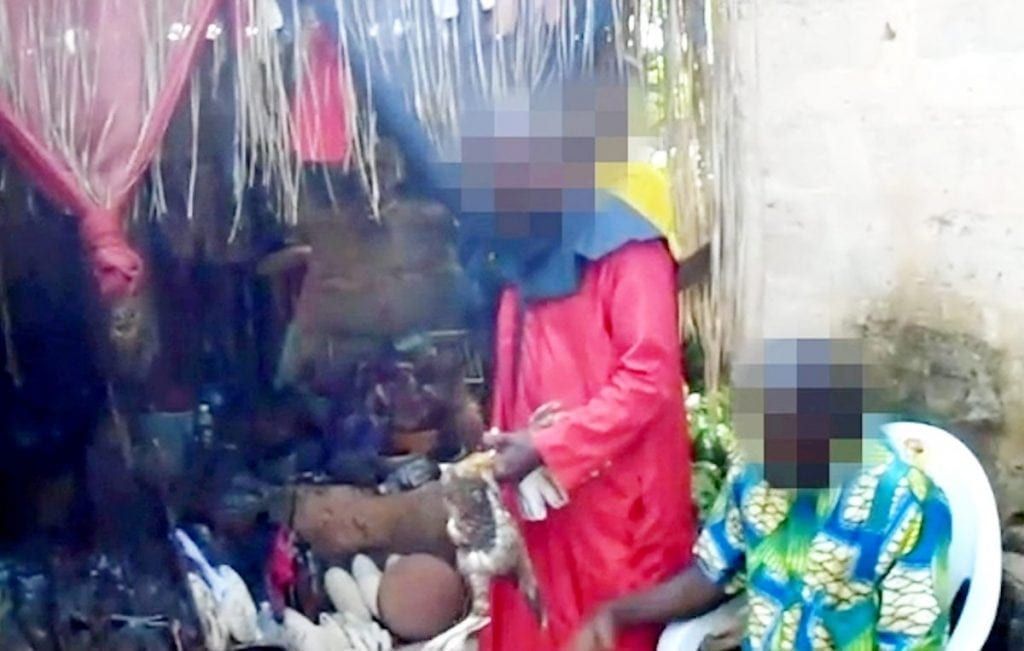 "They had to work as prostitutes for a very long time.
"This was a unique case where a British citizen has been prosecuted for trafficking where the victims never set foot in the UK."
The court heard Iyamu would first make the vulnerable women undergo "Juju" ceremonies which would involve them drinking blood containing worms and eating the heart of a chicken.
Iyamu – who was known as 'Madam Sandra' -also took snippets of her victims' hair and told them: "You have now eaten from the devil, if you do not pay, the devil will kill you."
The victims would then be forced to endure an arduous five day journey to the Libyan coast – which saw them shot at, ambushed and gang raped.
They would catch an inflatable boat crammed with hundreds of people to Italy before being moved into Germany to work as prostitutes.
Iyamu and her husband Efe Ali-Imaghodor, 60, were arrested at Heathrow Airport on August 24 last year after travelling back from Nigeria.
When she was arrested, National Crime Agency officers found her in possession of seven mobiles and more than 30 SIM cards linked them to the German investigation.
Pieces of paper detailing a list of items needed as part of the "Juju" ceremonies and another with telephone numbers of criminal associates were also discovered.
Prosecutor Simon Davis said: "The complainants passed in deplorable conditions along the way from Nigeria to Germany in the inflatable boats.
"They were exposed to significant risk of death and injury as they travelled. Then the victims had to work as prostitutes. This was for them something entirely new.
"The complainants were under significant pressure to pay their debt for the Juju ceremony.
"The defendant threatened harm against family members. It was believed that a Juju priest has powers over evil and can arrange for something bad to happen.
"These women were controlled psychologically and emotionally through fear, by the direct threats being made to them by the defendant and the indirect threats to their family."
John Benson QC, defending, said: "None of these victims suffered violence at the hands of the defendant or anyone working for her in order to imprison them or keep them working.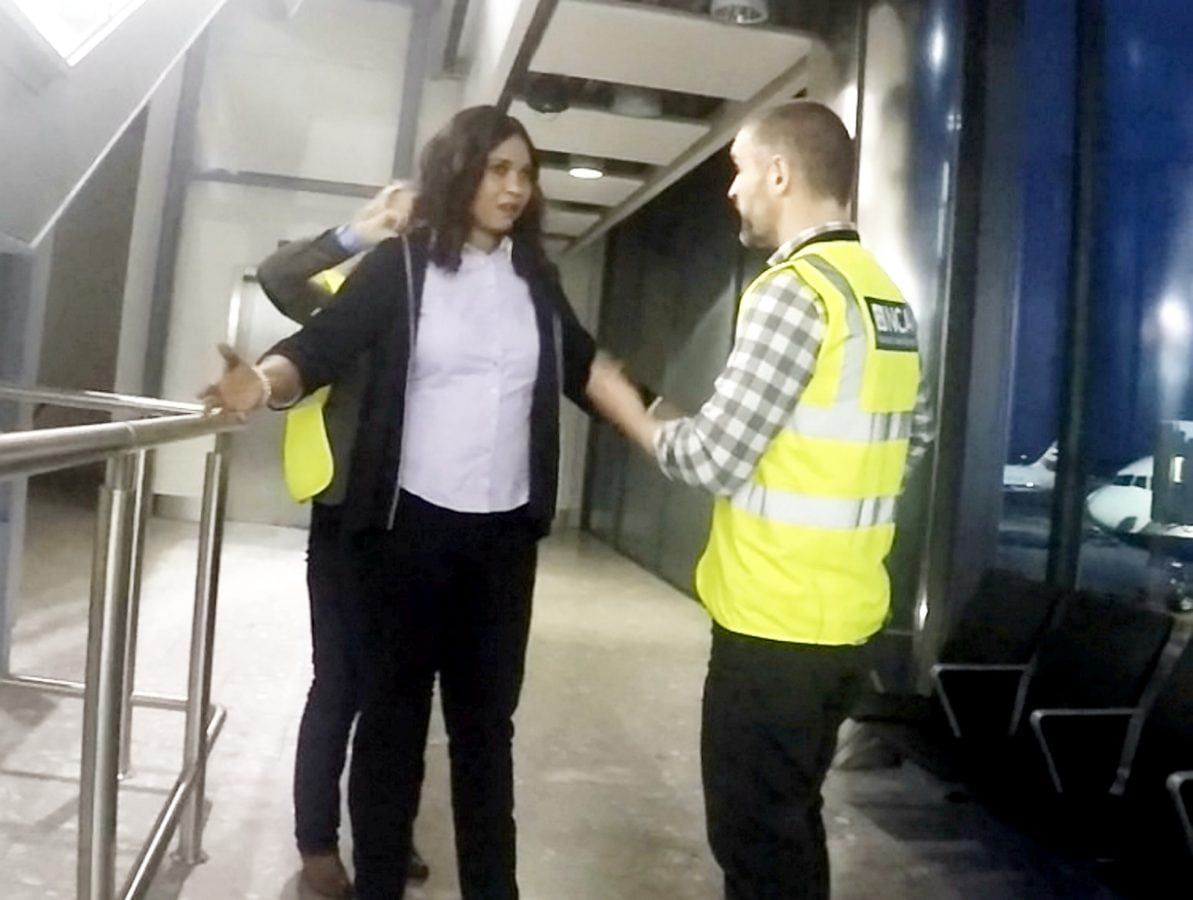 "She didn't go searching for women to traffic. She wasn't out and about preying on young women.
"We suggest that what we have in this case is something nearer to servitude than slavery because when these women were in Germany they did have a degree of autonomy as to where they went and what they did.
"The defendant has pretty much lost everything as a result of this – it's a catastrophe on many levels."
After the case Kay Mellor, operations manager at the NCA, said:"Josephine Iyamu specifically targeted vulnerable women and put them through the most horrific experience for her own financial gain.
"She thought living in a different country to were her crimes were committed would protect her.
"Working closely with our Nigerian and German colleagues however we were able to bring her to justice right here in the UK.
"Our work doesn't stop here. Iyamu's expenditure on travel and properties far outweighed her legitimate earnings as a nurse and our investigation into her finances is ongoing."
ENDS