A pair of newlyweds returned home from their honeymoon to find their car and entire HOUSE had been wrapped in plastic as a prank.
Nathan and Leanne Best had to climb in through their patio doors after finding the property covered in material normally used to wrap hay bales.
Mechanic Nathan, 47, is a former player at Aberaeron Rugby Club in Lampeter, west Wales, which has a long-standing tradition of playing pranks on team-mates getting married.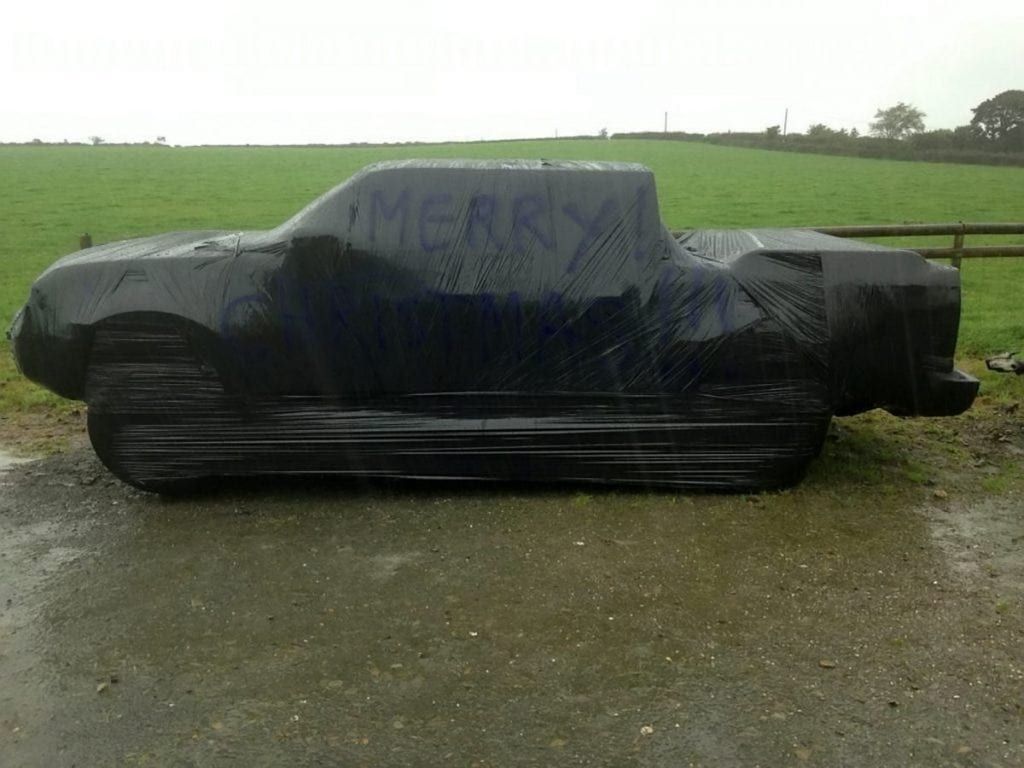 So while the couple were honeymooning in Venice they got to work wrapping Nathan's pick-up truck and their static caravan on a farm in Rhydlewis.
A friend, who did not want to be named, said: "Nathan was an active member of the rugby team in Aberaeron for many years.
"His group of players have more or less all married and each time one of the boys got married they would cause mischief the night before the wedding.
"But instead of causing mischief on the night before Nathan and Leanne's wedding the boys held their nerve and waited until the newly weds went on their honeymoon.
"The newly weds returned home to what you can see in the pictures on the Friday, 21 September in darkness."
Leanne, who married Nathan on September 15 at Drefach Felindre, took to Facebook to reveal her shock at the home-coming gift.
She wrote: "Arriving home from honeymoon and we seem to have an issue. Any 'boys', would you like to say something?
"Arriving home in the dark, there was an issue with Nathan carrying me over the threshold and the pick-up has a new look."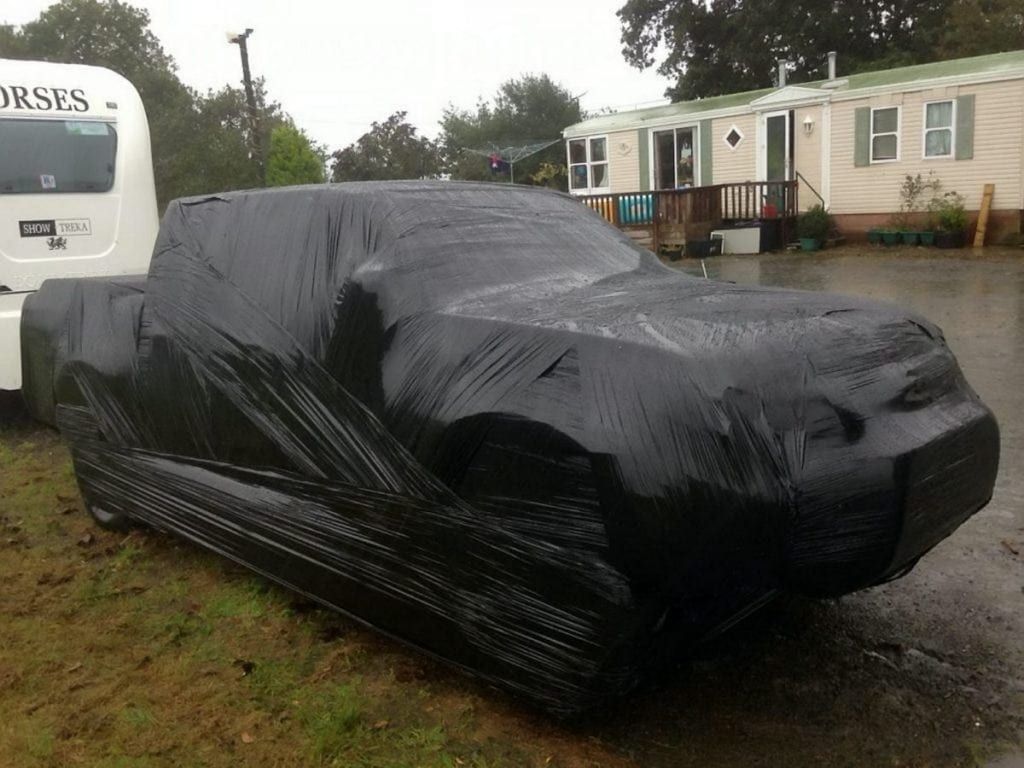 The anonymous friend added: "We were in stitches reading Leanne's posts. Both Nathan and Leanne thankfully saw the funny side but have yet to find out who took part."
ENDS