A son has spoken of how he watched his mum die slowly after she waited five hours for an ambulance to take her to hospital.
Kim Hawkins, 59, was devastated when he discovered his mum having hallucinations and her skin had turned dark grey.
He says ambulances failed to arrive more than five hours after Jeanette Hawkins, 81, fell to the floor in agony with severe abdominal pains – as her condition was not treated as an emergency.
The paramedics were called twice, once by her GP and then hours later after her son discovered she had deteriorated and no one had arrived.
Kim from Stanford-le-Hope, Essex, said: "By the time we got there, mum was hallucinating, and her skin was dark grey.
"When the ambulance workers got there they asked 'how long has this woman been like this?' They could tell it was serious.
"It was awful waiting there with her."
The first call to the ambulance was after her 82-year-old husband, John Hawkins, called a doctor when he arrived home.
When the doctor arrived, around 2pm, he alerted the ambulance services to take Jeanette to the hospital but it was initially not treated as an emergency as she was conscious and breathing.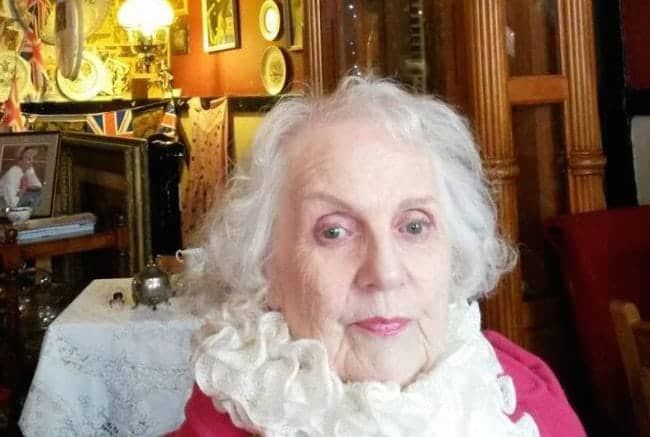 But later, around 6pm, Kim came over with his wife, Joanne Hawkins, and his mother's state had worsened.
He added: "We had to watch her die slowly. I am not angry with the ambulance workers, I am angry with the system.
"My mother used to work for the NHS. She was a very gentle lady and everyone that knew her said she didn't deserve this."
Her 82-year-old husband, John Hawkins, called a doctor when he arrived home .
Jeanette was immediately rushed from her home in Stanford-le-Hope to Basildon Hospital where she was operated on.
But, unfortunately, she died the following morning on August 24 this year.
A post-mortem result came back saying that she had died from Faecal Peritonitis which was a result of her having a perforated diverticulitis – meaning that her excrement had seeped into her blood stream and poisoned her.
Kim has made a formal complaint to the Patient and Liaison Services (PALS) and is awaiting a response from them.
A spokesman for the East of England Ambulance Services said: "Our sincere condolences go to the Hawkins family for their loss.
"Their concerns are being fully investigated by the trust and we will be reporting those findings back to the family in due course."

https://www.thelondoneconomic.com/tle-pick/two-reasons-why-this-is-the-face-of-the-nhs-crisis/17/01/
https://www.thelondoneconomic.com/news/watch-jeremy-hunts-laughable-attempt-re-writing-history/03/10/