Megan the Rottweiler was hailed a life-saver after opening a door to paramedics as her seriously-ill owner lay unconscious.
Three-year-old Megan bounced on the handle until the door sprung open after her owner had passed out and was close to death.
Gary Gregory, 32, had collapsed at his home in Felixstowe, Suffolk, and despite managing to crawl to the phone to call 999, he then passed out again.
He had suffered serious internal bleeding – and paramedics say it's likely he wouldn't have survived without her help.
Gary, 32, said: "There's no doubt about it, Megan saved my life.
"By letting the paramedics in, they were able to work on me. Without her, it would have been a different story.
"We always found it handy that she could let us in when we'd forgotten our keys but now we realise we couldn't live without her.
"She's a real hero, she deserves a Pride of Britain award."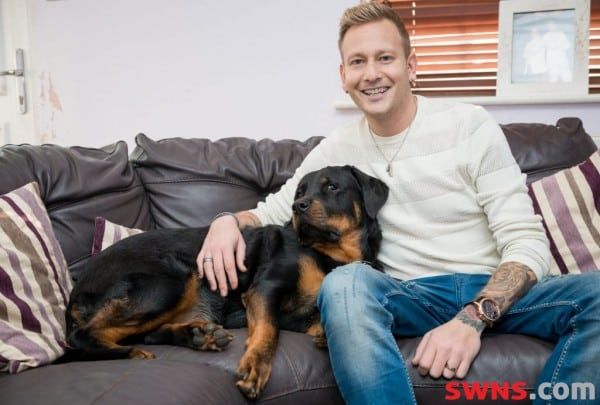 Gary added: "It's just always something Megan has been able to do. It's really handy when you go out and forget your keys but this time it was life-changing.
"They thought she was jumping up at the door to scare them off when actually she was trying to let them in because she knew I was in trouble.
"When they realised, they were so impressed. They were considering calling the police to come and break down the door but by then it could have been too late.
"People give Rottweilers a bad name but Megan's such a gentle giant. I'm so grateful to her."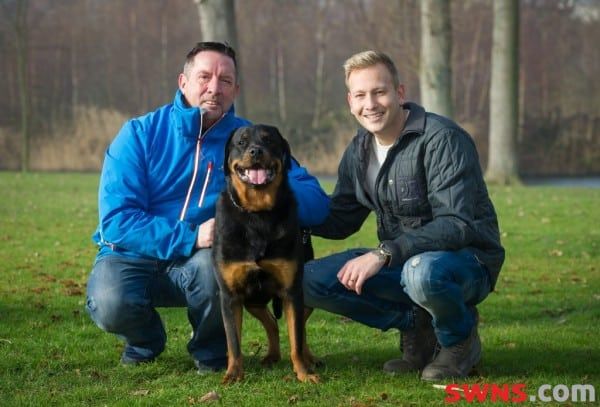 She is a superstar. When I was in the hospital she was pacing up and down waiting for me to come back and since I've been back she hasn't left my side.
"It just goes to show that dogs can sense when there's something wrong and they want to do what they can to put it right.
"As long as Megan's around we know we'll be alright."