The uncle of the Duchess of Cambridge punched his wife to the ground in a drunken row in the street.
Gary Goldsmith, 52, hit Julie-Ann Goldsmith, 47, outside their £1.8 million home after returning from a charity do in the early hours of October 13.
The pair had been arguing in the back of a black cab and as they got out outside their Marylebone house Goldsmith was slapped in the face by his wife.
Millionaire Goldsmith, the younger brother of Kate's mother Carole Middleton, then punched her with a closed fist, magistrates heard.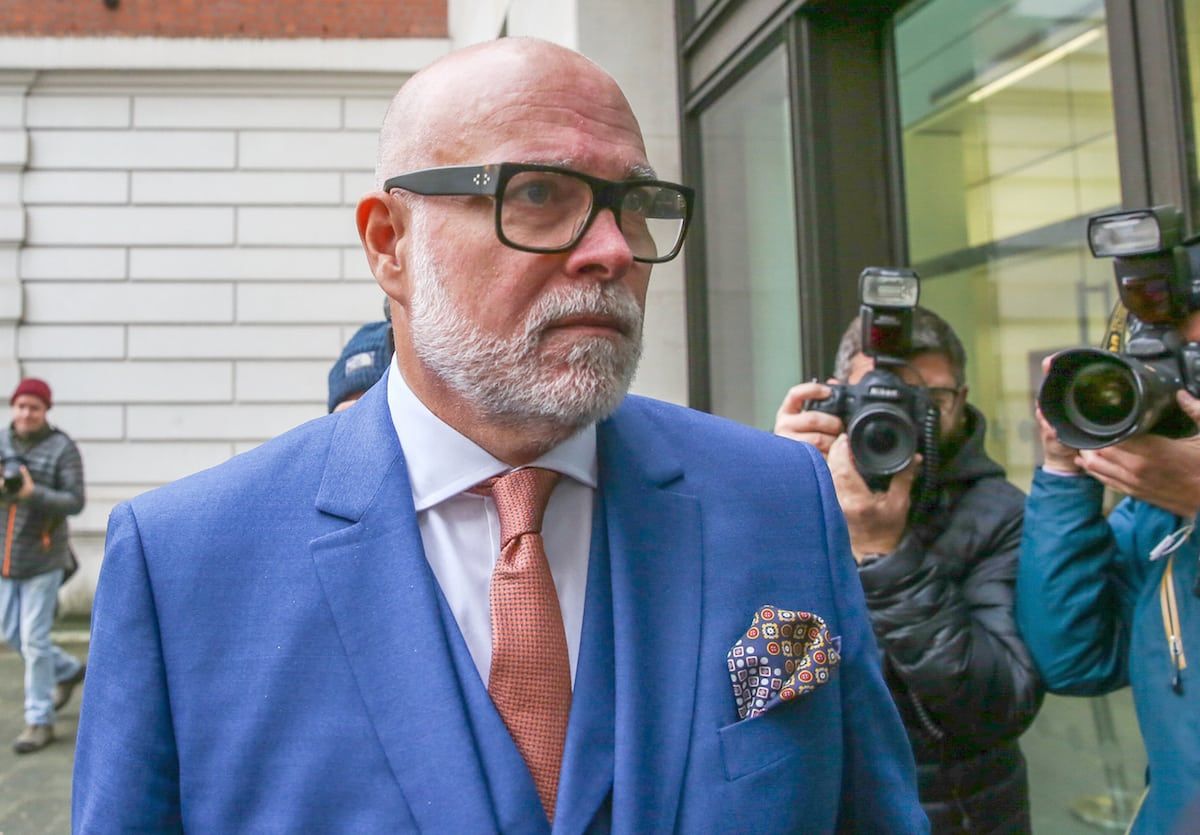 Mrs Goldsmith fell to the floor, smacking her head on the pavement, and appeared to be unconscious not moving for 15 seconds before coming to.
Crying she asked cabbie Daniel Shepherd to call police and Goldsmith was arrested shortly before 1.30am.
She was taken to hospital having suffered bruising to her cheek, a graze on her right elbow and some scratches on two of her fingers.
She did not suffer a head injury and was sent home with paracetamol, Westminster Magistrates' Court heard.
Goldsmith, who has been to the weddings of both his nieces Kate and Pippa Middleton, appeared in court where he pleaded guilty to assault by beating.
He told police he had only pushed her over but the court heard a basis of plea had been reached which was largely agreed between both sides.
Chief Magistrate Emma Arbuthnot said: "It pretty much reflects the Crown's case" before adding Goldsmith did not face jail but would have to do community service instead.
But she wanted to know what steps she could take " to protect this lady from this man."
Prosecutor Kate Shilton showed photos of the Mrs Goldsmith's injuries to the bench and said: "She reports she has been in a relationship for around seven years with Mr Goldsmith.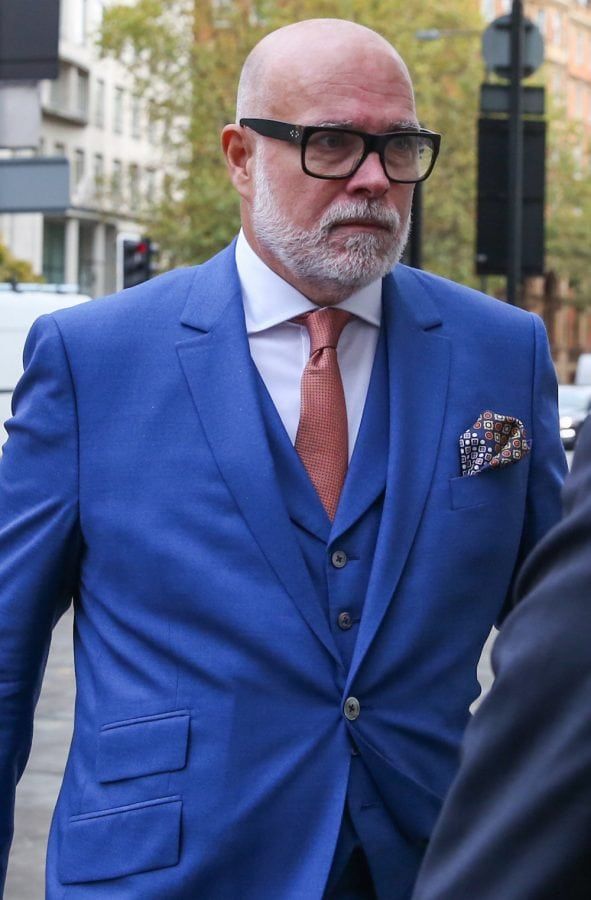 "They had been at a charity event together. They had been picked up by a taxi driver, Mr Daniel Shepherd, who was driving them back.
"An argument takes place during the taxi. Mr Goldsmith began to shout at her.
"Both parties are drunk, they have been drinking throughout the night.
"She cannot recall exactly how it has happened, but that her husband punched her in the face.
"This has been with a closed fist.
"She has been knocked straight to the floor, and she has hit her head on the back of the floor. Her recollection has become fuzzy."
Ms Shilton continued: "She described her husband, Mr Goldsmith, becoming panicked, walking in and out of the house, trying to get her back into the house.
"Police came, she gave her account, and Mr Goldsmith was arrested."
Describing Mr Shepherd's account, she said: "He again described how both parties were drunk. He formed this impression due to the manner of their speech.
"They both got out of the taxi, and he describes Mrs Goldsmith slapping her husband to the face.
"Mr Goldsmith responded by punching her hard in the face, using a left hook. Mrs Goldsmith has then fallen backwards.
"He says she appears to be unconscious. She isn't moving."
Mr Shepherd said he approached Goldsmith and said "woah mate, you can't do that".
Ms Shilton added: "She remains on the floor with her eyes closed for around 15 seconds. She then becomes upset, starts crying, and uses some railings to assist her.
"She asks Mr Shepherd to call the police. Mr Goldsmith then turns his aggression towards him.
"Mr Shepherd says, 'what are you going to do, start on me now?'
"Police then arrived shortly afterwards."
While Mrs Goldsmith was taken to hospital in an ambulance her husband was taken to a police station and interviewed.
Ms Shilton said: "He said both parties had been drinking. An argument had escalated.
"He described the taxi driver becoming aggressive with him, knocking him to the ground.
"He then stated that Mrs Goldsmith walked up close to his face. He felt threatened, so pushed her hard. Hard enough to get a bruise on the hand. She has fallen over.
"He said that drink had exacerbated what had taken place. He denied using a hook, and said it was a push.
"He was indeed apologetic, and described as humbled by what he had done by the police officer."
The prosecutor said it was accepted that Mrs Goldsmith had slapped her husband, but the Crown did not accept that the taxi driver had pushed Goldsmith.
Ms Shilton added: "When one uses a closed fist, it is always arguable more power has been used than is necessary for the commission of the offence. It is accepted a slap was delivered."
Jane Humphryes, defending, said: "The victim went to the hospital immediately, and she was discharged with no evidence of a head injury, and some paracetamol.
"We accept entirely she went to the floor. She was also considerably in drink.
"We would submit it is likely she went to the floor more readily because of the drink on board."
Chief Magistrate Emma Arbuthnot said: "There are previous allegations she is making, and I am concerned enough to make a report about her.
"I need to know more because I want to avoid her being in this situation again."
Adjourning sentence for a week until November 21 the Chief Magistrate told Goldsmith: "Just to make it clear, I am excluding custody.
"I am looking at a community order.
"But I am really looking at how to protect this lady from this man.
"There may be alcohol issues, I don't know. They were both very drunk."
Prosecutors are to apply for a restraining order.
Goldsmith appeared wearing black thick-rimmed glasses, a blue three piece suit, an orange tie and a patterned pocket square.
He spoke to confirm his name, date of birth, address and his nationality as British, before entering his plea.
Goldsmith, of Marylebone, was granted bail, with the conditions he does not contact Mrs Goldsmith, or visit their address.
Goldsmith made his fortune after he built a recruitment empire.
https://www.thelondoneconomic.com/must-reads/duchess-cambridges-uncle-tried-avoid-court-assaulting-wife/31/10/