A jury laughed at the lies of a child rapist before returning a unanimous guilty verdict which saw him jailed for 18 years.
Alan Dart, 30, was homeless when he was offered an attic room by the ten-year-old girl's mother but he soon began to groom her daughter for sex.
He started a three-year sexual relationship with her when she was just 11.
A court heard he manipulated the victim so successfully she became convinced she was in love with him.
Dart even had the girl's first name tattooed on his left forearm and posed for selfies in which he hugged and kissed her.
He denied abusing the girl and claimed the tattoo related to a 19-year-old girlfriend with the same name.
But his lies were rejected when jurors laughed in court as he struggled to explain Facebook messages to the victim sent after they had split up in which he admitted what he had done.
He claimed the Facebook account was a fake despite it being in his name and featuring several pictures of him.
Dart, Plymouth, Devon, was found guilty of four counts of child rape, three of sexual assault and five of sexual activity with a child.
He was jailed for 18 years and ordered to remain on the sex offenders' register for life at Exeter Crown Court on Friday (8/9).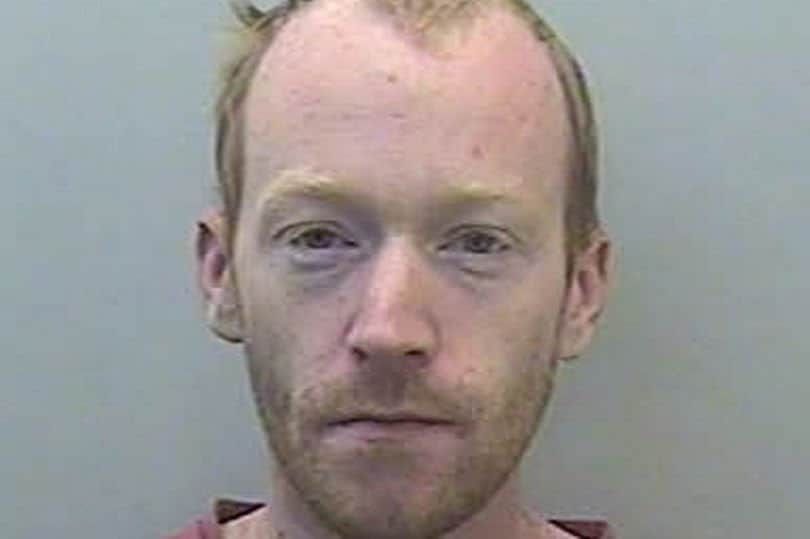 Recorder Ros Collins said:"Out of the goodness of her heart this girl's mother offered you a roof over your head when you were homeless. She was being kind.
"The mother could not see what was happening under her nose and you began a wholly inappropriate sexual relationship between you and a young girl who was ten or 11.
"She was child-like, immature and vulnerable.
"It was that vulnerability you spotted pretty quickly and exploited without any care in the world about the effect on her or the emotional and psychological damage you may cause by exploiting her.
"You used her for your selfish sexual desires, needs, wants and preferences.
"I suspect she still does not know the full extent of the psychological harm you did at a time when she thought she was in love with you.
"You exploited that fragility to your own ends. The sentence must be very severe."
The girl told the court how Dart came to live in the house in 2007, when she was ten and lured her into the attic to play computer games.
She saw him as a boyfriend and thought she was in love with him at the time.
The relationship continued until she was 14 when her mother threw Dart out of the house and a child protection plan was put in place.
https://www.thelondoneconomic.com/must-reads/paedophile-wept-mugshot-taken/30/08/
https://www.thelondoneconomic.com/must-reads/man-appears-court-charged-murdering-mum-son-multiple-stabbing/01/09/