Two identical twins who studied together at university have both graduated with first class honours degrees in the same subject.
Eugene and Bijan Shahrezaey, 22, achieved top marks in BSc Marketing Management.
The brothers, from Guildford, Surrey, have always matched each other in their studies and were the first in their family to go to university.
They collected their degrees at a ceremony at the University of Northampton last Thursday (27/7).
The pair now have their first jobs in marketing lined up – but have contrasting goals for their futures.
Eugene said: "Our mum came over to the UK from Zambia when she was 18 and my dad, who sadly passed away several years ago, moved to England from Iran when he was a similar age.
"Our dad was an extremely hard worker and he would have been over the moon to know that we've graduated and are about to start our careers.
"Coming from different places, our family is huge, and still growing. Being two of the oldest among our many cousins, it's nice to give the younger ones something positive to look up to.
"As a twin, there is always the competitive nature that lingers in the back of our minds, however this isn't to say that it's a bad thing.
"Instead the slight competitive streak of being a twin just drives us even more to do well and improve.
"Being close growing up, we've both shared the same interests and aspirations. That's probably why we chose the same degree to study.
"In regard to achieving the same final grade, it's probably because we also have developed an identical work ethic and passion towards marketing.
"Before I set off for university, I was unsure about whether or not I would find the next stage in my studies overwhelming.
"In reality, the experience was enjoyable to say the least, and helped me grow as an individual.
"I couldn't have asked for a better university to study at if I'm being honest.
"Each and every one of the staff that I worked with were all experienced in the field of marketing, as well as in teaching.
"This meant that as students, we were always given two sides to what we were taught, academic and reality, enabling us to be as prepared as possible for what's to come after university.
"I've now got a role as a marketing executive where I'm able to gain all the essential skills and experience for different elements of marketing, both digitally and offline.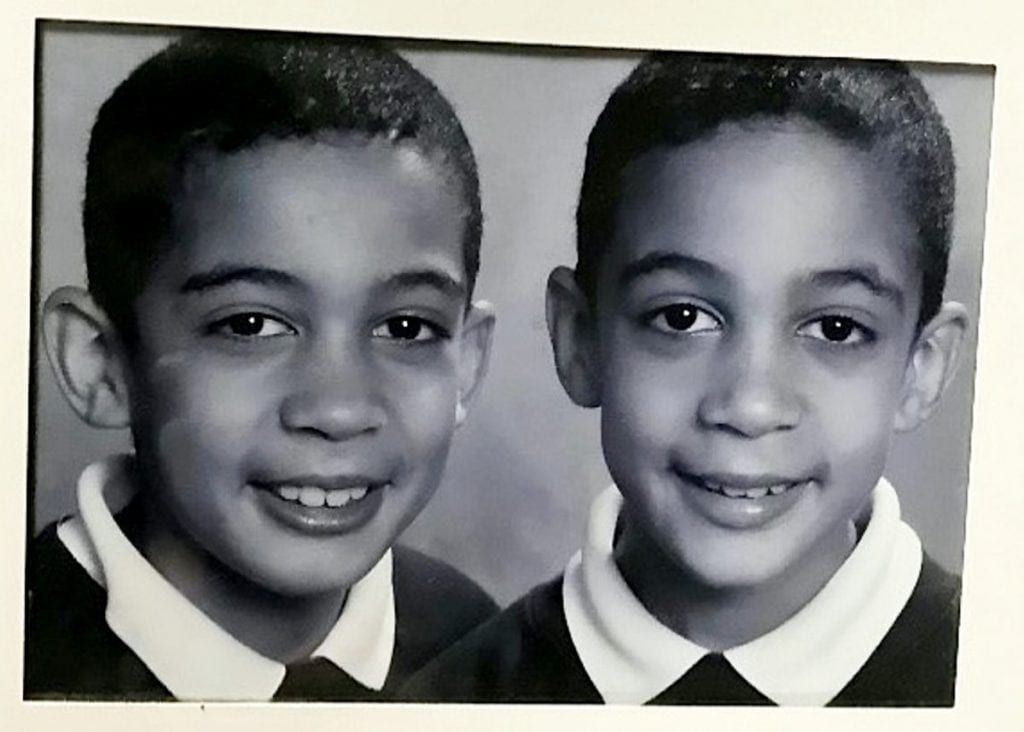 "This will allow me to progress and grow in my career where my knowledge from university and my passion for marketing can allow me to exceed in what my chief executive expects of me.
"I also feel that the beauty of marketing is that it's a global field, meaning that I could move abroad – maybe to the US – to further my career whilst exploring the world, which is something I've always wanted to do."
Bijan said: "We have naturally done things together in life and throughout school and sixth form, we have always achieved similar marks.
"We have the same hobbies too; we both play sports, go to the gym, and we like the same music. But to be fair, we don't agree on football – I support Arsenal and Eugene is a Liverpool fan.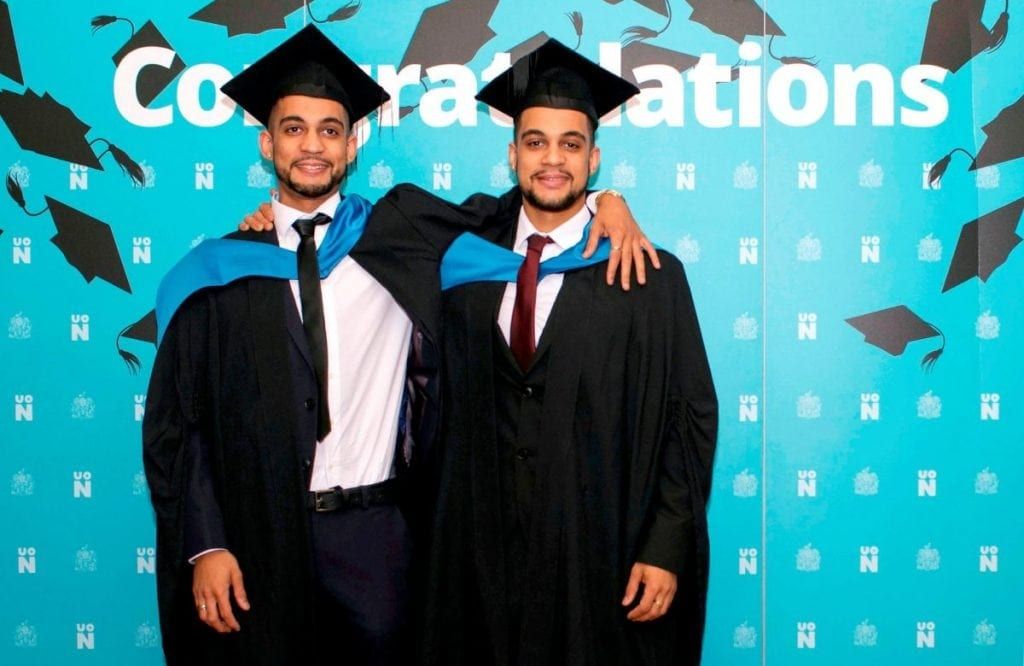 "My plan was to find a marketing role around the Surrey area straight after I graduated, and luckily that has happened. I recently received and accepted an offer as a digital and social content executive.
"I want to gain experience and develop my marketing skill set in order to progress my career from marketing executive to marketing manager or marketing director in the future.
"On a personal level, my aim is to become beyond financially stable, so I can move out from the family home and start life as an independent adult."