This perfectly timed shot captures the moment a Red Arrows' jet flies over a stunning rainbow on the way to an air show.
The incredible image was taken by Sgt Will Allen, circus leader for the 2018 season for the famous flying team.
The 'circus' refers to the team of engineers that fly in the rear of the jets to service and maintain them whilst away from the team's base at RAF Scampton.
Will caught the beautiful snap as his colleague, RAF engineer Owen Watkins, flew behind his pilot in a Hawk T1 above the Lake District.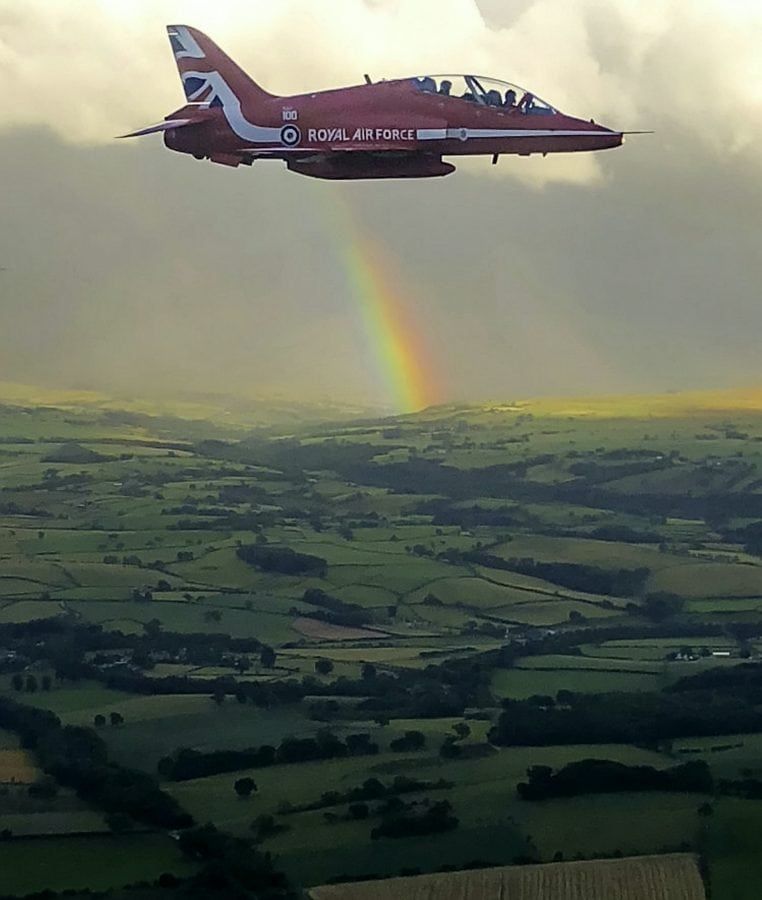 The team were travelling from RAF Scampton on their way to the Bray Air Show in Ireland.
Will joined the Red Arrows in March 2017 and has been part of the team for the past display season, operating with the road support team at various locations throughout the UK.
RAF Scampton, which was also home to 617 Squadron as they prepared for the Dambusters mission in World War Two, has housed the Red Arrows since 2000.
The Red Arrows had flown almost 4,900 displays in 57 countries, by the beginning of 2018 – the Squadron's 54th season.
The Ministry of Defence announced on July 24 the Lincolnshire base is to be sold.
Talks are already under way to find the Red Arrows a new home and airspace to practice their routines.
https://www.thelondoneconomic.com/must-reads/amazing-photo-taken-of-rocky-island-watch-tower/30/07/