These gruesome photos show the horrific injuries inflicted on a hunt saboteur who was "viciously beaten and left for dead" after disturbing a group of badger baiters.
The 40-year-old man was checking on a badger sett in Bolton, Greater Mancs., at 9pm on Wednesday (Apr 28) when he came across a group of "thugs" digging out a den.
According to his saboteur group, the man confronted the "gang" of five, who set upon him and beat him unconscious – resulting in a catalogue of devastating injuries.
The victim was "left for dead" but regained consciousness and was able to make his way to a main road before ringing for help and being rushed to hospital.
Skull
Distressing photos show the injuries the man suffered, including enormous lacerations to his skull and face.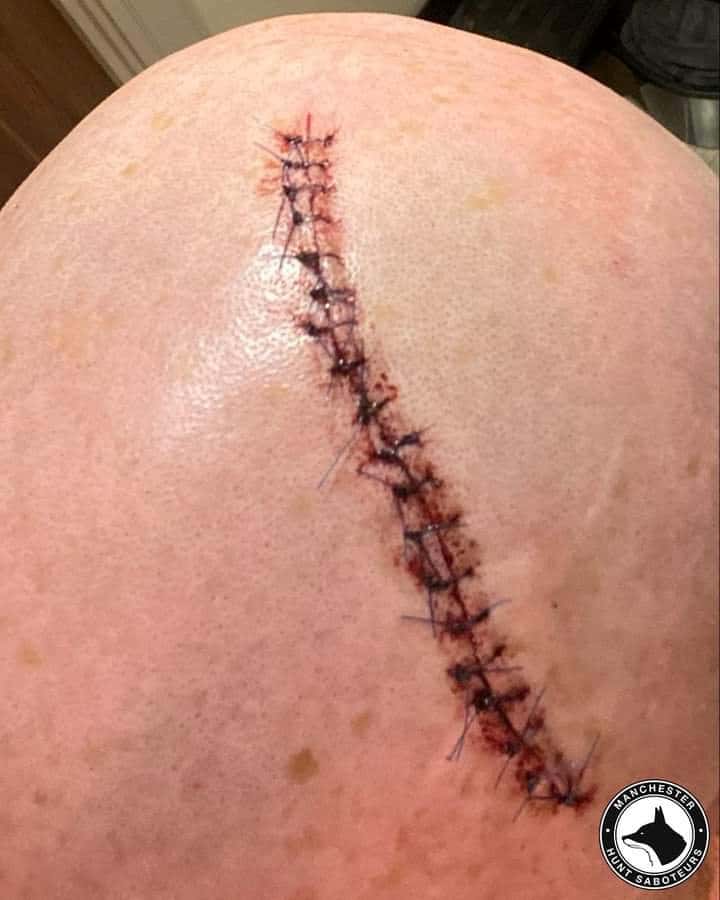 A large chunk of his left ear was also torn off in the skirmish.
The victim does not remember much of the attack, having been rendered unconscious; however, it's thought he was beaten with a shovel and possibly bitten on the ear.
The saboteur, who does not want to be identified, needed 42 stitches on his head and face and will require surgery on his ear but is said to be "recovering well" today (Fri).
Alec Holland, 34, a fellow volunteer with Manchester Hunt Sabs, said: "What happened is nothing short of sickening.
"It's awful to see a friend and saboteur assaulted. Unfortunately, we see it too often but these are without doubt the worst injuries we have seen in a long time."
Alec added: "He's recovering well but obviously he's going to need lots of treatment."
The man was checking badger setts, which are holes where badgers live, in the Little Lever area of Bolton alone on Wednesday night when he came across a group of five people and two dogs.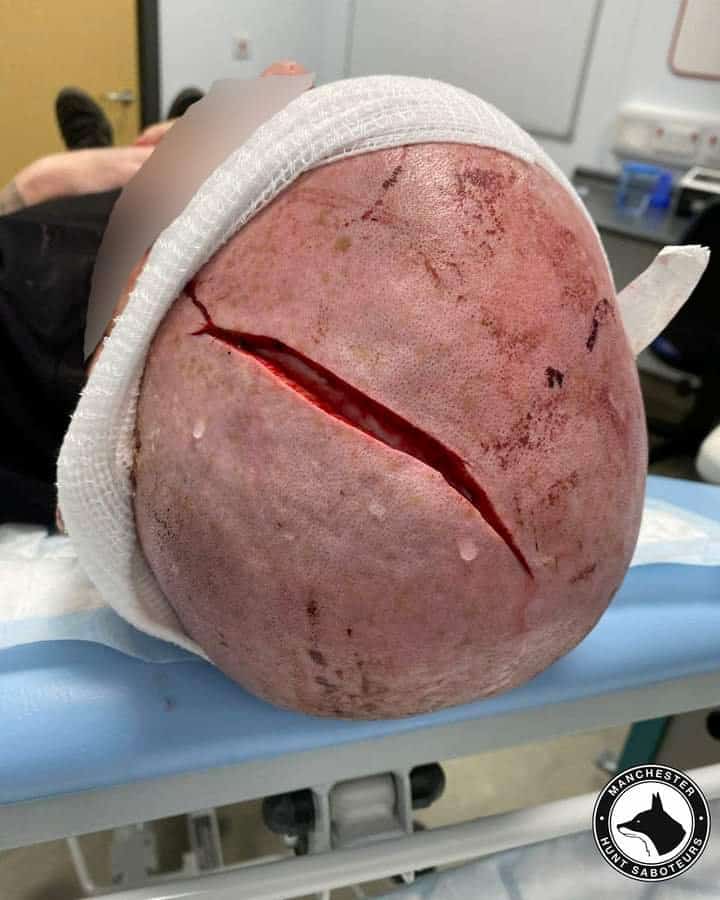 Alec said: "It's very unusual for us to encounter baiters in the act of digging out a hole, usually we just see evidence that they have been there.
"In this case, it was lucky for the badgers, because they were saved, but unlucky for the saboteur."
A group spokesman added: "Despite being alone he bravely confronted the men to prevent them killing any badgers.
"These cowardly thugs then proceeded to beat him unconscious and leave him for dead."
According to Alec, the man remembers waking up next to the badger sett, his attackers having fled, and then walking to a road and calling for help.
He staggered to the nearest main road, where he rang for help before being rushed to hospital.
Badger baiting is a form of blood sport in which badgers are tormented and attacked by dogs for the entertainment of owners, which usually ends with the badger dying.
A Manchester Hunt Sabs spokesman said: "Badger baiters are notoriously violent, they really are the lowest of the low.
"We don't know how anyone could derive pleasure from inflicting so much pain and suffering on animals like that."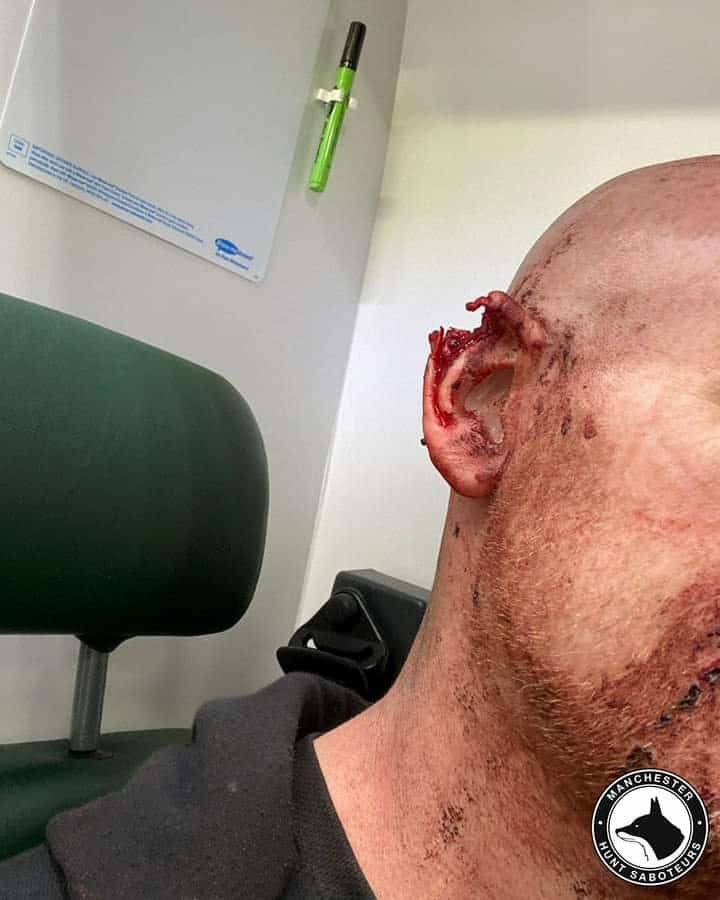 The group, which primarily aims to disrupt hunts, say they have released images and details surrounding the incident in a bid to apprehend those responsible and raise awareness.
Fox hunting
Alec said: "Most people know about fox hunting but I don't think many people are familiar with badger baiting, which is why it's so important we say what happened here.
"It's a massive issue that needs to be addressed now."
Alec also urged anyone else who runs into a similar situation while on their own to avoid engaging with the baiters and call the police.
A group spokesman said: "To say we are angry would be an understatement, but we are incredibly proud of the bravery shown by our sab.
"Thanks to him the baiters abandoned their plans and fled the area."
Greater Manchester Police have been contacted for comment.
Related: Angela Rayner laments "disgusting" hunts as meets go ahead