Homeowners and shopkeepers fear they could be swamped with raw sewage after a rogue builder dumped leftover concrete into the sewer.
The wet concrete dried and set blocking the system underneath a main street lined with shops, coffee shops and bars in posh Twickenham
Thames Water is working around the clock to unblock the underground system but repairs will take at least two weeks.
Two tankers are being used to pump out waste to stop any pollution and ensure nearby properties and businesses are not flooded with smelly waste.
Stuart White, Thames Water spokesman, said: "Normally blockages are caused by fat, oil and wet wipes building up in the sewer but unfortunately, in this case, it's concrete so we can't jet it through.
"It's in there and it's set to the pipe, so we need to remove the pipe and replace it with a new one.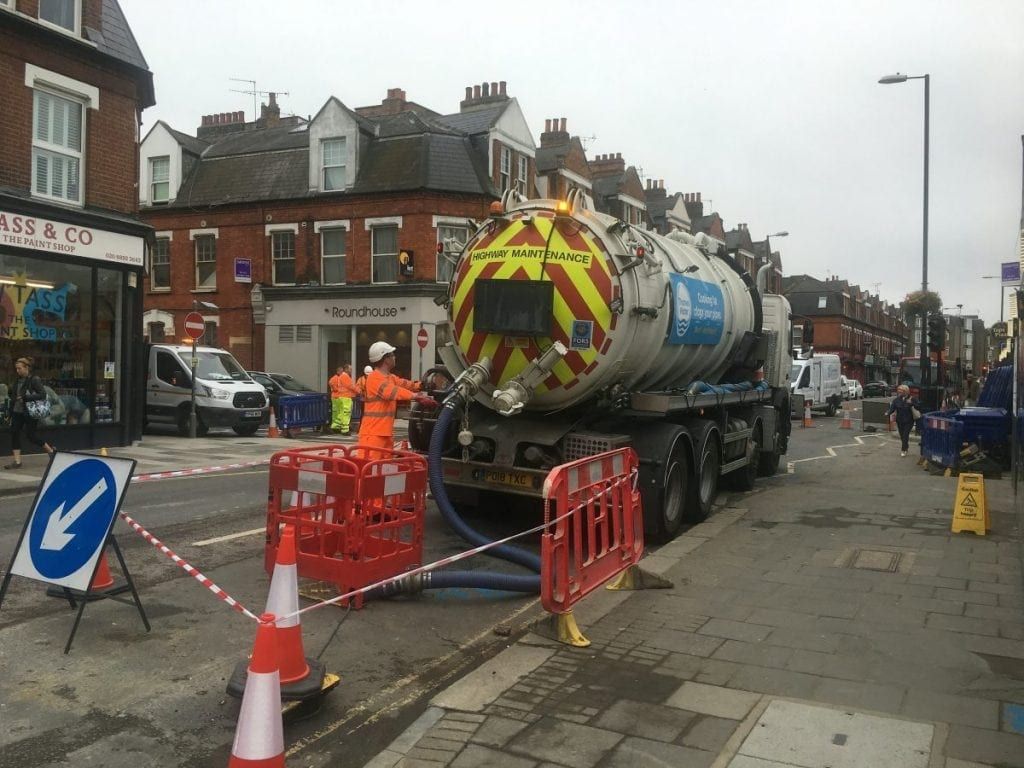 "This is not the first time damage has been caused by people pouring concrete into our sewers.
"It's very frustrating and takes a great deal of time and effort to resolve.
"Sewers are designed to take only pee, poo and toilet paper – nothing else.
"Our message is to bin in, don't block it."
Work on the major road which leads to Richmond town centre began today and is likely to cause traffic disruption for at least two weeks.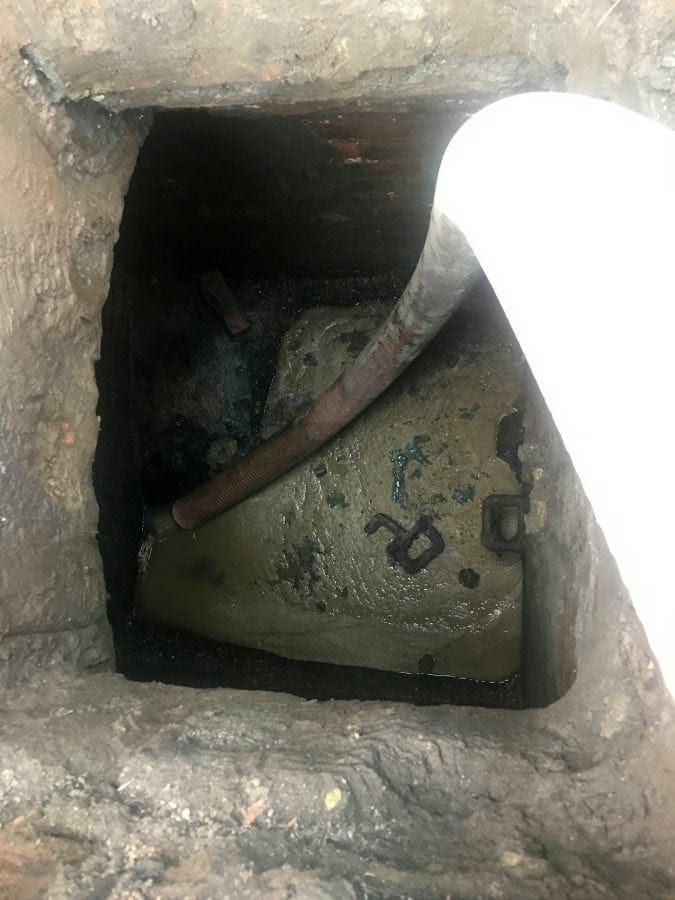 Thames Water serves 15 million people throughout the capital and every year, Thames valley spends £1 million per month clearing blockages from its sewers.
The extent of the problem is not yet known and an investigation into who poured concrete is underway.