These heartwarming images capture the pure happiness of young children playing with a buffalo in the sweltering Indonesian heat.
The children are all sons of the farmers who work on the rice farms in the West Java region of Indonesia.
The one boy can be seen launching themselves off the back of an unbothered buffalo into the shallow muddy waters that surround while the others hurl water at him.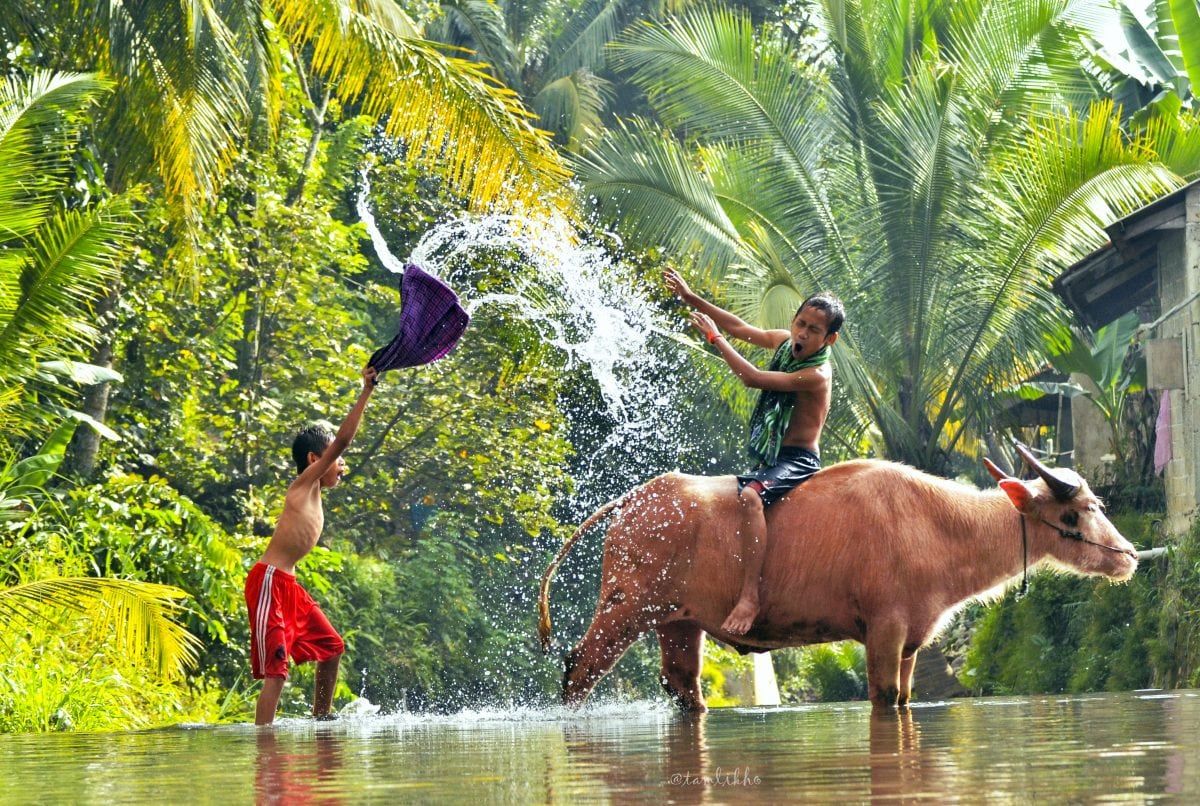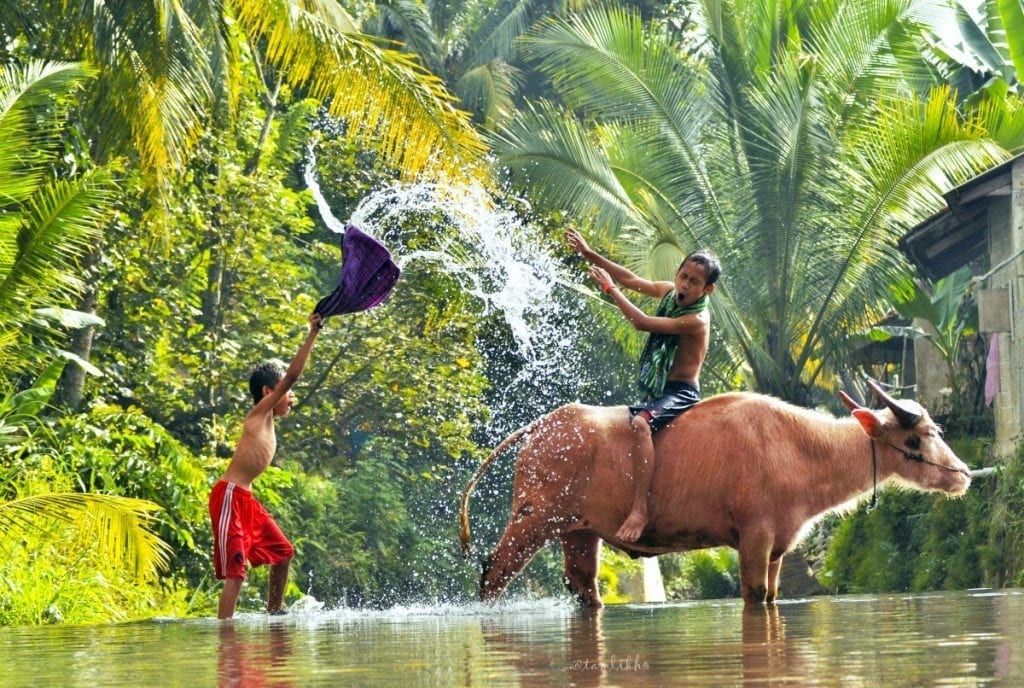 The same boy then strikes his best samurai stance perched on the buffalo while his mates continue to shower him with water.
Amateur photographer Tamlikho Tam, 46 from Depok in West Java Indonesia snapped up the joyful moment on the morning of July 24, when temperatures were already soaring.
Tamlikho said the photos shows what a typical childhood should be like without modern technology.
He said: "What struck me most it how these children are enjoying themselves so much without modern technology or games.
"These moments are extremely special because it shows a much deeper story than just children playing in the fields.
Tamlikho, who captured the moment on a Nikon D7000 camera with a 70-200f2.8 sigma lens explained how he believes children would be happier with less technology.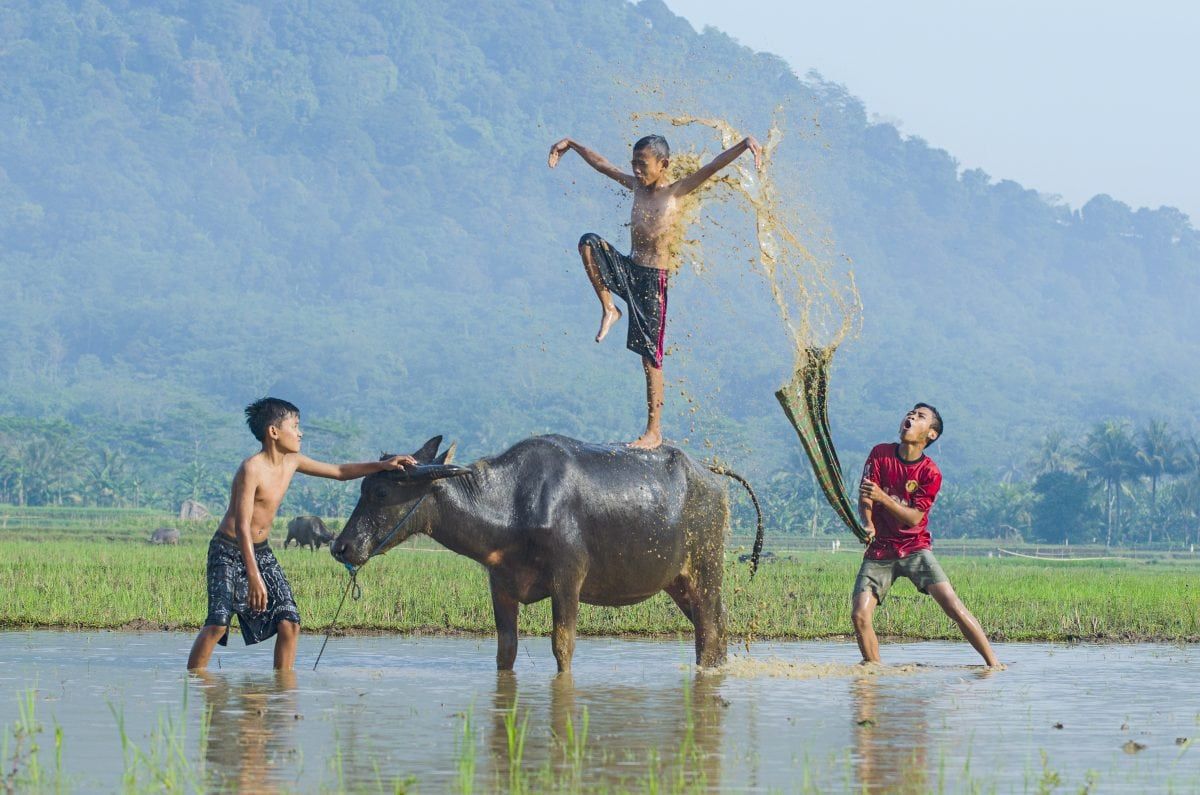 "These are kids without gadgets, phones or other distractions that most children have now.
"Children have far less face-to-face communication in this day and age because they are so busy on their mobile phones.
"But these are simply innocent children playing at the mud field with a buffalo and that is something you rarely see anymore.
"This is such an uncommon thing to see."