A grieving son has told how he watched his 97-year-old mum die just weeks after being robbed in her own home by an evil thug who ripped her rings – from her FINGERS.
Gran-of-eight Elsie Bird was an avid Stoke City football fan who was expected to live until she was 100.
But her health took a severe turn for the worse after lowlife burglar Jason O'Connor, 41, smashed his way into her home in October last year.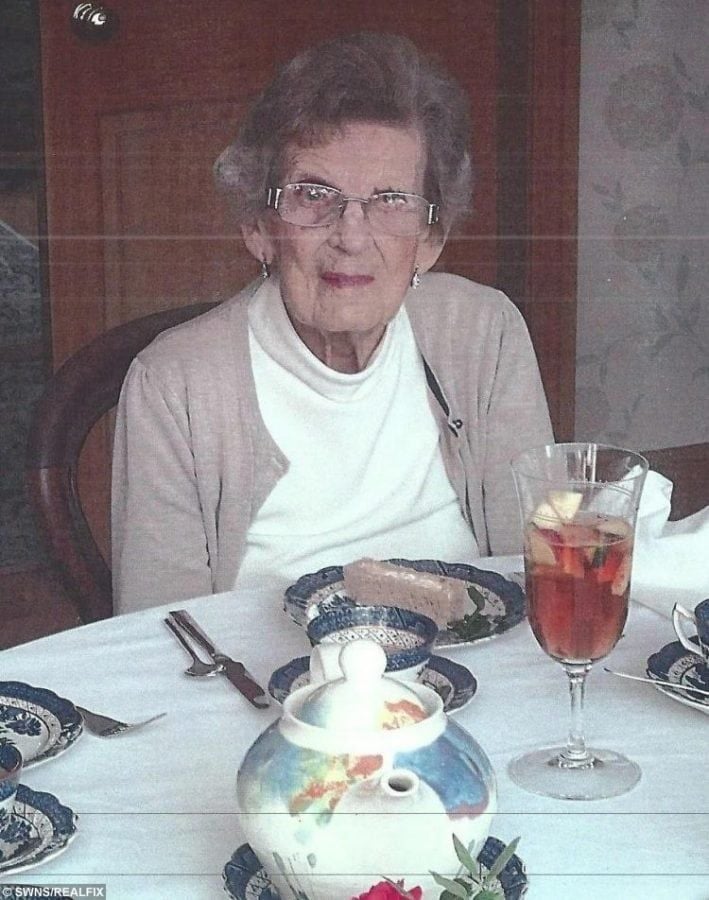 The callous crook, who preyed on the elderly, ripped sentimental rings off her fingers and yanked a necklace from around her neck as she lay in bed.
O'Connor, of no fixed address, was jailed for 18 years for a 16-day crime spree of robberies and burglaries at Stoke-on-Trent Crown Court on Friday (24/3).
Mum-of-three Elsie's son Michael Bird, 76, told how he watched his mum die just a month after the burglary on November 22.
Mr Bird, who lives in Stafford, said there was "no question" that the robbery had caused the death of his mother, who lost her husband 17 years ago.
He added: "It is pleasing that he got a just sentence.
Elsie Bird who was robbed by Jason O'Connor in her own home
"But he caused damage to several people along the way and he has no right to ever walk the streets again in my mind.
"This was manslaughter by remote control. The judge didn't go down that line and neither did the police because it would have been a more difficult case to prove.
"But the family's mind he was the propagator of her death, there is no question of that.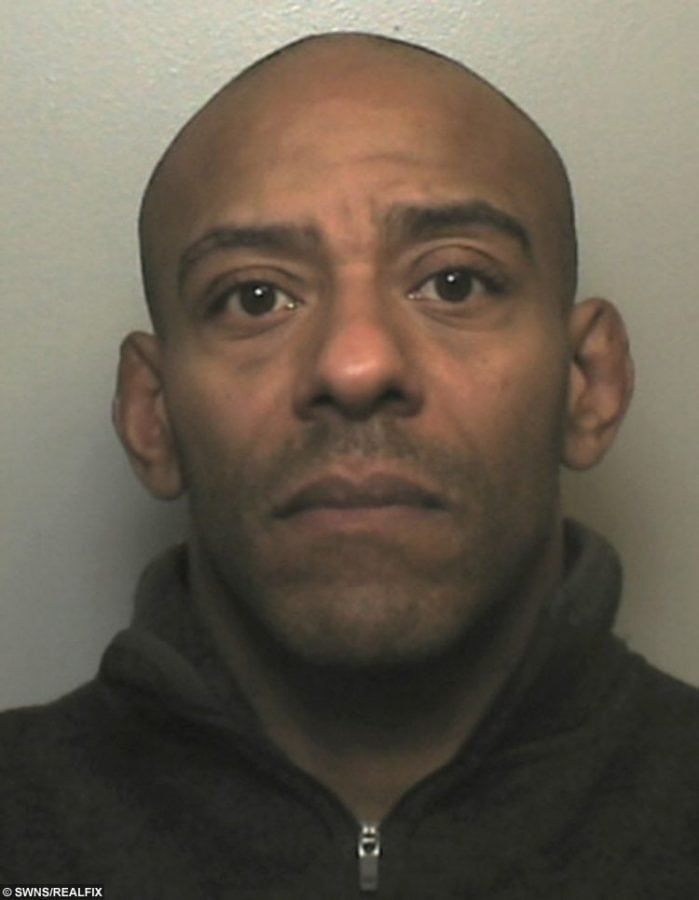 "Coroners can only see what is inside the body, they have not lived with the person and haven't seen them before their death.
"Only the family and carers could see the change in her and that is what we witnessed.
"My mother had a plot to stay around until she was 100 years old and in my view he made her death slightly premature.
"That was the belief of everyone who knew my mother. We saw the rapid change in her. Even the television was switched off.
"That's how we spotted the real change in her. We watched her live then watched her die.
"She was terrible after the incident.
"She became confused and the worst thing for us, what we couldn't get out of our minds, was what she must have felt like lying in the bed hearing glass being broken in the front door and then this total stranger appearing with demands for whatever my mother could give him.
"It was all on her hands and her neck so he forced stuff off her and went upstairs and did the business there.
"It's been terrible for the family. You can't get closure because so many things have to be organised.
"We didn't expect to be organising a funeral so quickly and all of that entails quite a lot of emotion.
"If mother would have died naturally you can take things in your stride but it was a totally different scenario."
Mr Bird praised Staffordshire Police for capturing O'Connor but urged the Government to do more to help elderly people living alone.
He added: "My mother was totally independent and wanted to live in that house. We tried to persuade her but she was adamant that it was her home and she was so rigid on that.
"She never bothered us or owed the NHS a penny. She hardly went into hospital and was a battler and a survivor.
"I don't know what she was made of but we could all do with a bit of that and that makes the attack so hard to take.
"We all are being encouraged to stay in our homes longer as we get older so the increasing risk of this sort of thing happened will grow.
"There has got to be an emphasis on security for people like my mother."
The court heard O'Connor, smashed his way into the pensioner's home in Trentham, Stoke-on-Trent, Staffs., between 10am and 11.30am on October 21 last year.
The "career criminal", who ran a gym in Tunstall, Stoke-on-Trent, sold the retired office worker's sentimental jewellery for £470 during his 16-day crime spree.
O'Connor also smashed his way into a 92-year-old dementia sufferer's home in Clayton, Newcastle-under-Lyme, Staffs., before stealing rings and cash.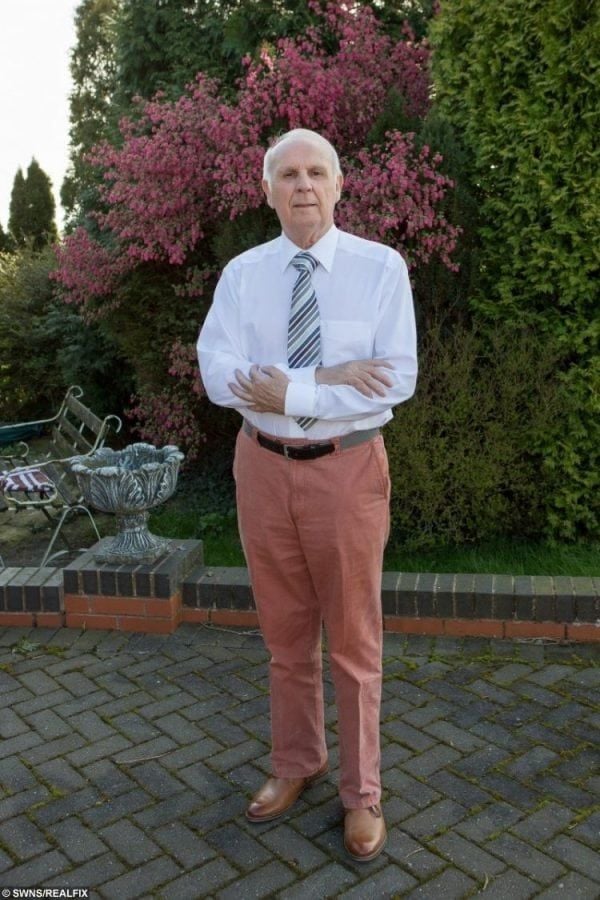 The thug also broke in a house in Stafford where he held a knife to a 76-year-old man's face and kneed him in the back before taking bank cards and a mobile phone on October 29.
He then burgled another Stafford home later the same day and stole £67,000 worth of jewellery, electrical items and clothing.
The burglar was finally arrested after his DNA was found on a piece of one of his victim's clothing and on a stone he used to break into one of the houses.
O'Connor, who is originally from Birmingham, pleaded guilty to handling stolen goods, two charges of robbery and two offences of burglary during his October crime spree.
Jailing him for 18 years, Judge Paul Glenn said: "The robbery of Elsie Bird was a truly shocking offence.
"You squatted down on the end of her bed and quite literally pulled rings from her fingers and yanked a necklace from her neck.
"She must have been petrified."
Adam Watkins, defending, described the crimes as a "wicked spree of offending".
Speaking after the hearing, Detective Inspector Phil Bryan, from Staffordshire Police, said O'Connor was arrested on November 2 last year.
He added: "He used a garden tool to smash a window and enter the property and we were able to gather forensic evidence from O' Connor on this trowel.
"We are pleased that O'Connor is now safely behind bars for these terrible offences.
"He is physically strong and fit, yet he has chosen to prey on the vulnerable and elderly.
"He has not shown any remorse for his actions.
"We will relentlessly pursue offenders who target the vulnerable in our communities. Our thoughts are very much with the victims and their families."