A former Royal Marine has embarked on an epic challenge to become the first BLIND person to row across the Pacific.
Steve Sparkes, 56 is aiming to become the first severely visually impaired man ever to complete the feat and left yesterday morning on the gruelling 2,400 mile trip.
He set off with team mate Mick Dawson, also a former Marine and experienced ocean rower, from Monterey in California to Hawaii competing with other teams as part of The Great Pacific Race.
The pair expect to be at sea between 50 and 90 days in a 6ft x 21.5ft a carbon fibre ocean rowing boat.

The race was due to start last Saturday but it was postponed by organisers until Wednesday, June 6 at 6pm local time (Thursday at 2am BST) due to bad weather off the coast of Monterey.
The pair used the delay to carry out further checks on their boat, Bojangles, including deliberately rolling it to ensure it can self-right if it capsizes.
Steve, from South Brent, Devon, is raising money for Blind Veterans UK and hopes to inspire other people facing challenging life circumstances.
Speaking before departure, he said: "This a great chance to repay the people who have helped and supported me and to show that you can overcome even the toughest challenges.
"I am incredibly pleased to officially announce our entry in the Great Pacific Race 2018, and I'm excited to be the first blind person to ever take on this epic adventure.
"I am determined to show that disability of any sort doesn't need to hold you back, and I am confident that with my determination and Mick's vast experience of ocean rowing will result in a very successful crossing of the Pacific."
Steve fought in the Falklands War with 42 Commando Royal Marines and has served with distinction, carrying a colleague to safety who had stepped on a landmine at the base of Mount Harriet.
In 1984, he took part in the selection process for the Special Boat Service and it was then that his life took an unexpected turn.
A problem with the rebreather set during the diving phase of the selection process damaged his eyesight and, ultimately, triggered a rare form of macular degeneration called Stargardt disease.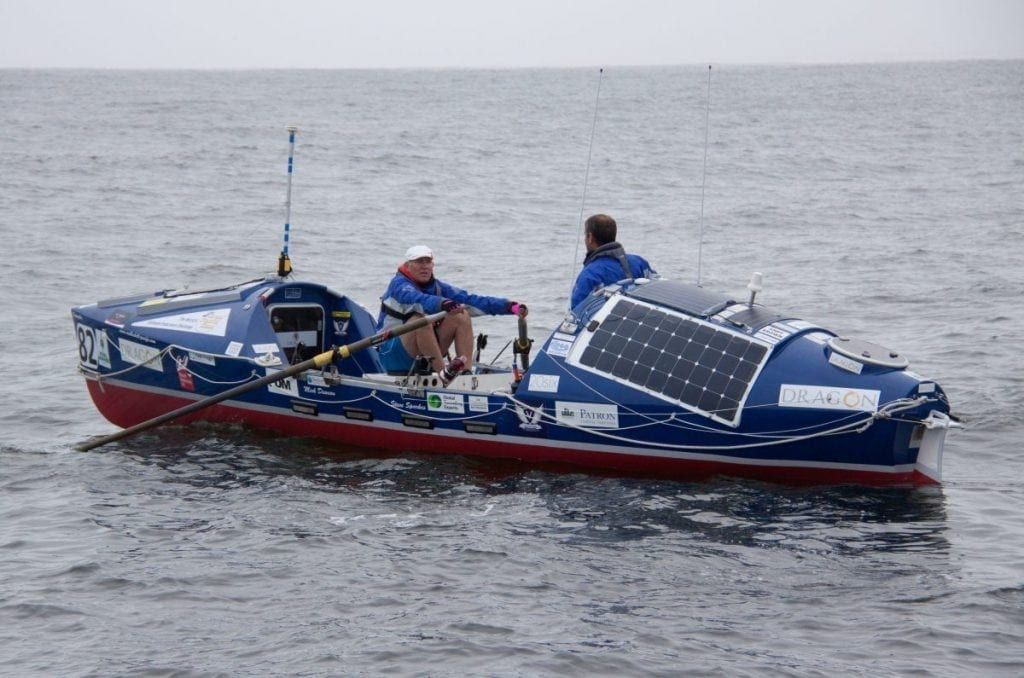 His sight slowly began to deteriorate and he was discharged from the Royal Marines on medical grounds. Over time, he lost virtually all of his sight, with only a small amount of peripheral vision remaining.
He met his team mate Mick Dawson at one of the pubs in South Brent.
Mick, a former Plymouth-based Royal Marine and fellow Falklands veteran, is an experienced ocean rower.
He has rowed across the Atlantic twice and is in the Guinness Book of Records as the first and only rower to cross the North Pacific from Japan to San Francisco.
The pair have some shared history as Steve served in the same troop as Mick's brother, Steve Dawson.
The route they will take from Monterey in California to Hawaii is 2,400 miles however with weather conditions and changing currents, they could find themselves rowing closer to 3,000 miles.
Steve and Mick will take it in turns to row the boat, two hours on, two hours off with rests in between.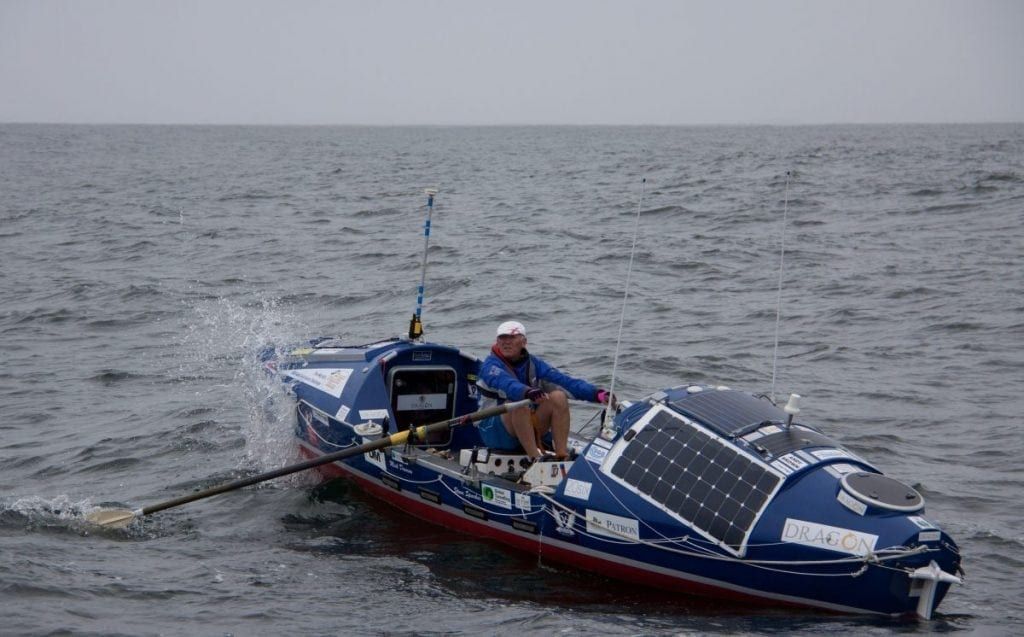 They have spent months training for just about every eventuality, including being swept overboard, the boat capsizing, being hit by a freak bow wave or being hit by another vessel.
Steve and Mick will row unaided so will need to carry all of their food, supplies and equipment for turning seawater into fresh drinking water.
To sponsor Steve and Mick, visit their crowdfunding page www.justgiving.com/crowdfunding/cockleshell-pacific
https://www.thelondoneconomic.com/must-reads/14-year-old-girl-battling-cancer-for-a-third-time-has-successful-vital-surgery-in-new-york-after-raising-more-than-340000-in-a-month/24/05/