Top vegan chef Gaz Oakley yesterday has declared 'social media has made Britain healthier'.
The Instagram star boasts more than 164,000 followers on his social network's AvantGardeVegan feed, as well as over 250,000 subscribers to his YouTube channel.
Gaz, 26, who is known for creating uncanny vegan versions of well-known meat dishes, thinks sites such as Instagram, Facebook and Pinterest are leading a boom in healthy eating.
He also dismissed suggestions vegan food is 'boring'.
Talking as he launched his latest collection of plant-based recipes inspired by new smoothie brand AdeZ, he said: "I think there's a lot of knowledge and information out there these days about healthy eating, and social media's really helped that.
"Social media is such a great platform to use just to get inspiration.
"Things like YouTube are amazing. I can film a recipe and post it out to people from all around the world.
"Instagram particularly has helped turn everyone into a foodie. All you have to do is go to a restaurant and see people snapping pictures of their food.
''And I just think that platform is great to show off food. People get really creative.''
He added: ''Social media has also made the world smaller which is great particularly for the vegan community because I'm able to reach people in all parts of the world and show them how simple and how great vegan food can be.
''So even if you're not a foodie, you can go on Instagram, Pinterest or YouTube, find people like myself and other amazing vegan influencers out there, or just general foodies who are putting up exciting food.
''You can get inspiration from there whether it's for your evening meal or a weekend meal – there's so much inspiration out there these days.
When he was asked if vegan food was boring, he replied: ''Vegan food is so flavoursome. We've got such an array of beautiful fruits and veg and other ingredients there's no reason for it to be boring.''
The Cardiff-born culinary genius first fell in love with life in the kitchen at the age of 15 when he did work experience at a hotel in Cardiff.
He quickly impressed colleagues who gave him the nickname 'Gordon' after his hero Gordon Ramsay.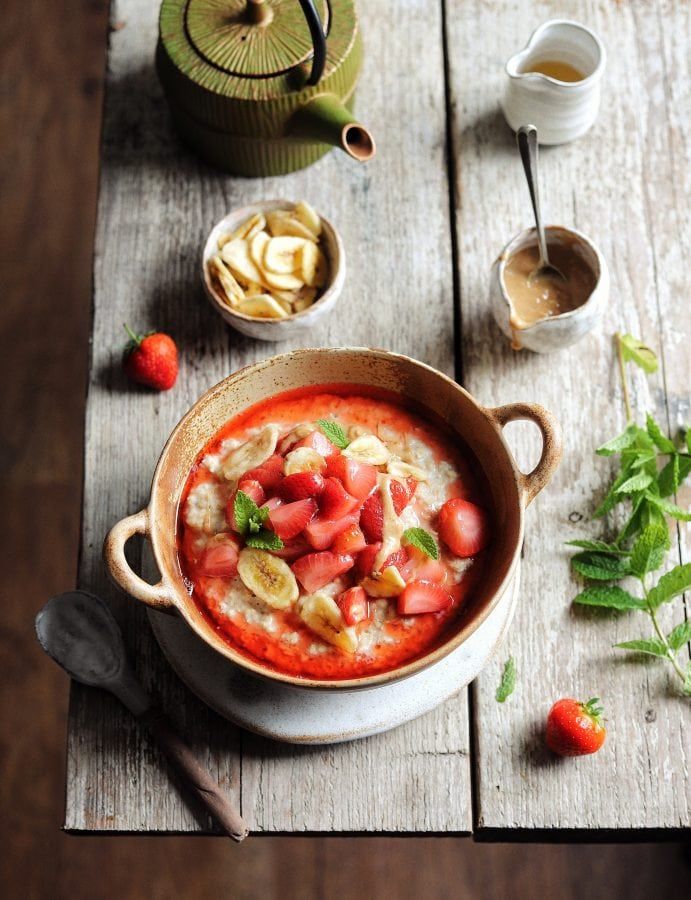 And the foul-mouthed foodie came top of the list when Gaz was asked who he would most like to cook for.
He said: ''It would have to be Gordon Ramsay because he was a childhood inspiration, particularly when I was a chef.
''I did see on his Twitter recently he said he was going to give vegan a go.
''I don't know how long he lasted but I'd love to show him how good it can be.
"As he's not vegan I'd probably go with one of my home made meat replacements.
"I do amazing things with a product called wheat gluten so I
I can make steak, sausages and bacon.
Discussing his work with AdeZ, the new range of plant-based, dairy-free smoothies, he was inspired by the new drinks to come up with three simple but tasty recipes that reflected the individual flavours of the each drink.
One of these recipes, inspired by the Awesome Oat, Strawberry and Banana AdeZ, consists of stewed strawberries to top a creamy vanilla porridge made with oat milk and oats.
Speaking about the new range, Gaz said: "You wouldn't think it's plant-based, because it's so creamy.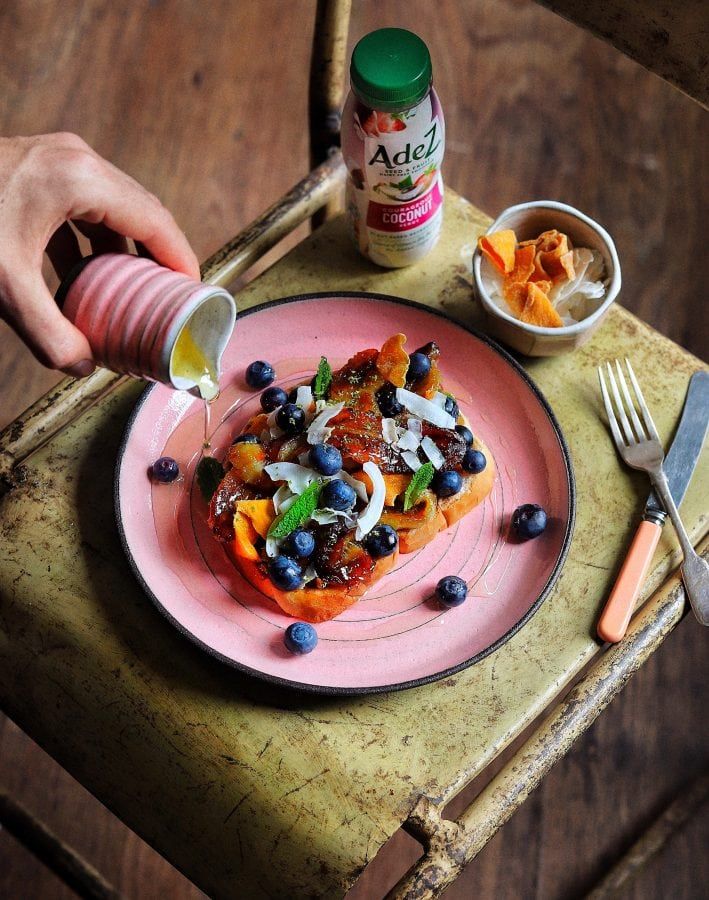 "It's really good for the vegan scene because having something like that that's unique, affordable, tasty and accessible on the market just makes it easier for us really."
"It's definitely a drink for everyone."
The range is available in Boots and Asda.

https://www.thelondoneconomic.com/food-drink/londons-best-vegan-restaurants/10/08/