A football team from the slums of India is touring Britain – and are so far undefeated.
The fifteen impoverished youngsters from Mumbai are currently on a unique soccer tour of the UK – and haven't lost yet.
They are playing against school teams in Britain in a series of games set up by he Oscar Foundation, an organisation for 'social change and awareness'.
On Monday they played against a team of fee-paying schoolboys at Beaudesert Park School in Stroud., Glos.
Photographs show the two teams warming up together and sharing warm greetings among themselves and with actor Nathaniel Parker, who is hosting the touring party.
Oscar Foundation director and football coach of the Indian team, Ashok Rathod, said his boys were "very excited" about the tour – which is about more than just football.
He said: "We came here on September 30, with 14 boys aged between 12 and 14.
"It's an amazing experience for them. Life is difficult for them, it is a very different life and they do a lot of hard work in a Government school.
"Through football and the Oscar Foundation, we want them to do well at school and go on the university – education is the only way out of the poverty that they are in."
The Mumbai team's debut UK match, against boys from Beaudesert Park School in Minchinhampton, Glos., came as a result of Ashok meeting a former parent at the school and Oscar Foundation patron in the Indian city.
Lucinda Sowerbutts, who spent 20 months planning the trip, said: "We haven't just plucked them off the streets and brought them over here.
"I have dealt with the British Ambassador in Mumbai, who has been brilliant, and we bought flights before we knew if we had visas and passports.
"And I've hugged every mother and told them we will take the greatest of care with their boys."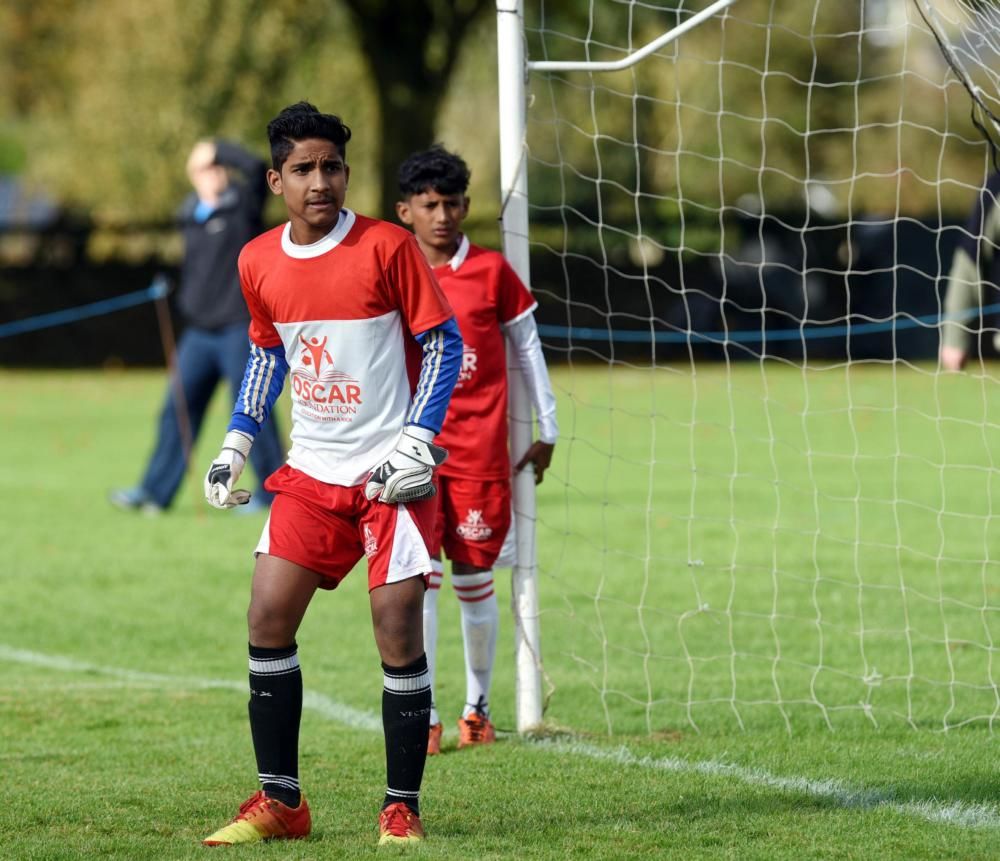 Nathaniel Parker, best known as Inspector Lynley in BBC TV series The Inspector Lynley Mysteries and who lives nearby, paid tribute to Lucinda's hard work.
"They are having a great time and that's down to Lucinda and Ashok, and we're delighted they are here," he said.
"The next step would be to bring a girls team over – why not?"
The tour will see the Oscar Foundation's team visiting five school around the UK.
Their match against the Beaudesert boys saw the Indian team winning 2-1 against the Stroud school.
https://www.youtube.com/watch?v=ThpBjR1ROf4