A football coach told at birth he would never be able to walk has run two marathons and raised almost £30,000 for charity.
Patrick Barden, 24, conquered the London Marathon and the Manchester Half Marathon to raise funds for the cerebral palsy and motor difficulties charity Step and Learn.
The sports and exercise science graduate, who has cerebral palsy, now has his sights set on the New York Marathon next year.
So far Patrick has raised £27,000 for Step and Learn from this year's marathons and has been nominated for a Pride of Britain award for his fundraising.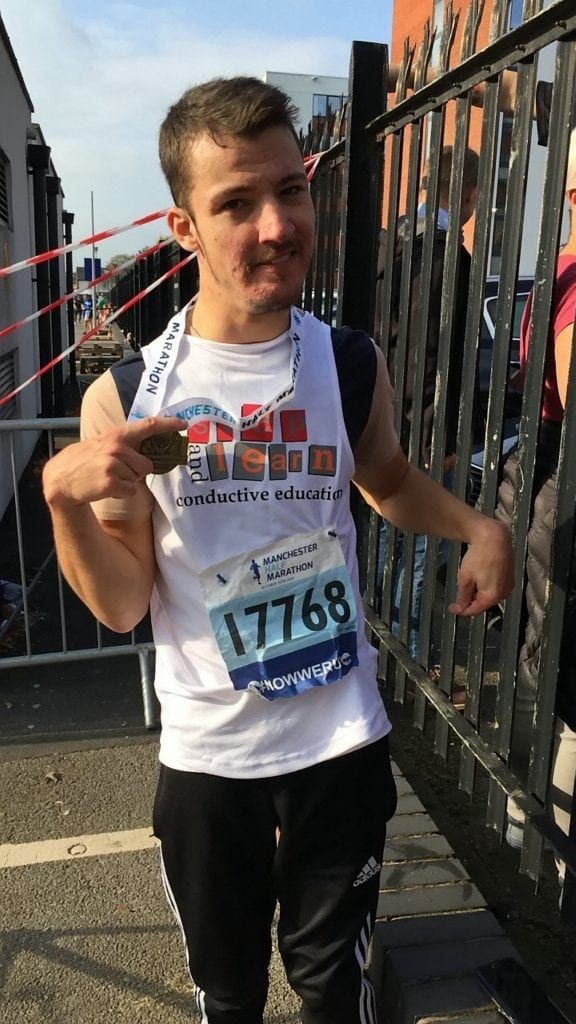 Patrick, of Shorne, Kent, who has his FA coaching badges, said: "Nobody expected me to do the marathon and it is a challenge.
"I was told from birth that I would never walk. It was very good, the atmosphere was incredible.
"I enjoyed training, getting fitter and stronger.
"It helps me in my day-to-day life.
"I'm thrilled. I got to prove that anything is possible."
The former Rochester Maths grammar school pupil, who also took part in a charity sky dive in 2012, said: "It is just the start. There are other things that I want to do.
"I don't see myself as a role model. I want every child to get the opportunity that I got when I was a child. I don't really get nervous. I was very excited before the race."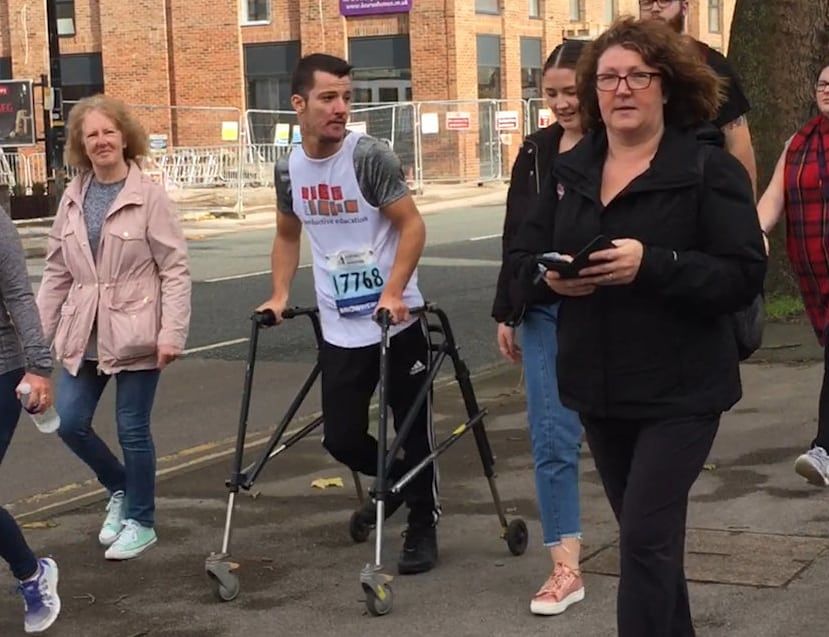 Patrick's dad, Colin Barden, 53, added: "It's fantastic. That is what Patrick has been like.
"You tell him no when you think he can't do it but he goes and does it. He's really determined.
"Pat is absolutely fabulous and his grit is phenomenal, the London marathon he did over five days and the Manchester half he did over three, we are very proud.
"He was about six months old when we were told he had cerebral palsy and he was nine when he learned the full picture of what his life was likely to be like, but that picture has never really developed into reality.
"We were told that he would never play football, but he played for the local disabled team from when he was about nine until he was 17, he went to a grammar school and university where he completed a sports science degree.
"He has his FA approved coaching badge level one and two, it has just been one achievement after another.
"If you tell him he cannot do anything he will just go out and do it."