These are the first pictures of a man shot dead by police after a rush-hour motorway chase.
The CCTV footage from 2016 was captured in a locksmiths' shop and showed Spencer Ashworth as he threatened a shopkeeper and demanded he "empty the till".
Pete Taylor, 60, said Ashworth came into the shop Avon Lock & Key in Bristol and bought a keyring before returning the next day to return it.
He called the police and Ashworth disappeared – but was later arrested and pleaded guilty to using threatening, abusive or insulting words or behaviour with intent to cause fear of or provoke unlawful violence.
Recalling the incident in December last year, Mr Taylor said today (Mon): "He came into my shop and attempted to rob me,
"He had bought a keyring the day before. He came in and chucked it on the counter and said 'I want a refund'.
"I said no so he grabbed hold of me by the jacket and said 'open your till'. I pulled away and called the police and he just calmly walked away. It was very weird.
"It was weird the way he had come in and was looking around – on both days. I thought to myself 'oh yes, we have a shoplifter here'."
Ashworth, of Portishead, pleaded guilty at Bristol Magistrates court and was ordered to pay £80 fine, £85 costs, and compensation of £50.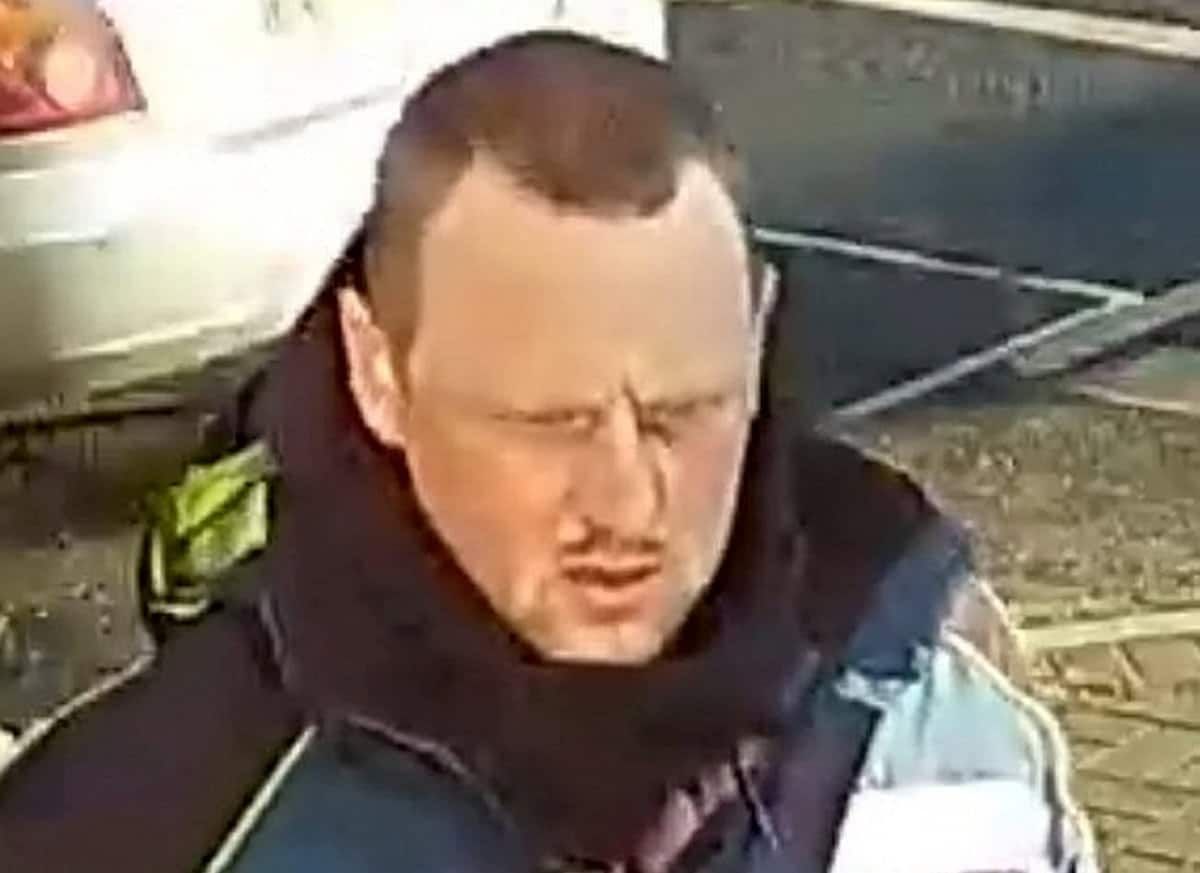 Mr Ashworth was also due to appear in court this month for speeding offences, which could have seen him disqualified from driving.
He would have appeared before North Somerset Magistrates' Court on October 26 2017, after being caught doing 46mph in a 40mph zone in a Suzuki Swift, similar to the one he was shot in.
However, the blue Suzuki Swift linked to the traffic offences failed it's MOT so badly that Mr Ashworth bought another red version of the same car, according to staff at the garage which did the test.
The blue car was brought in on September 8, and it is understood that about a week later Mr Ashworth bought the car in which he was shot dead, a 1999 reg.
A worker at All Makes Garage, in Hinckley, Leics., recalled: "He had a blue Suzuki Swift, then he bought a red one about a week later.
"We failed the blue one and he went and bought the red one – he loved them.
"I think he came back a couple of days later and asked for a new radio to be put in.
"It was cheaper than getting the old car fixed. I'm sure he said he was down with his grandma.
"He was lovely, he was a nice lad, very polite. He had a lot of bags in the car that he had to get out so we could do the MOT.
"It looked like he was moving house or something. I know he was looking for jobs over here.
"I think he was moving in with his nan."
She believed he bought the dated car on eBay as workers thought it was unusual to buy an older version of the car he previously had.
"He waited while we did the MOT, and when we said it wasn't worth fixing. He came back the next day, and then a week later with a different car.
"We thought he must love Suzuki Swifts. I just remember how polite he was, and he nicely he spoke.
"He had lovely manners. He wanted to pay us for helping fit the radio in the red car but we wouldn't take it.
"He never struck me as 'like that' at all."
https://www.thelondoneconomic.com/must-reads/racist-thug-jailed-attacking-dozen-people-rampage/02/10/