This is the moment former Winter Olympian Graham Bell set a world record by being towed across the Arctic Circle at almost 120mph – on SKIS.
Bell, 51, braved temperatures of -28C for the daring attempt at Jaguar Land Rover's Arctic Revi Test Centre in Arjeplog, Sweden.
After putting on a pair of skis, the Brit was towed by the new Jaguar XF Sportbrake at 117mph – smashing the previous record for 'fastest towed speed on skis' of 70mph.
Bell, who represented Great Britain at five Winter Olympics, said: "This was one of the most exhilarating experiences of my life.
"It was scary, exciting and absolutely freezing. I am used to travelling at speed on ice and snow, but that was something else.
"Being told we had broken the record by such a large margin was a real buzz."
Jaguar Land Rover's test Facility in Sweden is located in Revi near Arjeplog, 550 miles north of Stockholm.
It is used by the British manufacturer to test its new models to the limits.
The new XF Sportbrake used for the record attempt boasts all-wheel drive, Adaptive Surface Response (AdSR) and All Surface Progress Control which enhance stability on low grip surfaces and improve traction in slippery conditions.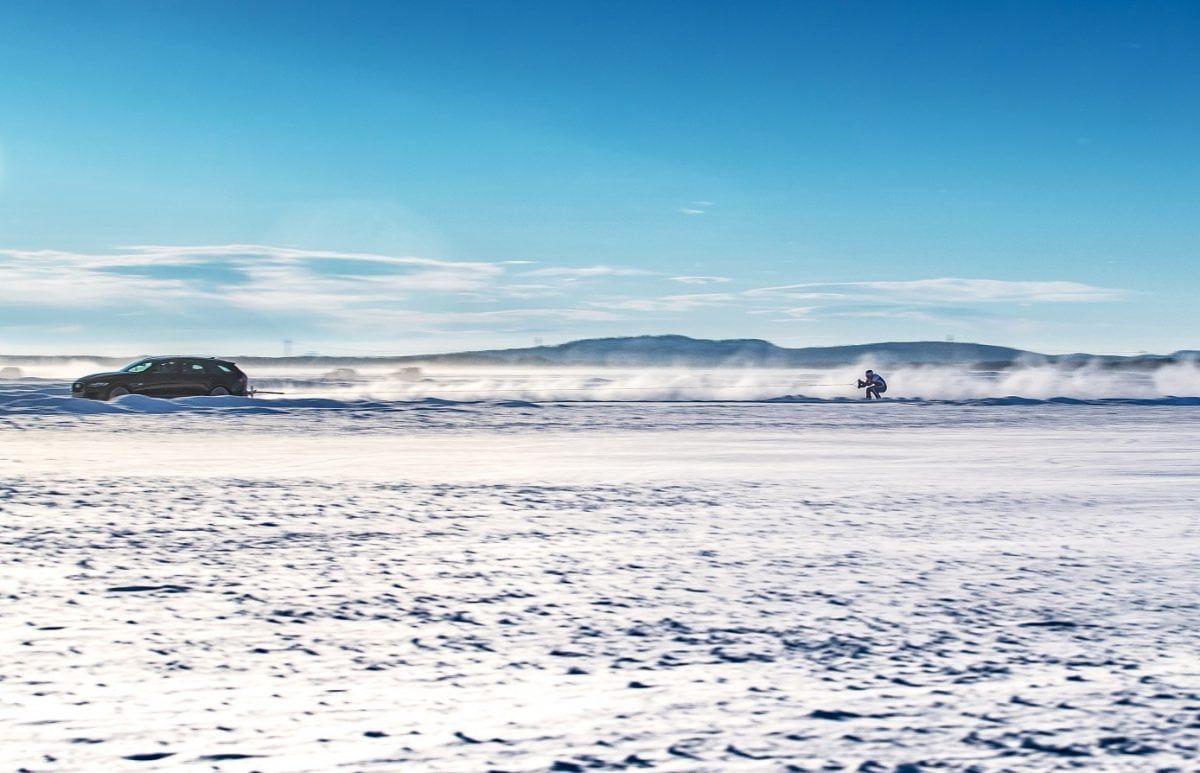 Jeremy Hicks, Jaguar Land Rover UK MD, said: "The XF Sportbrake's superb traction, handling and high speed stability made it the perfect choice for this speed record attempt.
"We're extremely proud to have supported Graham in this incredible world-beating achievement – it's this kind of trail-blazing activity that really tests our cars to their limits.
"The XF Sportbrake builds on the success of the saloon and has all of the advanced all-wheel drive (AWD) technologies and aluminium-intensive architecture that have made the XF a multi-award winner."
RELATED 
https://www.thelondoneconomic.com/tech-auto/jaguars-land-rovers-part-electrified-2020/07/09/
https://www.thelondoneconomic.com/property/incredible-real-life-hobbit-house-yorkshire-sale/05/09/