Promising footballer spared jail for breaking man's jaw – after he called him a "black b*****d"
A promising footballer who broke a man's jaw with a single punch has been spared jail after a court heard he had retaliated for being called a "black b*****d".
Emmanuel Atugo, 21, who had been on Birmingham City FC's books, had been out in a nightclub where he was "repeatedly wound up" by Ashley Murray.
A court heard the pair were both in the toilets of Altoria nightclub in Leamington Spa, Warks., when Mr Murray made the racist remark.
Atugo removed his jacket and landed a single blow to his jaw, breaking it in two places.
Mr Murray was so drunk he did not realise his jaw had been broken until a few days later when he went to hospital.
Atugo, of Leamington Spa , pleaded guilty to inflicting grievous bodily harm at Warwick Crown Court.
But he avoided jail after being sentenced to eight months in prison, suspended for 12 months on Wednesday (13/12).
Sentencing Atugo, Judge Sylvia de Bertodano told him: "You were out at a night club, and you were being wound up by Mr Murray, not just once, but repeatedly.
"But instead of doing the sensible thing and walking away from him, when he made a racist remark towards you, you briefly lost your temper and punched out at him.
"Neither you nor he realised at the time how serious it was.
"It was only a couple of days later when he went to hospital that he realised quite how serious it was.
"You are a young man who has worked hard and studied hard, and the last thing you want to do is put that at risk.
"I am not going to get in the way of that today, but you are going to have to look at this as your last chance.
"Whatever people say, walk away from it."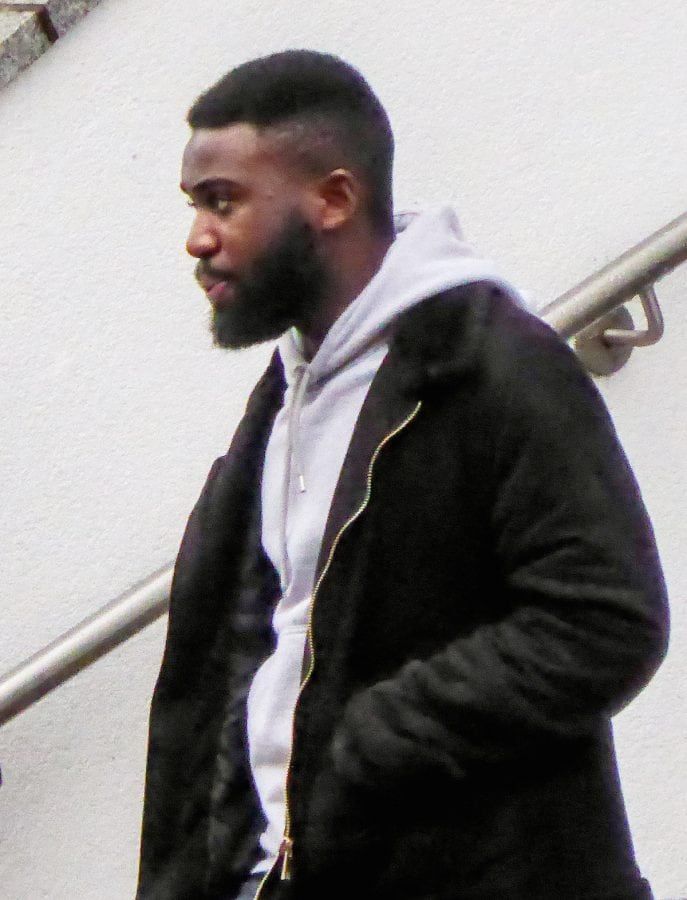 Prosecutor Ian Speed said there was 'some form of verbal altercation' between Atugo and Mr Murray at around 2.30am on April 29
He said: "It continued into the toilets where Mr Atugo removed his jacket, folded it up and put it on the side, and then delivered one punch to Mr Murray's jaw.
"The effect was not immediate, and Mr Murray washed his hands and left, but sometime later woke up surrounded by his friends.
"We have got to (accept there was racial abuse)."
Mr Murray underwent an operation to have his jaw plated and still suffers from a tingling sensation.
David Swinnerton, defending, said: "It was a single punch which didn't knock Mr Murray to the ground.
"Mr Murray was, on his own admission, very, very drunk, which no doubt anaesthetised him to an extent.
"He didn't go to the floor, and thought very little about it until afterwards.
"It is very regrettable.
"He (Atugo) was in that night club with a friend, having a perfectly pleasant evening, when Mr Murray was somewhat aggressive in the queue for drinks.
"They later both ended up in the gents' together, and he continued that aggression verbally.
"Mr Atugo was being calmed down by his friend to leave it alone, until the comment 'you black b*****d' was made, at which he landed the punch.
"But it was just a single punch.
"He was at one stage on the books of Birmingham City, but they let him go.
"He got himself back into education, and is now in the second year of a business management degree at university."