Dramatic bodycam footage captures the terrifying moment a teenage thug points a gun at a female police officer – before pulling the trigger.
PC Jemma Follows, 29, had her Taser drawn when yob Reece Lones emerged from a door of a house and aimed the weapon at her head.
Lones, 19, was heard pulling the trigger of the handgun, which was later revealed as a fake, before fleeing.
PC Follows is heard on the recording asking Lones: "What are you doing?" She then radios her colleague in control and says: "They're in the address, they've got a gun."
She then calmly tells another officer, who is at the rear of the property: "Cover the back, mate, I've got my Taser."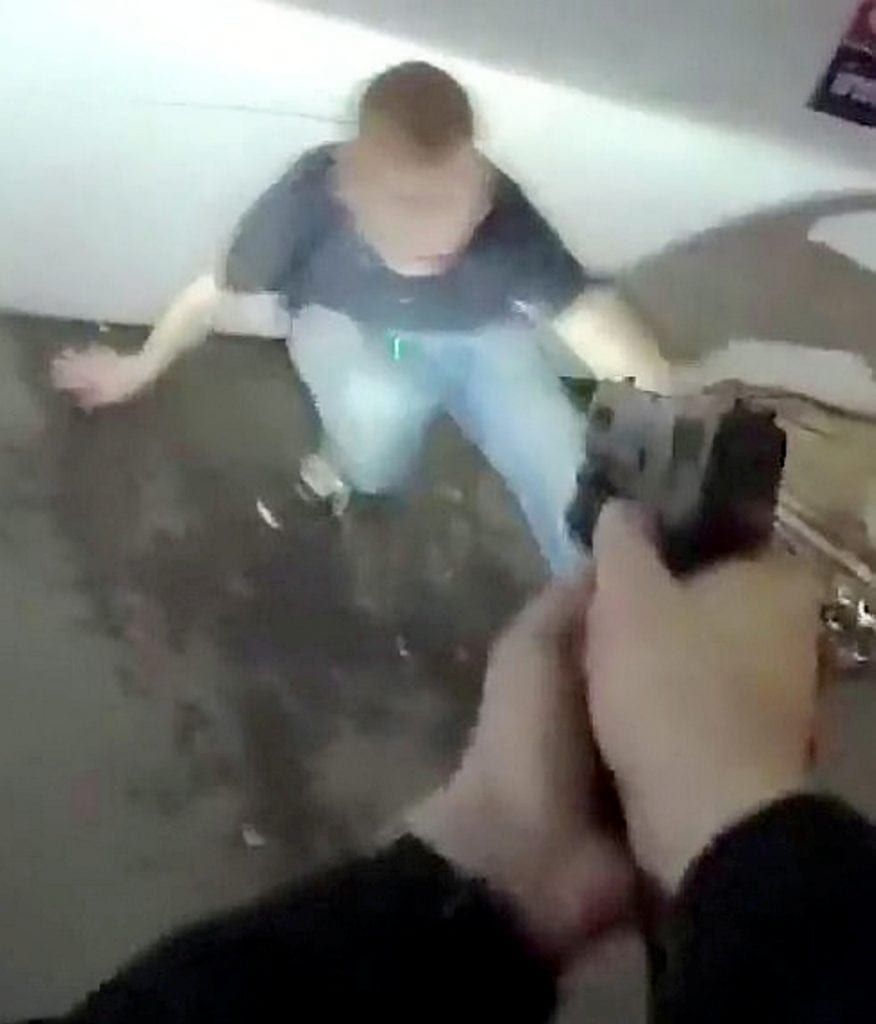 PC Follows then flags down a passing taxi to help her chase Lones who fled the house.
Two hours later Lones was arrested by armed police in front of stunned revellers in a busy town centre.
Bodycam worn by an armed officer shows the cops pointing their weapons at Lones while shouting: "Armed police! Get on the ground now, get on the ground now."
On Tuesday (16/1) Lones, of no fixed address, admitted possession of an imitation firearm with intention to cause fear.
He was sentenced to two years three months at a Young Offenders Centre at Wolverhampton Crown Court.
Judge Amjad Nawaz told him: "The gun had the appearance of a real weapon.
"You used it as such and the person at which it was pointed believed it was a real weapon."
West Midlands Police released the dramatic footage after PC Follows described how she thought she was about to die.
The drama unfolded when she responded to a report of a burglary in Park Street, Stourbridge, West Mids., at 10.15pm on November 18 last year.
Prosecutor Sati Ruck said: "She had just entered the house by the front door and could smell cannabis when she saw the defendant emerge from a room holding a gun.
"As she said 'what are you doing?' he pointed the gun at her and she heard a 'click.'
"She was extremely worried and left the house to hide outside behind a parked car, still not knowing if the gun was real or not."
Officers arrested Lones in Stourbridge hight street and discovered he had been armed with an imitation handgun which was later found in the house.
Despite having the weapon pointed at her, PC Follows tasered another 17-year-old boy in the house who was in possession of a knife and cannabis.
He was charged by police and given a conditional caution at court, meaning he will need to attend knife and drugs awareness courses.
Recalling the terrifying evening of the incident, PC Follows, who joined the force in 2007, said: "When I initially saw the gun I was completely shocked as, in my whole career, I have never encountered a firearm on the streets.
"I had a second or two where I saw the gun before the individual, whom I now know as Lones, held it towards me and pointed it at me. I heard a 'click.'
"I believed there was a realistic chance I would be shot. I was scared. I have two very young children and believed for a moment that I might not see them again.
"Lones then turned and went into a room out of my sight. I hesitated for a second before I turned and ran to make sure that he wasn't going to come back out again whilst my back was turned.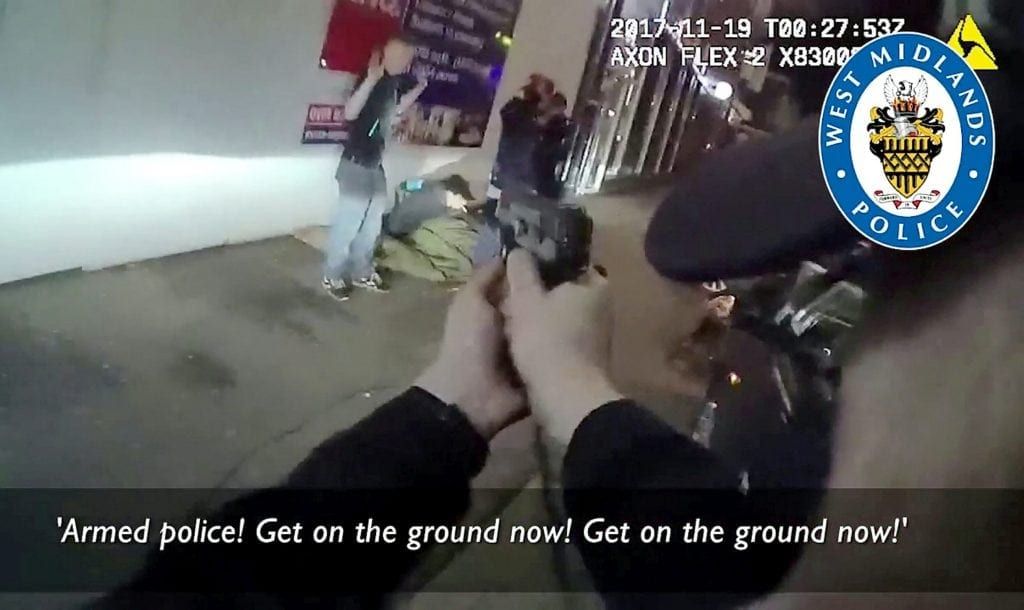 "I had to leave the address quickly and I was expecting to hear a bang as I turned to run.
"I quickly shouted what had happened over my radio as I was scared for my colleague who was at the rear of the property.
"Since this incident I have experienced a range of emotions. I have attended similar incidents and been very apprehensive about what I might encounter.
"I have lost some confidence when dealing with such calls."
Watch:
https://www.facebook.com/TheLondonEconomic/videos/1470758099702335/
MORE:
https://www.thelondoneconomic.com/must-reads/broken-britain/police-investigating-death-51-year-old-disabled-woman-release-cctv-images/02/01/
https://www.thelondoneconomic.com/news/blood-young-people-hands-former-police-officers-jaw-dropping-response-spike-young-violent-crime-needs-seen/03/01/
https://www.thelondoneconomic.com/food-drink/police-called-chef-receives-death-threats-boasting-facebook-spiking-vegan-groups-food-cheese/03/01/
https://www.thelondoneconomic.com/news/police-chief-says-putting-young-offenders-police-cells-counter-productive-admitted-new-approach-may-seem-soft/01/01/