A resident has criticised council contractors for painting double yellow lines – AROUND a giant pothole.
The 4ft-long crater blights the side of a residential street in Weston-super-Mare, Somerset.
But instead of filling in the pothole and painting over it, workmen have simply painted around it.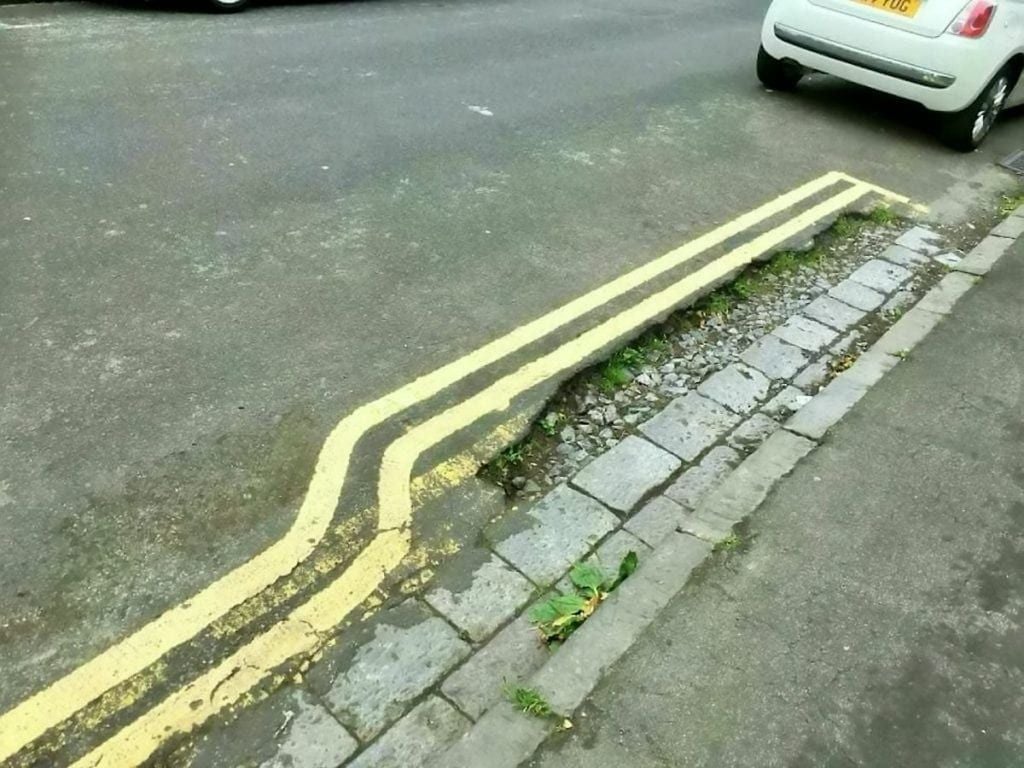 Local resident Nick Hayman, 50, said: "North Somerset Council is more interested in making money from parking fines than repairing roads in Weston-super-Mare.
"I feel it is evidence of what the council have been doing.
"Ever since they brought in traffic wardens, they have hit Weston really hard.
"On Sundays it used to be a free for all where you could park in a lot of places you can't park during the week.
"This is just another example that the council are more interested in getting revenue from parking fines than spending money on repairing roads."
In 2017, North Somerset Council spent £199,000 repairing potholes in the area. It is estimated that 9,000 potholes were permanently repaired.
A cocky artist has highlighted the town's potholes by drawing large penises
Retired builder who turned into a pothole 'vigilante' has fixed his 200th – at a rate of one a week for four years