Hundreds of tipsy students spilt out onto the street of Cambridge in the early hours today in a traditional celebration to mark the end of their academic year.
The revellers decked in black tie and ball gowns posed for the time-honoured 'survivor photo' after seeing the festivities through to dawn.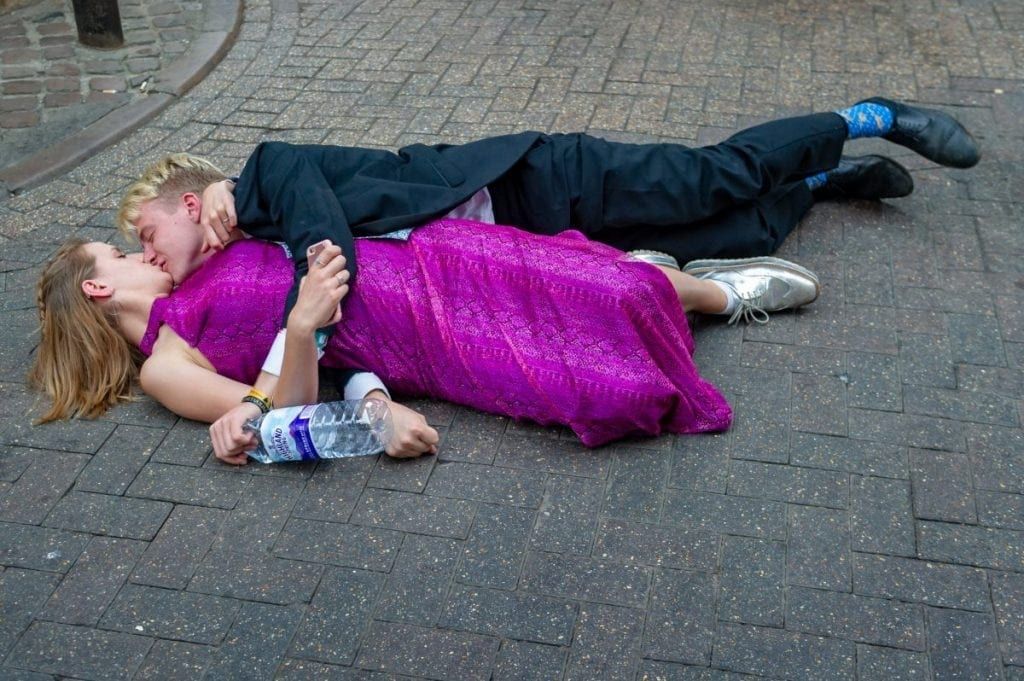 Last night (mon) was the turn of students from the university's Trinity and Jesus Colleges to hold their May Balls.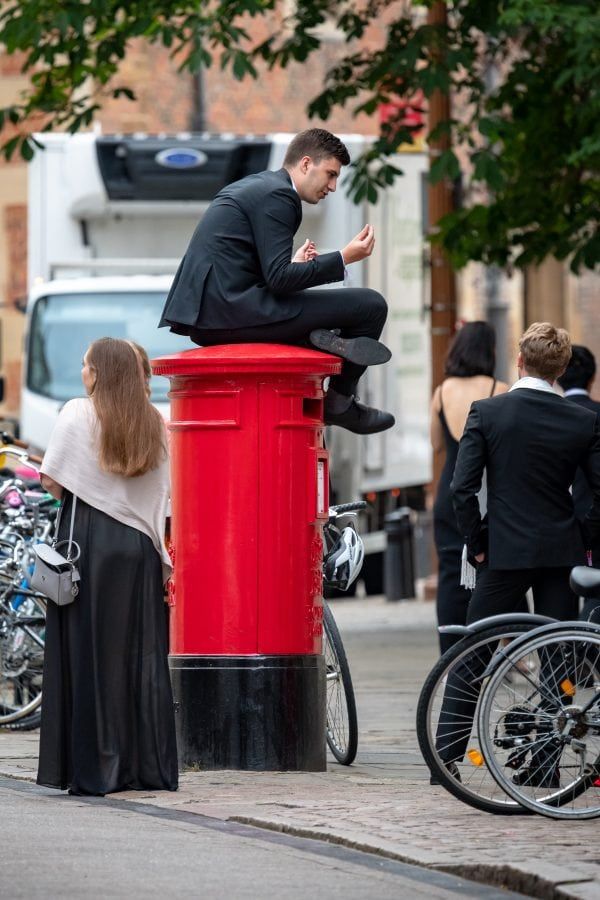 Some of them emerged from the two events , headlined by the likes of pop bands Scouting For Girls and Jonas Blue, a little worse for wear than others.
While some posed for perfectly choreographed photos outside the iconic Trinity College in the heart of the city, others fooled around as they bundled each other on Cambridge's narrow streets.
In another see-it-to-believe-it snap, one male reveller smokes a cigar while nonchalantly carrying a friend over his shoulder.
Two students even took a dip in the River Cam as they tumbled out of the punt on which they had been larking about.
Others used their moment in front of the camera lens to embrace their bow-tied pals, as the sun rose on the city centre.
The May Ball events are some of the most lavish events on the university's calendar.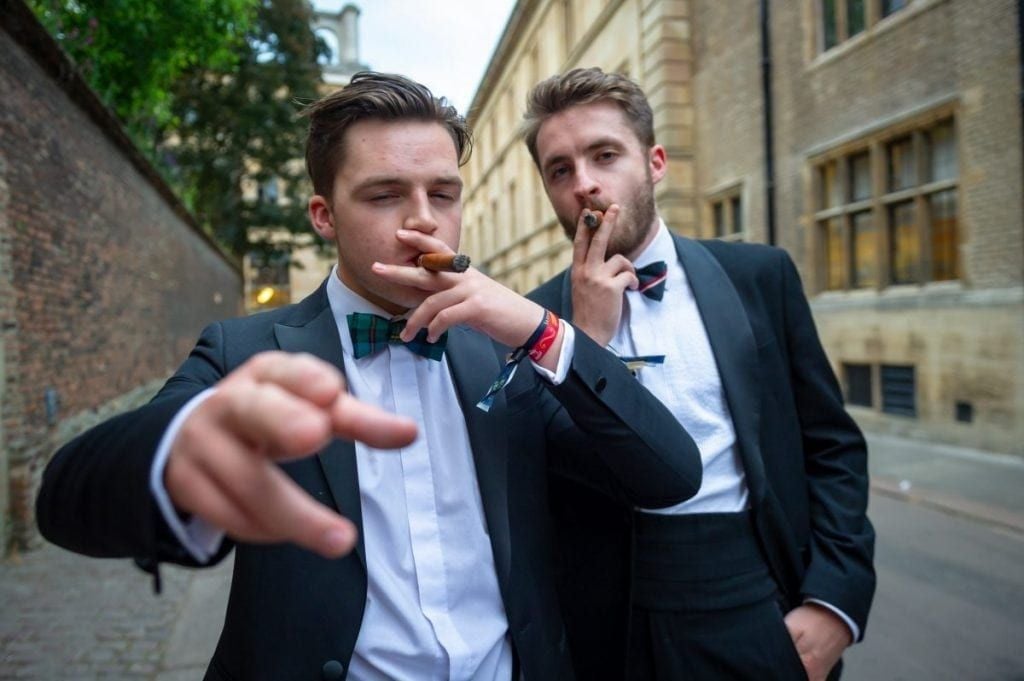 Budgets typically run into the hundreds of thousands of pounds, and their extravagance can stretch as far as balloon rides and artificial canals for punting.
Two-person tickets to a college's end of year bash can cost as much as £410 this year, the first time standard-priced tickets for any college ball have broken the £200-per-person mark.
https://www.thelondoneconomic.com/news/oxford-university-dean-brands-students-entitled-smashed-glasses-abused-catering-staff-traditional-college-dinner/16/02/
https://www.thelondoneconomic.com/news/private-schools-save-500m-tax-due-charitable-status/12/06/