A dad has been spared jail after more than 100 indecent images were seized from his computer.
A judge told Adrian Hughes, 48, his viewing of sickening child pornography involving girls as young as three 'is not curiosity, it's perversion.'
Hughes was asked to think how he would feel if he had come across an image of his own son being abused.
Police went to Hughes's home in April last year, after indications he had been accessing indecent images online.
They found 101 indecent images – 50 of which were the most serious category A images, involving girls as young as three being subjected to penetrative acts.
Hughes, of Rugby, Warks., pleaded guilty to three charges of making indecent images of children which included young girls being subjected to penetrative sex acts.
He was given a three-year community order with a condition that he takes part in a sex offender programme and a rehabilitation activity at Warwick Crown Court on Friday (5/1).
He was also ordered to register as a sex offender for five years, and was fined £400 and ordered to pay £300 costs.
Recorder Dean Kershaw told Hughes: "You are someone who was deliberately going onto two computers or devices and searching for material for your own sexual gratification.
"What you did is access many, many images of young both girls and boys who are being abused.
"All you would have had to think about is, if you were on your computer and you saw an image of your son being abused by an adult male, how that would make you feel.
"And if you have not thought of it like that before, then you ought to.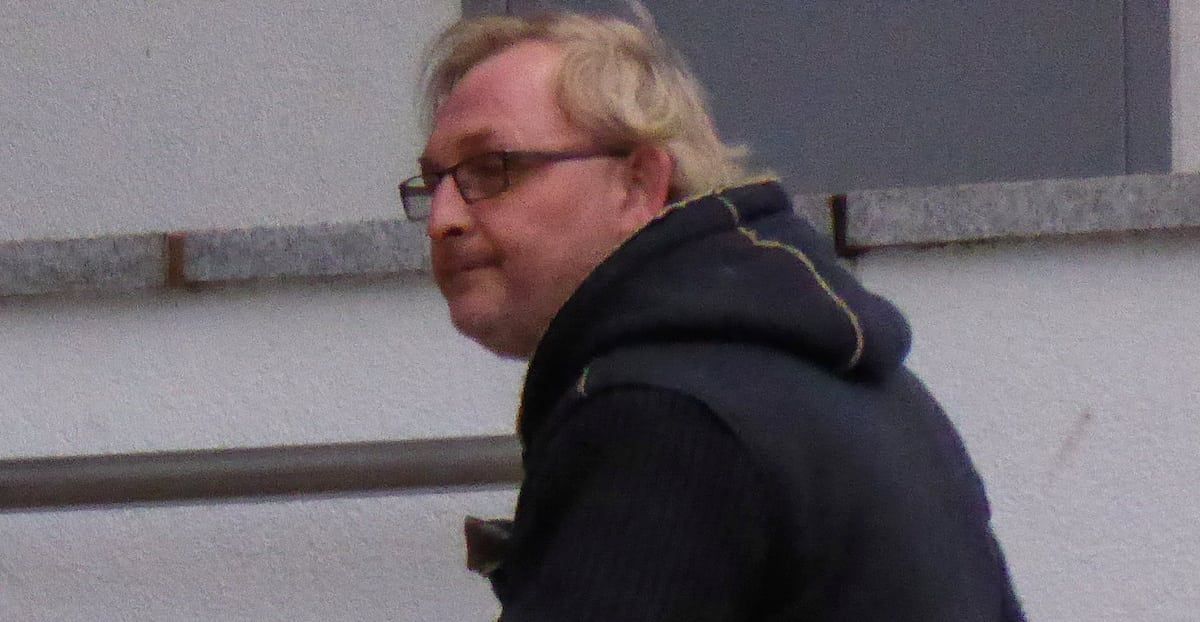 "It was absolutely disgraceful conduct.
"I'm not 100 per cent satisfied that there are only 50 category A images, you were searching for a lot more, but I can't sentence you for more than that.
"I emphasise how disgusting these images are, and how disgusted you should be.
"It's no good standing there nodding your head unless you are willing to address this.
"You have to acknowledge this is a problem you need to address."
Recorder Kershaw explained that, under the guidelines, if he jailed Hughes, it would only be for a short period, and that 'society is better protected' by a community order combined with the sex offender programme.
He added: "Without people like you watching these images, these things wouldn't be produced.
"You need to understand just how sickening these images are, and how sickening your conduct was.
"You have to understand this is not curiosity, it's perversion.
"What you need to do is to address that."
Prosecutor John Evans said Hughes was arrested and officers seized his computer and a hard drive one which they found a total of 101 indecent images of children.
Most seriously, there were 50 category A still and moving images of children, some of them girls as young as three, being subjected to penetrative sex acts.
Of the others, there were 19 category B images of children involved in non-penetrative sex acts, and 32 category C images showing children in naked or indecent poses.
Referring to sentencing guidelines, Mr Evans conceded: "The quantities are not as high as they sometimes are in such cases."
Delroy Henry, defending, said: "He has asked me to express his remorse.
"Although it is no excuse, part of it is his lapse into alcoholism."
Mr Henry pointed out that as well as engaging with an agency to address his alcohol problem, Hughes has been engaging with the Lucy Faithful Foundation, which works with sex offenders.
Mr Henry added: "He has taken the first steps in recognising that there is a problem, and to address it."
https://www.thelondoneconomic.com/must-reads/john-worboys-black-cab-rapist-100-victims-released/04/01/