A couple who won a £6.6m Lotto jackpot five years ago say they still spend £150 a month on tickets in the hope of striking lucky a second time.
Graham and Amanda Nield are convinced they will scoop yet another jackpot and put it down to "a feeling in my bones".
The couple, who have five children between them and 18 grandkids, bought their first winning ticket from a Tesco store in Batley, West Yorks.
They say their lottery numbers – 15, 25, 26, 33, 34, 41 – came up as they sat on cardboard boxes waiting to tuck into a takeaway curry on August 17, 2013.
After landing the jackpot, Graham, 60, immediately went down on one knee and asked his partner of 10 years, Amanda, 52, to marry him. They tied the knot just weeks later.
Following the cash windfall, the couple also handed in their notices at the car carpet manufacturing company where they both worked – Graham as manager and Amanda, as supervisor – and set about building a life of luxury for themselves and their family.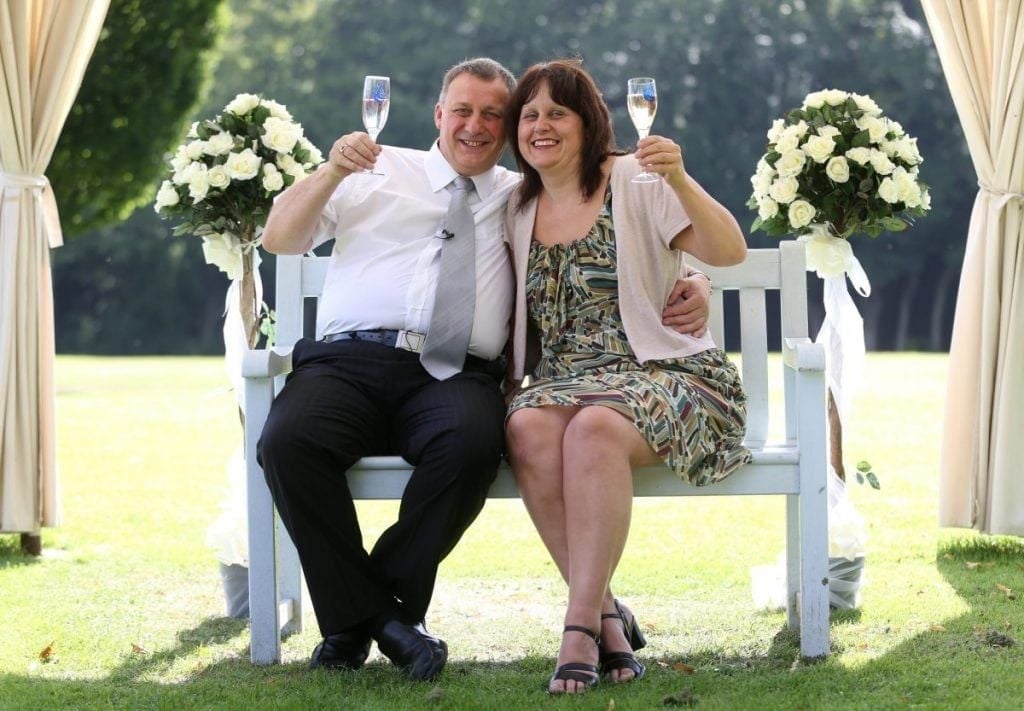 They used their newly acquired millions to build a five-bedroom bungalow in Wakefield, including an annexe for Amanda's parents.
They also bought a house and a car for each of their children.
The couple both splashed out on a £30,000 Nissan X-Trail 4X4 each and travelled all over the world, taking in about five foreign adventures a year which has seen them visit Tenerife, the Caribbean and Australia.
But they still buy their lottery tickets at the Tesco.