Life-like child sex dolls are being sold through Amazon and eBay to British paedophiles who use them as a 'companion' to satisfy their sick desires.
The dolls, worth between £800 to over £1,000, feature the body of a young child between six and ten-years-old and sneak past border force officers because they are labelled as 'manikins or 'models'.
Hundreds are feared to have made it into Britain and in many cases paedophiles buy children's clothing including school uniforms in preparation for their arrival.
The dolls, which are made in the far east, come pre-packaged with pink blankets, a child's comb and a USB stick which warms the sex toy up and can even makes it vibrate.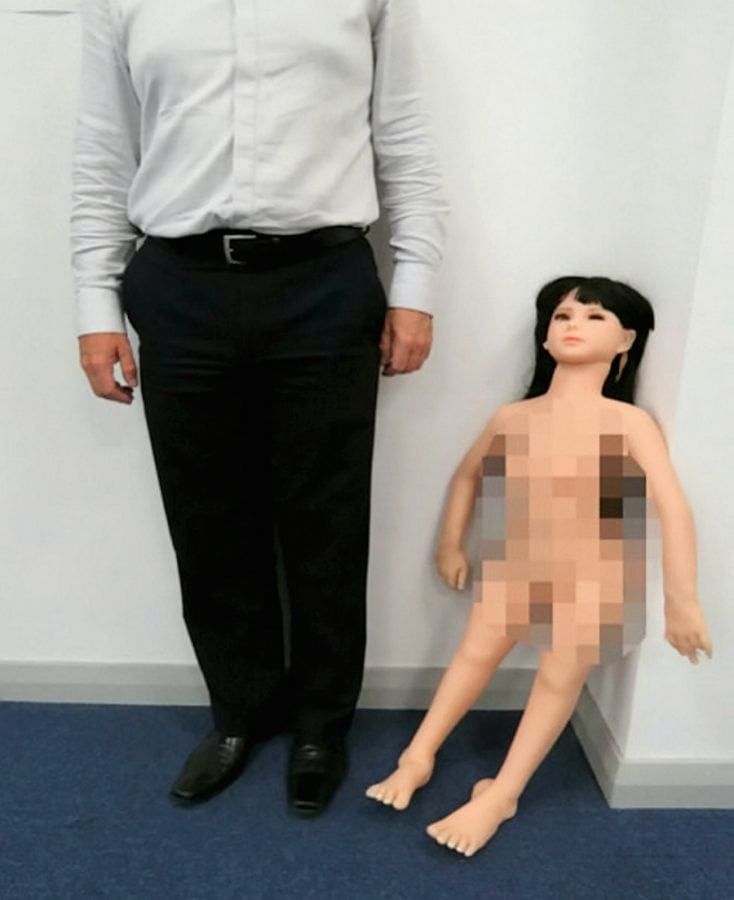 Since March 2016 Border Force have seized 123 silicone dolls from 120 couriers and of seven people charged with importing a doll, six were also found to have indecent images of children.
Hazel Stewart, operations manager for the National Crime Agency and the Child Protection and Online Protection Centre, said: "We had an expert assess these items and they were found to be child and child like.
"They were going to individuals who in many cases were committing other offences and otherwise unknown to UK law enforcement.
"The dolls come in many shapes and sizes, they are a relatively new phenomenon to us and are very accurate anatomically.
"They have doey eyes and come with large breasts and different breast sizes, we have also had male dolls with a six pack.
"They come packaged identified as clothing manikins, they have an anus, vagina and a working mouth.
"They have a texture to make it more real and come with a pretty pink blanket and negligee like g-strings and some people have requested school uniforms.
"Some come with a child's comb, a USB stick that warms it up and some come with a stick that makes the doll vibrate.
"They also have a douche so the doll can be cleaned out afterwards.
"The cost is quite a significant investment.
"These individuals who have had these articles, child sex dolls, have a sexual interest in children, these items are indicative of that interest.
"They are very heavy and life-like and are sold on Amazon and eBay.
"Usually there is a warning on them to say there is an issue getting them into the UK.
"They are sold by importers in the Far East, but as far as I am aware they are not for sale in the UK.
"They are not advertised as child sex dolls, but as adult models.
"When we approached people, the couriers and exporters they are very understanding of our plight.
"They are obscene because they depict a child, they have everything the importer would want to have sex with."
Former primary School governor David Turner, 72, admitting owning one doll which he had had sex with after police intercepted his second doll at border control.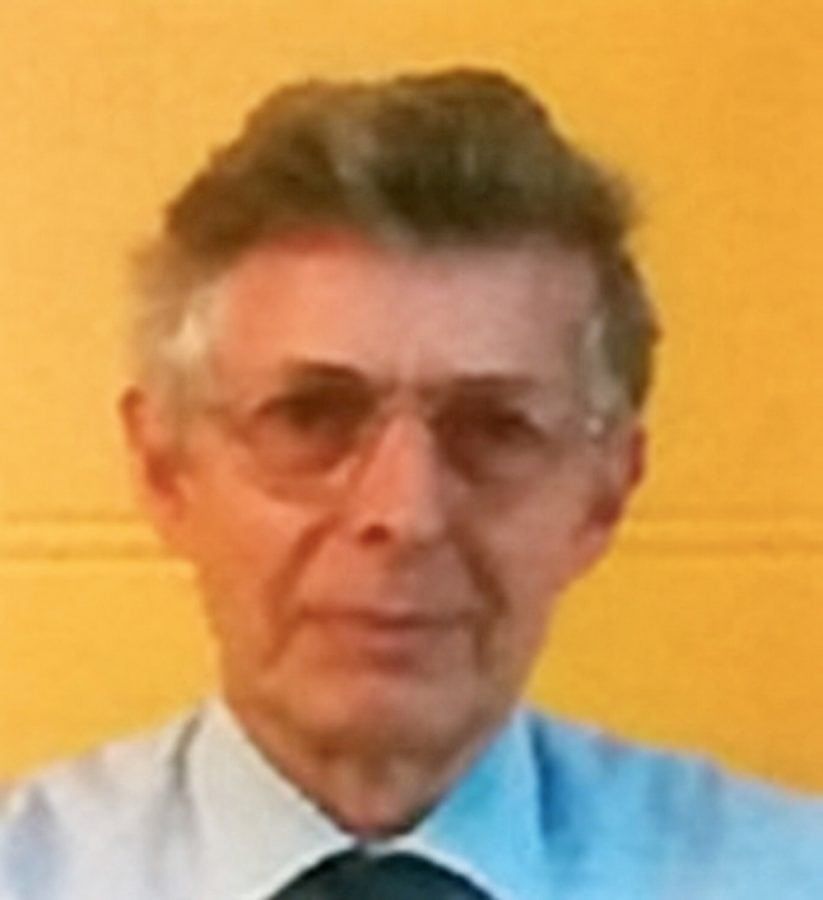 When he was arrested he handed over 17 pen drives crammed with 33,619 indecent category C images of children aged three to 16.
In police custody Turner admitted buying clothing for his doll and claimed he had bought it as a "companion" to join him and his wife.
As school governor his favourite activity as a school governor was to sit in the library and listen to the children read.
But Turner's defence team has asked the judge at Canterbury Crown Court for a 'trial of issue' so a judge can decide if the dolls are indecent or obscene.
The trial-of-issue is expected to be the first legal ruling on the child sex doll.
If the judge rules that the dolls are not obscene, it could see two offenders convicted of importing the dolls appeal their sentence.
Offenders who import the dolls can be given up to seven years imprisonment and a £20,000 fine if convicted of importing an indecent or obscene article under the Customs and Excise Management Act.
But there is currently no legislation banning the manufacturing of child sex dolls in Britain.
In June Andrew Dobson, 49, of Crewe, Cheshire, was jailed for two years and eight months on 23 June after he admitted importing a doll as well as possessing indecent images of children.
Dobson, of Crewe, Cheshire, bought six-year-old girl's underwear in preparation of the doll's arrival and during sentencing the judge said the "doll was meant for your perverted sexual desires towards children".
Others to be convicted include Brain Hopkins, 40, from Plymouth and Andrew Larkins, of Norwich, Norfolk, who did not attend his sentencing.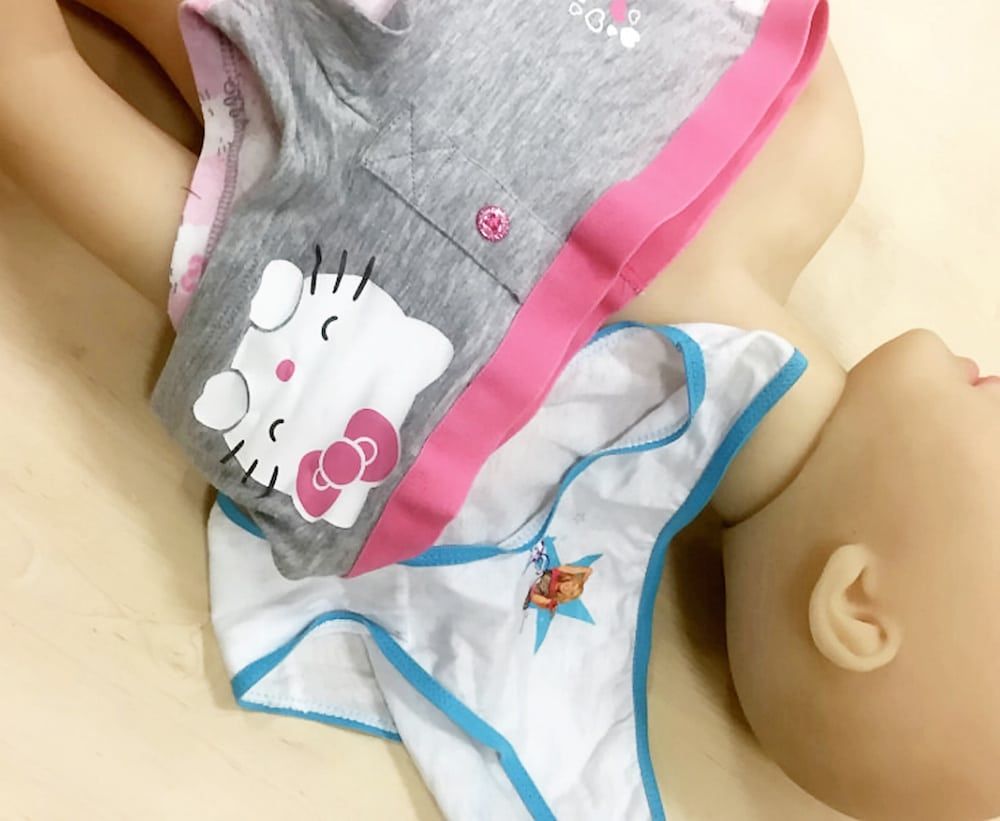 Last month (July) Dean Hall, 42, avoided jail despite admitted importing a doll as well as possessing indecent images of children and was given a two year suspended sentence.
Ms Stewart added: "David Turner bought them as companions for him and his wife and he had another in his house which he has admitted having sex with.
"Excuses have included 'it's portable', 'it's a joke' and 'it can be hidden easily'.
"They are for people's gratification, they are made to look like a child you can have sex with."
https://www.thelondoneconomic.com/must-reads/two-mums-sexually-abused-children-man-join-forces-thirty-years-later-ensure-stays-sex-offenders-register/26/02/
https://www.thelondoneconomic.com/news/jersey-child-abuse-inquiry-original-whistleblowers-say-abusers-still-large/03/07/