AN INTERNATIONAL charity is appealing for vital funding so their food programmes can reach more orphans living in poverty in Africa.
Msizi Africa, a UK-registered charity based in London, is calling on members of the public to give generously and support their vital work feeding orphaned children in isolated villages in Lesotho, southern Africa.
The charity, which is run entirely by volunteers, have been running food programmes since 2007, serving more than 2.8 million meals in the process to children who otherwise would often not eat for several days at a time.
However, in recent years the charity has had to scale back its operations due to challenges with funding. They currently provide food to children in three villages, but hope to raise enough to extend their activities to dozens more children in a fourth village in the impoverished region.
Lucy Herron, founding trustee of the charity, said: "For over ten years Msizi Africa has been providing food to over a thousand orphans at the height of our work, but the economic climate means we've had to cut our programmes at a time where it's critical we take on more children.
"We have five more communities on our waiting list, all desperate for us to take our food programmes into their villages, but we can't reach them without more support."
To enable them to extend their food programmes, the charity needs to raise £25,000, which they hope to do primarily through an evening of African food and wine held on Thursday 19 April 2018.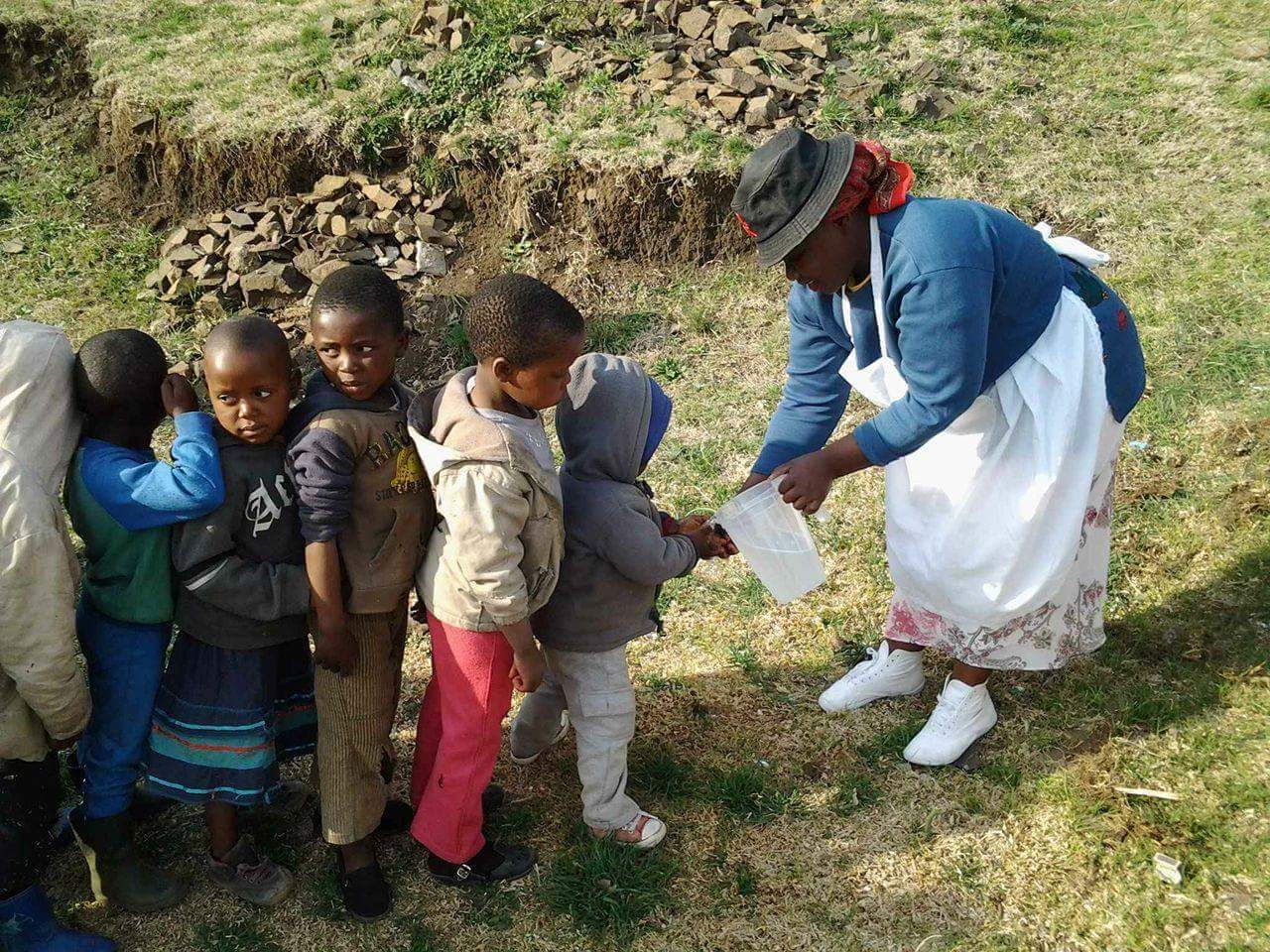 The event will take place from 6.30pm in London's iconic Leadenhall Building, often referred to as the 'cheese grater' for it's unique architecture. Nigerian tapas will be served with South African wine and Kenyan beer, with the evening also involving a photography exhibition, a silent auction and raffle. Renowned South African artist Richard Scott will be present at this event, generously sponsored by IX Deus.
A spokesperson from IX Deus, said: "Working with Msizi Africa was a no brainer to us. We'd seen them develop over the last couple of years and the love and dedication to what they do chimed with our values in working with underserved communities in Africa to build hopeful, healthy and sustainable futures for the next generation.
"We look forward to working with Msizi in their next ten years to change the future and prospects of the villages of Lesotho and the local communities beyond."
Tickets for the event cost £40 per person, with group bookings also available. The charity is also asking people to donate in lieu of attendance, with the money raised going directly towards a food programme for over 30 children in a village called Ha Lekhoaba in Lesotho.
Herron added: "This fundraiser is a chance for people to give generously, and also to reflect on the huge disparity in what we have compared to the children we are desperate to help living in Lesotho.
"It costs just £10 a week to feed one child, so we really need people to come forward and buy tickets for what promises to be a fantastic evening all in the name of an important and worthy cause."
For more information about Msizi Africa and their fundraising dinner please visit www.msiziafrica.org.uk.

https://www.thelondoneconomic.com/must-reads/syrian-pop-up-restaurant-launched-in-shoreditch-to-raise-funds-for-childrens-hospital/22/03/