A cafe owner has said she will stop selling crisps after her son found a 44-year-old packet of Golden Wonder on the beach.
Cheryl Brassey, who is only two years older than the packet, was sent straight back to her childhood when her son, 24, made the remarkable retro find.
Golden Wonder was set up in 1947 and once claimed to be 'Britain's noisiest crisp'. The firm was bought by Northern Irish company Tayto and continues to sell its namesake product, although now in completely redesigned packaging.
Cheryl said: "He picked up the crisp packet and he's 24, he didn't think much of it. When I saw it I thought: 'oh my gosh I remember those from when I was young'.
"It was just ridiculous. It's been there since the early 70's and you can read all the writing on it."
The manufacturing year of the salt and vinegar crisps could even be narrowed down from a competition on the back of the packet.
Still visible was the offer to win a Lakers Airlines model airplane, with a competition closing date of March 1975.
The low-cost airline operated long haul flights between Gatwick and New York in the 60's and 70's. It filed for bankruptcy during the 1980's recession.
Cheryl said: "We looked closer and I saw the Lakers Airways was giving the prize – a model airplane – and we looked again and it was the 31 March 1975.
"It does show how bad plastic is. Nothing else we have picked up as been in such a good condition. I have kept that crisp packet and I'm going to frame it. It proves that plastic just does not break down."
The discovery has renewed Cheryl's efforts to go 'plastic-free' in her business. Cheryl has been working on and off at the Lligywy Beach Cafe on the east coast of Anglesey for around twenty years and says littering has always been an issue.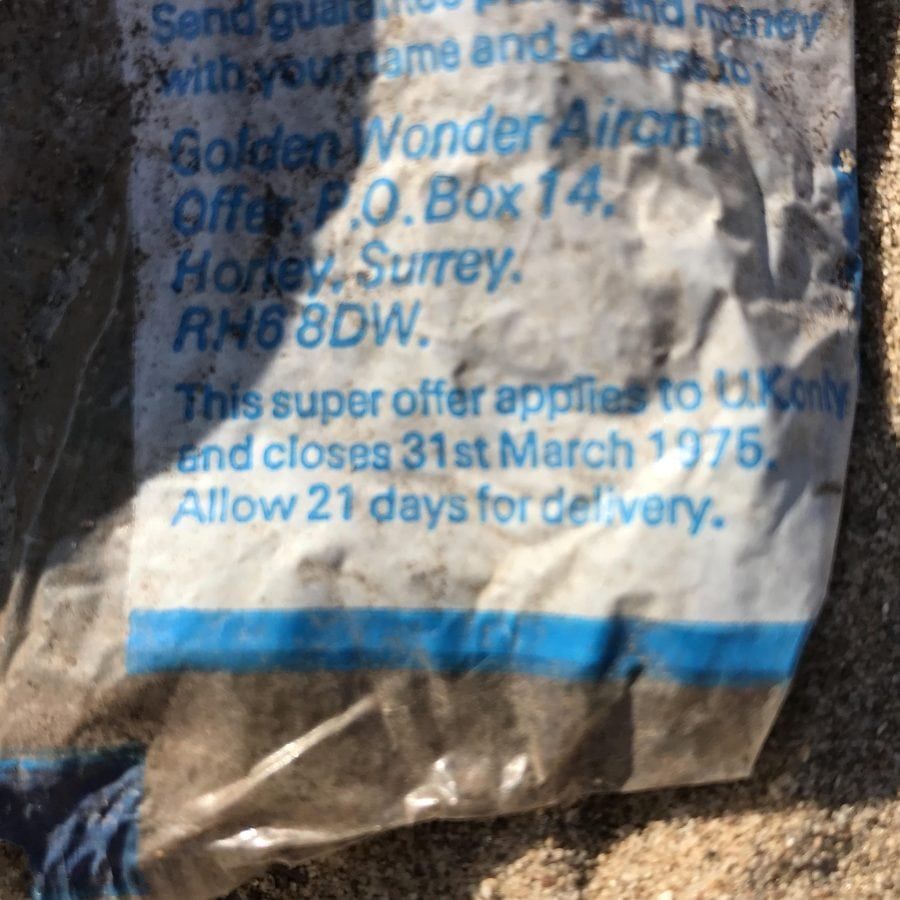 The island plays host to sea birds such as Terns and Gannets, as well as a colony of Atlantic Grey Seals. Islanders have also seen dolphins and porpoises in the waters.
The businesswoman said: "They can mistake plastic for food. It just so happens that we are trying to go plastic-free anyway.
"In the past few months we have stopped stocking water and plastic bottles. We have stopped stocking crisps."
The mum-of-two, who also has daughter Sophie, 26, says she thinks the Beast from the East could have whipped up years-old litter from underneath the sands.
"It decimated Holyhead Marina, it's quite a way round the west coast from us but when that occurred tiny bits of polystrene ended up in the sea.
"The dune system that has built up over the years from the early 1970's. It has been built up and the storm has come and exposed what's in the sand.
"We have also found quite a few cans with the old style ring pulls and old Ski yoghurt pots."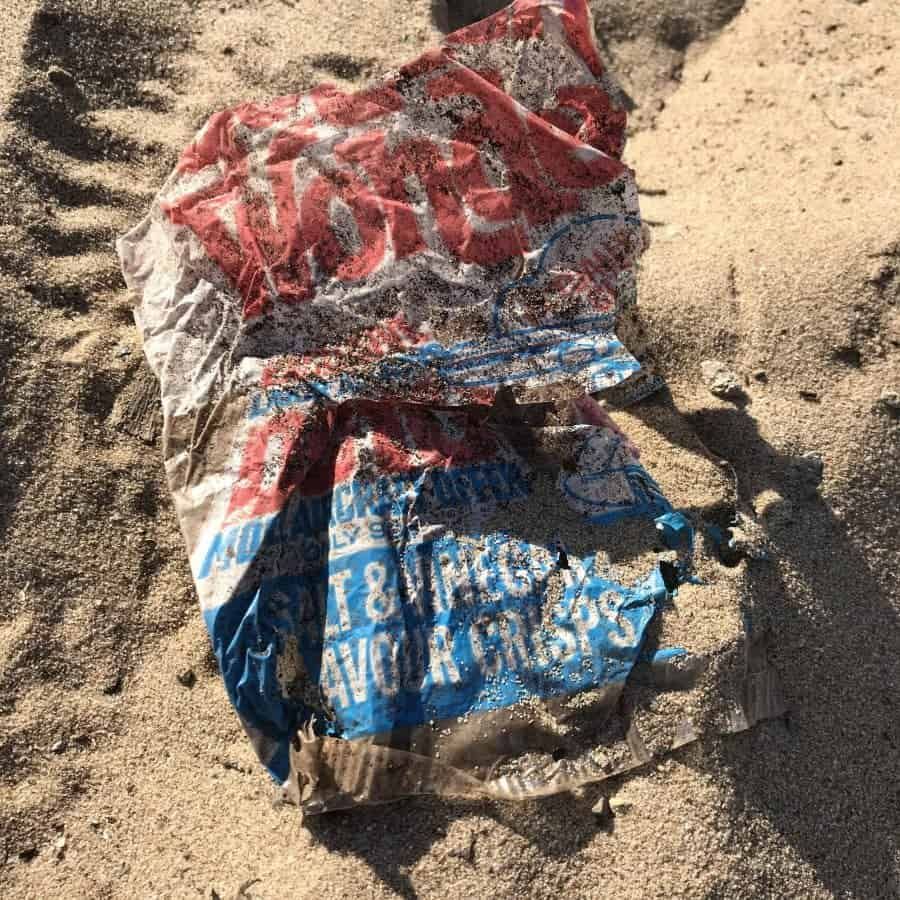 In recent years locals have been encouraging visitors and residents alike to tackle the problem with 'two minute beach cleans'.
"We're quite lucky really, it did used to be [really bad]. So we have been really keeping on top of the beach clean. We sort of do an annual beach clean, picking up all the stuff that might have blown up in the winter.
"After that we just do regular beach cleans.
"Our customers are quite good and they are learning now because we try to promote it as much as we can."
Shocking images show McDonald's balloons washed up on European coastlines at a rate of nearly one a day