A Mercedes driver who deliberately mowed down a man because he thought he was holding up traffic has been jailed for 12 years.
Sahid Ali, 43, was captured in harrowing footage ploughing into victim Patrick Colbert, 35, and leaving him for dead in the street.
A court heard the callous thug reversed and then mowed down his victim, slowly driving over his body and head at around 4.30pm on July 11 last year.
The shocking broad daylight road rage attack was filmed on a motorcyclist's GoPro camera at a busy junction in Moseley, Birmingham.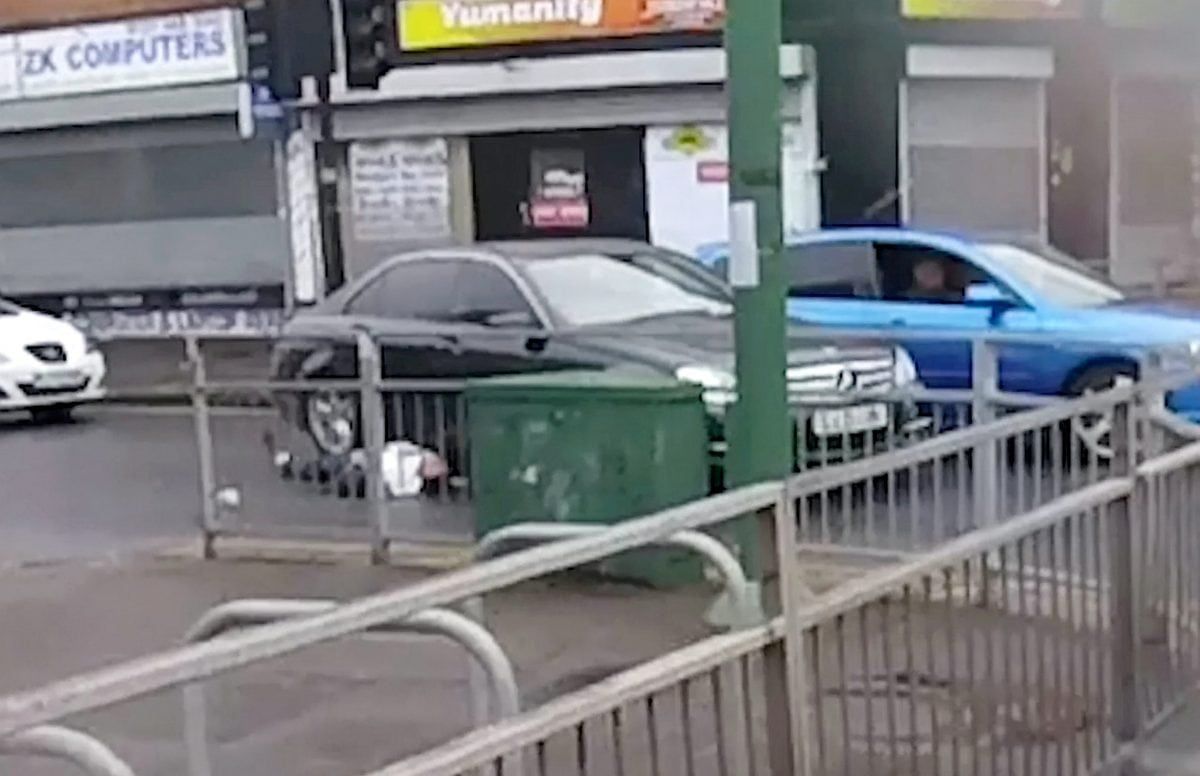 Passers-by can be seen running to the aid of Colbert as he lies unconscious on Brighton Road, Moseley after Ali fled the scene and dumped his car.
On Wednesday Ali was convicted of causing him grievous bodily harm with intent but acquitted of attempted murder at Birmingham Crown Court.
He previously admitted causing serious injury by dangerous driving and was jailed for 12 years and banned from driving for 15 and a half years.
Sentencing, Judge Paul Farrer QC said: "You have been convicted of a very serious offence by the jury, one which will inevitably carry many years of imprisonment.
"You were angry and I have no doubt that you shouted and swore at Mr Colbert, in effect telling him to get out of the road.
"This offence involved the deliberate use of a car as a weapon."
The court heard how Colbert, an Irish national, had visited the city to celebrate his 35th birthday and was walking along the road.
Ali, of Washwood Heath, Birmingham, thought that traffic wasn't moving because Mr Colbert was talking to those in the vehicle in front.
He wound down his window to shout at Mr Colbert before running over his head, chest and groin at low speed.
Prosecutor Daniel White said: "Mr Colbert suffered life altering injuries as a result of two wheels of the Mercedes going over his head.
"This was a deliberate act of aggression and not simply a horrendous accident or an example of poor driving.
"Ali was stationary and thought Mr Colbert was the reason why he was stuck in traffic.
"Ali then deliberately drove his car from a stationary position and then drove to and over Mr Colbert."
The court heard Mr Colbert's injuries have left him struggling to say certain words and caused problems with his memory.
In a victim impact statement, Mr Colbert said he is now contemplating surgery to have a plate fitted to his skull but is weary of the dangers of the operation.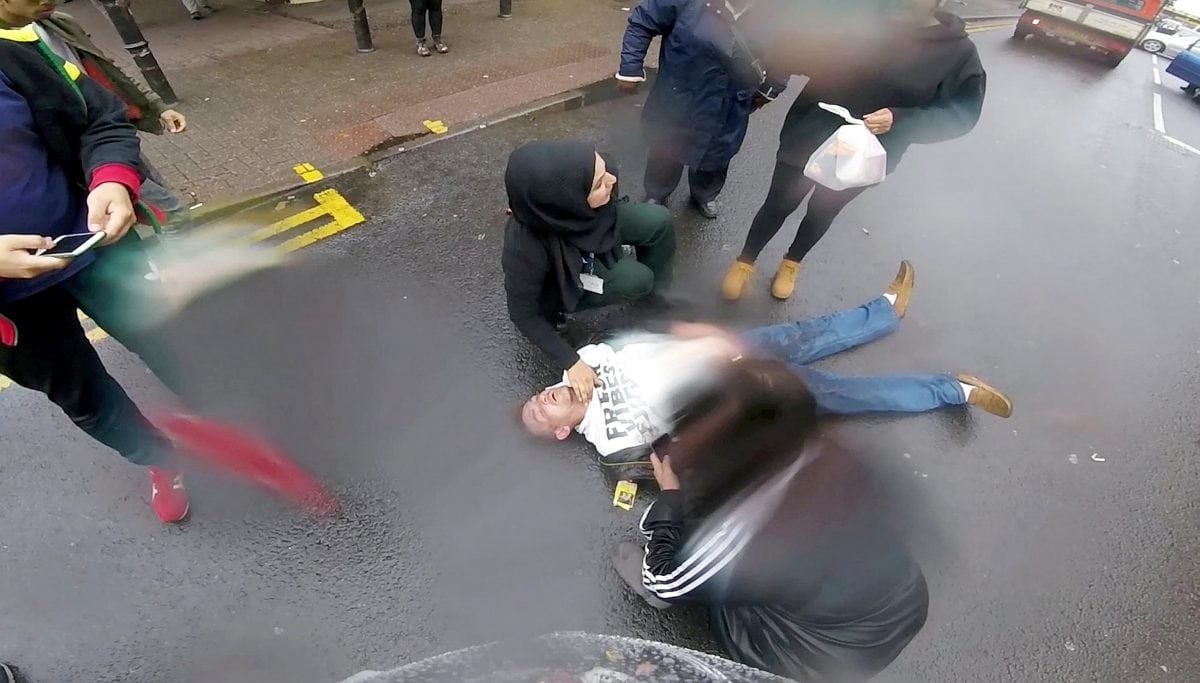 The shocking footage was captured by motorcyclist, Zoe McCarthy, 23, on her GoPro camera.
Speaking previously, she said: "It happened so quickly. The man was standing in the street and talking to a driver through the window of his car.
"The man in the Mercedes behind was impatient and started shouting. He reversed and drove over him.
"It was shocking. I couldn't believe it was happening. The car just drove off while the man lay in the street.
"Luckily there was a nurse two cars behind who got him into the recovery position. We waited with him until the ambulance arrived.
"An ambulance and police came within five minutes and then an air ambulance arrived just minutes later.
"It airlifted him to the Queen Elizabeth Hospital. I've heard that he's got no family.
"He was on life support for a couple of days. He's severely brain damaged and has broken legs and ribs."
In the footage, the victim can be seen crumpled underneath the wheels of the car as Zoe immediately reacts to the brutal attack.
She is heard screaming: "Oh s***, what the f*** are you doing? Oh God. Somebody get the police. What the f***? Are you joking? Someone just f***ing run him over, the d*******."
She climbs off her bike and runs to the man's aid as he lies motionless in the street and the motorist in the Mercedes drives away.
She screams after him: "I've got you on f****** camera, you t***."
By Ben Gelblum and Arun Lal